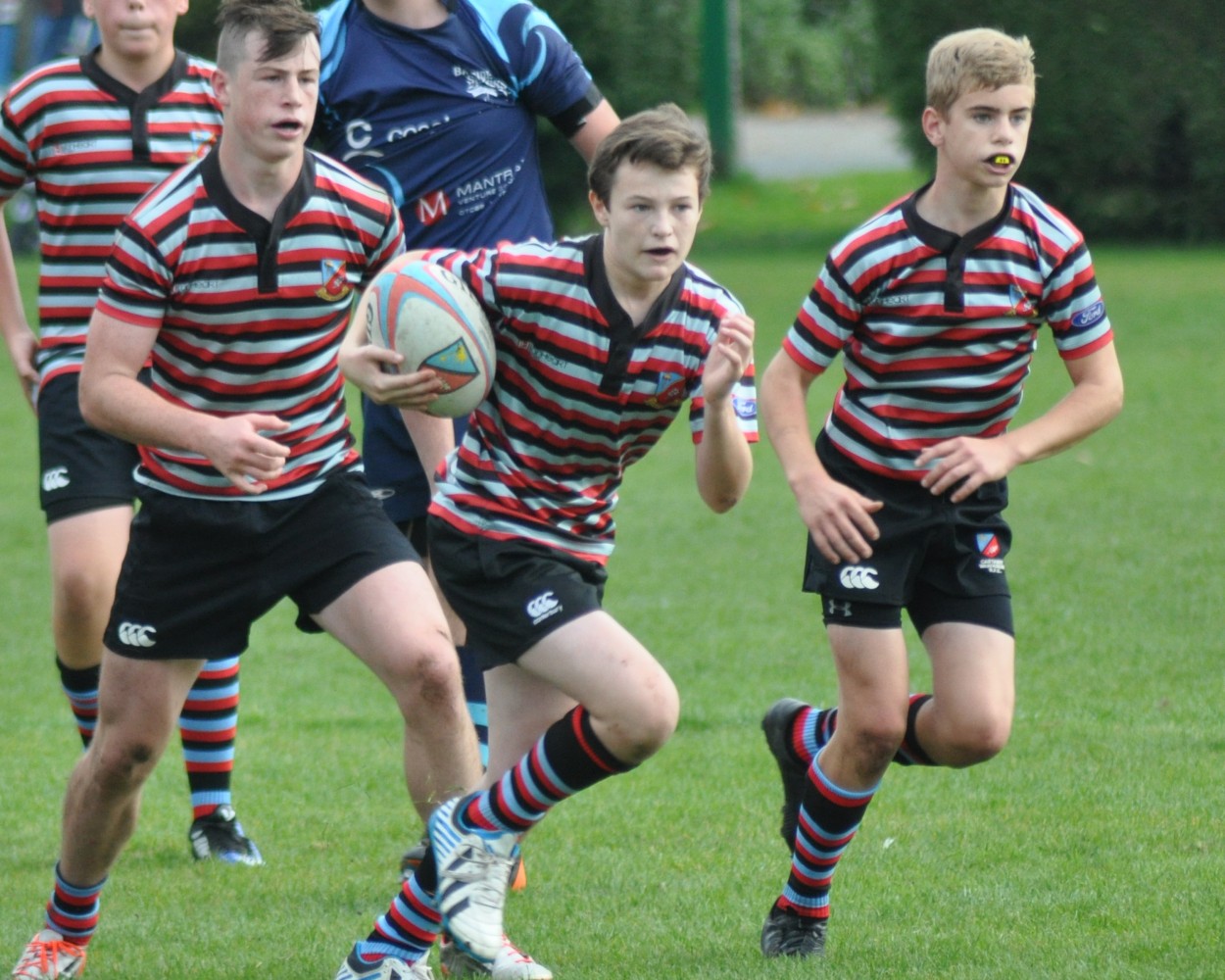 CW Boy's Youth teams were in action this past weekend. The U16's defeated an old nemesis from Vancouver, Bayside and the U18's had a good 40 - 22 win, over Abbotsford. A good start to your season, lads.
Irish International, Shannon Houston (with Anna Wray and Meagan Gibbs), recently visited a CW Girl's training session. Shannon was born in B.C., in fact her parents live close to The Park. She studied in B.C. and Ireland and is now practising medicine and playing for the Irish 7's team on the IRB circuit. Recently Shannon was interviewed in Ireland about women's rugby and we offer the following excerpts from that interview;
"What needs to happen in Ireland for it to catch up with the development of women's rugby in higher ranked nations such as England or France?

I think it has to be brought into schools earlier not just tag rugby so that girls are playing and developing skills from a younger age. There seems to be an age gap where there's teams for younger girls, then nowhere to play again until you're 18, so there's about 4-5 years where girls will turn to other sports and not return when they qualify for the senior teams. Most players on the Irish team now started playing in College which means they're years behind in skill development from where they could have been, and have to catch up faster.

There's also no structure or system in place to identify up and coming players for development purposes like there is in the men's game, and no system outside of the clubs to develop player skill sets or fitness. A few clubs would be equipped with good coaches etc. to provide this to their own players, but most clubs don't have the expertise needed to do so.

Other Unions, like England and France, also have a lot more financial support, and although we have seen a massive difference since we fully integrated with the IRFU there's always opportunities for improvement."

Shannon left The Park very impressed with what she observed to be going on with the CW program and indicated "the pathway" is the right track to be on.



Apology to last Saturday's officials. Our game report failed to mention a note of thanks for your duties. Hats off! Also, last Saturday, we had the privilege of hosting the new CEO of B.C. Rugby, Annabelle Kehoe. Board member and BCRU Exec member, Tony Watson, hosted Annabelle and introduced her to many club members and was able to inform her about our club and its programs – a golden opportunity. Annabelle indicated she hopes to eventually make it to the home ground of every club in B.C. This is an encouraging sign for the clubs. Good luck in your new role, Annabelle.
www.cwrugby.com
It is with great pleasure that we are announcing the upcoming "cutover" to our new club website. The new site, still to be hosted by our current provider,
www.sqareflo.com
and will be much more friendly to interact with mobile devices and will have a greater focus on individual teams, their contacts, coaches, programs and schedules. The site will continue to post Monday and Wednesday blogs and opinions as well as game reports and the excellent photos that Ron Willems provides. Its layout will take a little getting used to, so bear with us as we make ongoing changes and feel very free to give us feedback on how we are doing!


Leave you with this one – compliments of a mate and local wag, " Aussie, James Slipper owes Bernie Foley restaurant tabs for life!!"


---