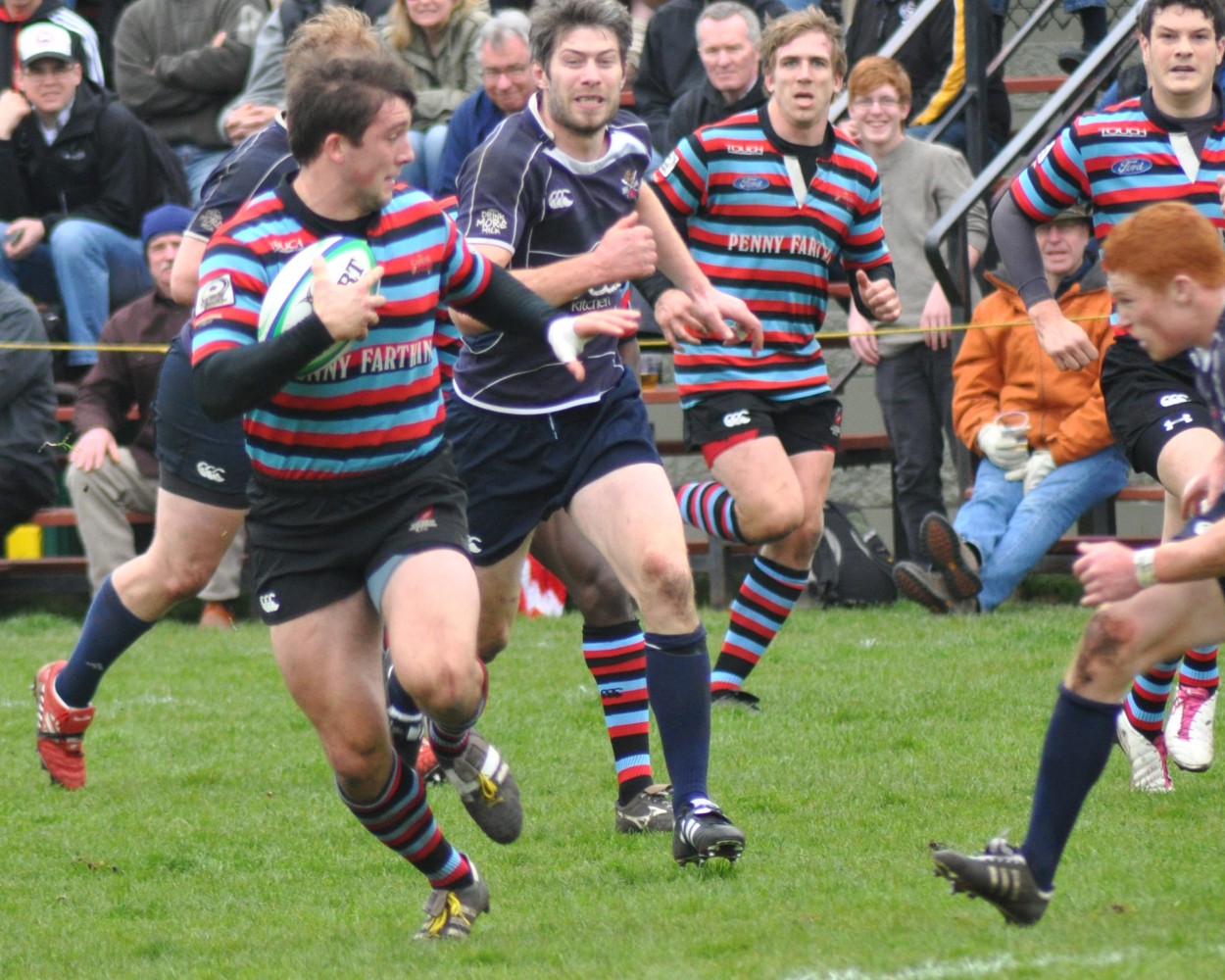 Scholtzie Returns @ Limerick Sevens
This weekend, The Maple Leafs have been drawn into a pool with Munster, Wellington and San Francisco at the Limerick Sevens.

"The main thing is the quality of opposition which will really challenge all of our players," Coach Middleton said. "We're looking for some intense competition over the two days and with the teams in the pool against us and in the tournament we're going to get the competition we are seeking."

The Maple Leafs, known last year as the Vancouver Bears, fell 36-12 in the final to Daveta as they were crowned the first ever Limerick Sevens champions.

"There's a little unfinished business from last year after coming in second," Sean White said. "It gives the young guys a chance to see what a tournament is like, playing three games in a day and the attrition to get through it and make the final again."

The Maple Leafs roster features seven players — White, Sean Duke, Mike Fuailefau, Justin Douglas, Matt Mullins, Admir Cejvanovic and Lucas Hammond — who won gold at the 2015 Pan Am Games in Toronto last month. The team also features Luke Bradley, Andrew Coe and Phil Berna who played for Canada in the U20 World Rugby Trophy earlier this year in Portugal. Pat Kay and Mike Scholz, who plays for the first time since the Hong Kong Sevens after suffering a concussion, are also included.

"The expectation is to go there to win," Scholz said. "We went there last year and had a good showing. I'm excited to get back on the field as it's been a while. It will be nice to see how we work with some of the younger guys. "It will be a good mix of age and youth so it will be fun."

Canada's Roster for the Limerick Sevens:

Phil Berna – (UBC Thunderbirds) Vancouver, BC
Luke Bradley – (UVIC Vikes/Port Alberni Black Sheep) Port Alberni, BC
Andrew Coe – (UBC Thunderbirds/Markham Irish) Markham, ON
Admir Cejvanovic - (Burnaby Lake RFC/BC Bears) Vancouver, BC
Justin Douglas - (Abbotsford RFC) Abbotsford, BC
Sean Duke - (UVIC Vikes/BC Bears) Vancouver, BC
Mike Fuailefau - (Castaway Wanderers/BC Bears) Victoria, BC
Lucas Hammond - (Toronto Nomads/Ontario Blues) Toronto, ON
Pat Kay - (UVIC Vikes/BC Bears) Duncan, BC
Matt Mullins – (Queen's University/Ontario Blues) Belleville, ON
Mike Scholz - (Castaway Wanderers/Ontario Blues) Oakville, ON
Sean White - (James Bay AA/BC Bears) Victoria, BC

Head Coach: Liam Middleton
CANADA Selects for U.S.A. Re-Match
Coach Crowley has named his squad to face the U.S. this Saturday at Twin Elms in Ottawa. He still faces the injury bug with the likes of Ardron, Cudmore, Marshall, Sinclair, Dolezel deemed to be better off to be rested for this contest, rightfully so if there is any doubt. For the chosen ones, it will be another opportunity to put their hand up for RWC. It will be an opportunity to revenge a defeat by a mere two points in the PNC's, a game where it could arguably said, Canada had the better of the play.
The FRF represents a trio of familiar faces around Windsor – Moose Buydens, Raymondo Barkwill and Doug Woolridge. Hotson and Phelan will link in the engine room, a spot where Crowley must be wondering if anyone will put their hand up, backed up with some real mongrel. Yak Dala gets a starting spot with Mooner and Captain Carps as the loosies. McRorie gets an opportunity to play with Nate Hirayama, a player who looked quite accomplished at #10 in his last outing, keeping the ball in front of his forwards with both, left and right boots. The rest of the backs look to be an exciting combo with Blevins in top form joining Trainor in the middle, Taylor Paris returning and getting his first "look-in" and Phil Mackenzie on the other flank with Jones as custodian.
To this writer, this is a solid combination with a very healthy and motivated bench, including, Piffero, DJ Sears, Tiedemann, Olmstead, Mack, Hearn and Matt Evans, all of whom will probably get a run at some point. The opposition coach, Mike Tolkin, has announced his RWC squad, taking pressure off many of their guys and they will be looking to test combinations and patterns, at full strength. There are three Seattle Saries on the Eagles' squad, showing the quality of that club's program. The Eagles will follow this one up with a contest against the Wallabies in Chicago on Sept., 5th.
To get into the World Cup spirit early, The Temple will be opening its doors at noon for BBQ prior to 1:00 p.m. kickoff. Thanks to Thrifty Foods for sponsorship and the gathering will be asked for a donation to go towards CW's U18 team – off to England in a few weeks. See you there and imbibe responsibly. Go, Canada, go!
---