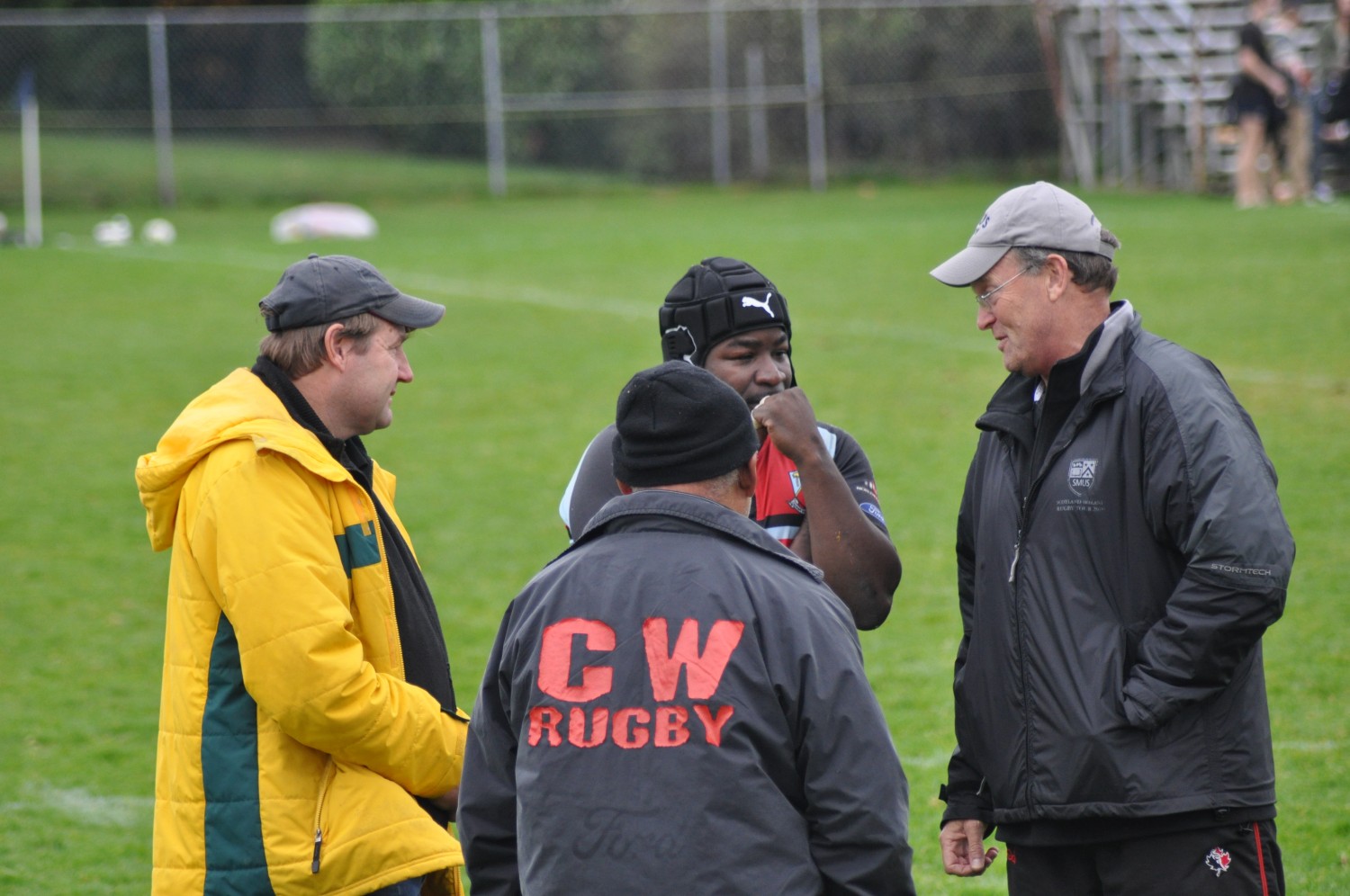 CW Men's Coaching Team for the Coming Season
CW's President, Don Swainson, has announced the coaching team for men's rugby for the coming season. Don offers; "We are pleased with the strength of our coaching and management staff. We also have good numbers of returning elite players and some interesting new talent at key positions. Together, with the launch of our women's rugby program, re-vitalizing our senior men's program is a top priority for the club. Head Coach, Ian Hyde-Lay and I have conferred at length and I am thrilled that he has found a way to devote more time to the premiership program for the coming season. Surrounding Hydes is a top notch coaching staff that knows how to win. It should be clear to all players and coaches that this club offers rugby for all levels of players and all levels of commitment, from Touch Rugby, Third Division social rugby, to First Division and Elite Premiership rugby."
It is pleasing to note the official recognition of Roger Robinson, solidly in the coaching mix. Rogie has given sterling service at the junior club and rep levels for many years and he has pursued his interest by completing certification to coach at higher levels. He was recently rewarded by being appointed as assistant coach with the B.C. Bears. We will post coaching bios in the near future on this site. With quality men's and women's coaches to lead our programs we suggest that CW is a great club for players to ply their trade.
Head Coach Premiership Rugby – Ian Hyde-Lay
Assistant Coach Premiership Rugby – Lee Lindwall
Head Coach First Division Rugby – Roger Robinson
Assistant Coach First Division Rugby – Noa Molia
Assistant Coach – Chris May
Head of Third Division Rugby – Matt Gordon
Strength and Conditioning Coach – Gord Kehoe
Manager - Craig Thornber
Assistant Managers - Kevin Poole, Bill Hutchinson
CANADA NSWT SEVENS
Best wishes to the Women who kick off their Pan Am campaign this Saturday in Toronto against Colombia, Mexico and Brazil.
---