Wednesday's Ruck & Maul on Thursday!
---
---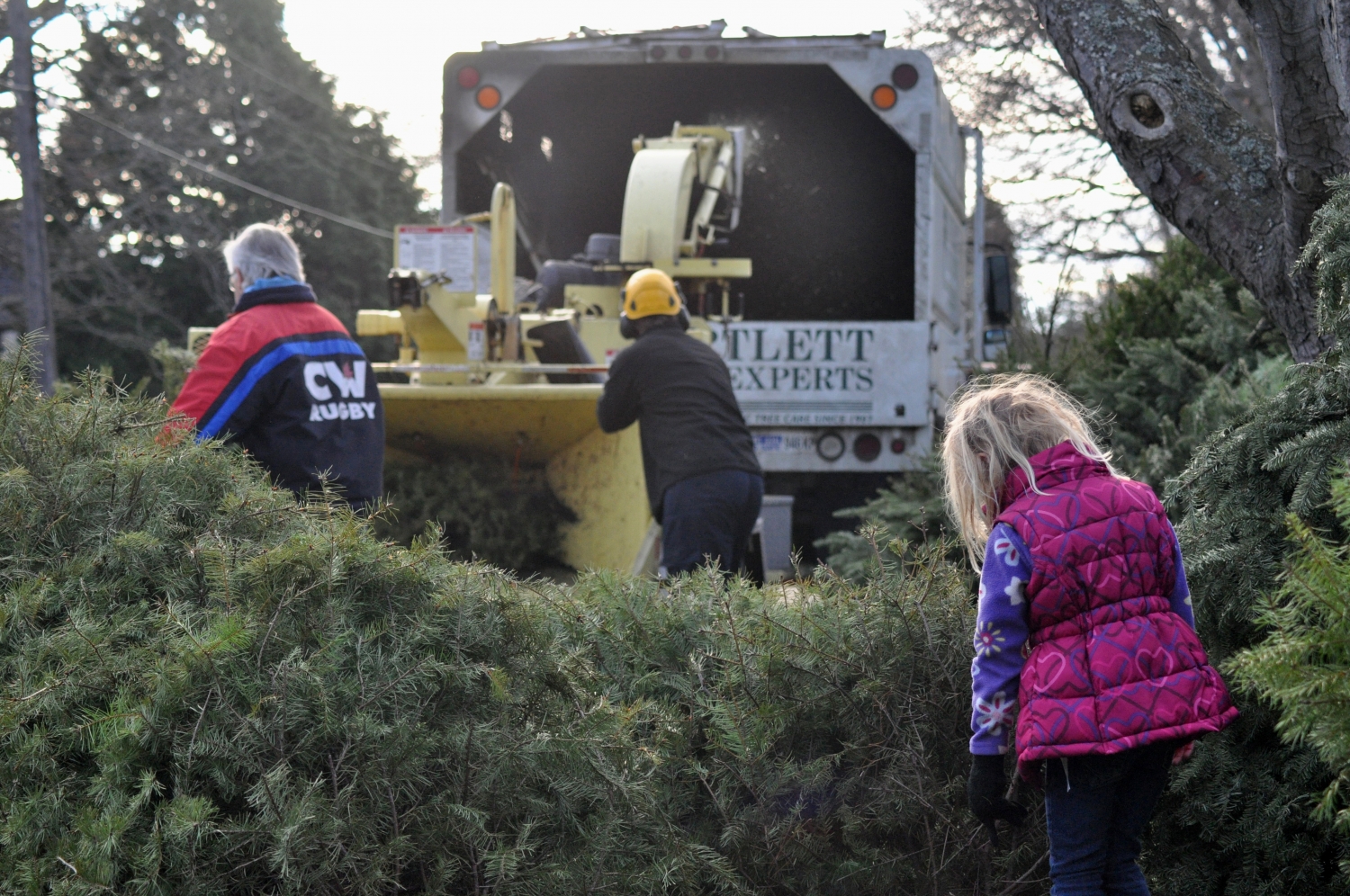 ODDS & ENDS - Up to the Armpits in Christmas Trees!
Just a reminder that Tree Chipping will continue this coming Saturday and Sunday at Windsor Park, 10:00 a.m. – 4:00 p.m. Spread the word. Go, CW!
Dates for Your Calendar
Premier Season Kicks Off. Opening Matches will be Vs Westshore at Windsor on Saturday, 19th. The campaign begins with always tough, cross-town opposition, seeking to revenge a narrow lost in the previous encounter. The men will then travel to Seattle to face a big challenge with a club that will no doubt be a useful resource for the Seawolves, with the possibility of any players on an extended roster being able to play rugby at a Premier level with the hopes of a "call-up" Who knows? No matter what they are always tough at "home". This season, with the hopes of some cost-cutting, on an already tight club budget, negotiations are taking place to make this encounter a one day visit.
February 23rd. is the date that has been inked for the Annual Club Fun(d)raiser Dinner.
All rugby dates for men and women are in the process of being posted on the website Calendar. The year is a big one, culminating in the 2019 RWC in Japan in September. Canada's activity will be busy for both men and women, no doubt the men's squad will be affected with selections for the February/March Canada ARC matches starting February 2nd. Opposition includes Chile, Uruguay, Argentina and the USA.
Canada Men's U18.
CW had five lads on the recent two teams that played the USA at the U18 level. Let's start with the good – on the Canada Red team was Zack Moncton, Josh Mao and Max Abercrombie and on the Whites; Elvis Duru, Jack Carson. Now for the bad and in two matches, the ugly. Canada men squeaked out just one tie in the four matches played, with the Whites going down 0 – 33 and 19 – 22 and the Reds 13 – 40 and earning a tie, 20 – 20. This program seems to be in good hands so far as management and coaching is concerned however, these result must have been disconcerting. This writer has heard no details and we will pass on anything toast does come our way.
This website has given considerable focus to growing the game this past year and it was with interest that it was noted from a Rugby Canada tweet over the holiday; "Another great year for HSBC Rookie Rugby presented by Honda Canada. They're helping build the future of rugby in Canada and having a ton of fun doing it! Total Girls = 43,139; Total Boys = 47,030; Total Sessions = 938; Total Instructors = 1913."
IMPRESSIVE! Further note that mini rugby registration for the Grimsby – Niagara region for the 2019 season, starting in MAY, is already up and running and of interest, the fact that the clubs practice with the kids from 6:30 – 7:30 in the evenings. Thinking ways to create greater opportunities for kids to play. Greater Victoria Elementary and Middle Schools seasons, upcoming after Easter, coaches WANTED!
---