Wednesday's Ruck & Maul on Thursday!
---
---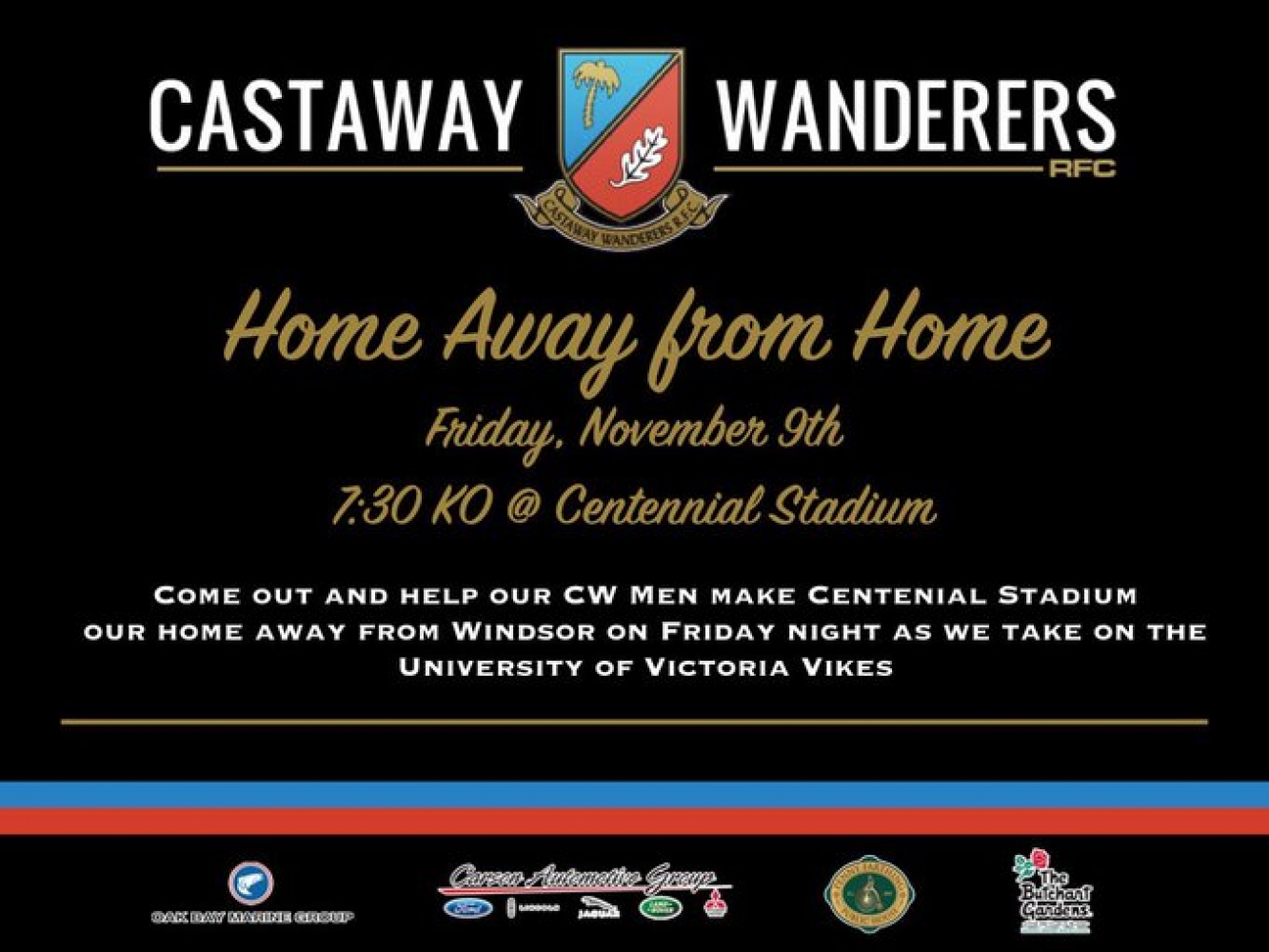 For kickers today, CW wants to throw a BIG SHOUT OUT to Surrey RFC, announcing they have raised and contributed $15,000 to the Cancer Society of B.C., over ther past month! Now that's giving back, 'onya, Surrey.
Canada men get down to business!
The thirty one players selected to do Canada Rugby proud in the RWC Qualifying matches upcoming, have been announced. CW is proud to recognise a number of lads who have worn the Tricolors and who have been selected. Ray Barkwill, Hubert Buydens, Jake Ilnicki, D.J. Sears-Duru and Doug Fraser will carry the torch. There are no surprises in this pundit's book. It all begins this Sunday, Remembrance Day, when Canada will take the field against Kenya, 4:00 a.m. PST. TSN has announced that it will show all three games and hopefully, the "back-home" rugby fraternity will support those viewings. The Kenya game can be viewed at 7:00 a.m., Sunday - check your guide and best of luck to the team.
CW will travel cross-town on Friday evening to take on the Vikes under lites in Men's B.C. Premier/Barnard Cup (??) action. UVic had a good one against JBA last weekend, breaking out with seven tries, a hat-trick of those on the back of freshman and last year, CW U19 player, Nick Carson. The Vikes will be buoyed by their play, leading up the National Unis Championship, an event they will host next week and one can add to that the motivation of giving a first-season defeat to CW. Games under the lights always seem to have an added attraction. Out with the long johns and plan to be there!


Finally today, Coach Spenny offers a few snippets on last week's men's U19 win over JBAA. "CW had to withstand a fierce opening fifteen minutes from the home team, showing courage, they did just that and then launched some counter-attacks which resulted in some very good "team tries". To hold the boys in blue to 29 points took some doing on defense. It was discipline and a carry-over of hard work on the practice pitch that came through on the day.

Accolades deserve to be distributed equally amongst the group however, I must offer a little extra praise and tongue-in-cheek ridicule at a couple of the players who just seem to stand on the shoulders of a very solid base. Jacob ("Mama's Boy") Robb was a force of nature. Was it a coincidence that his mum was visiting from Bermuda that this lad scored four outrageous tries, running around or over almost everyone in the opposition at some stage? Zac ("The Hummingbird") Moncton was a real threat throughout. His feet are as quick as his wit – deadly speed, great anticipation, high work rate and plenty of 'yap'! Then there was Jack ("How Do You Like Me Now") Talbot. This shy guy came out of his shell with a skillful and brave performance against some of his schoolmates from the halls of Claremont. Jack appears to be the makings of the next generation of CW scrum-halves who can play second row. Alex ("Mr. Dependable") Morrow, a blue-chipper most likely to do the right thing at the right time. Finally, "The Three Wise Men" – Conor Hills, Zarijah Djurickvic and Alex Hutcheson, mentors in tenacity and pride for the future generation whose heroic efforts with ball in hand and on defense are an inspiration to the team and no wonder they are idolized by Henry, Owen and Toby."
Ed. adds - "And thank you, Spenny, Rogie, Mike Finnemore and James Pitblado for your time coaching this "team of champions"!
---