Wednesday's Ruck & Maul on Thursday!
---
---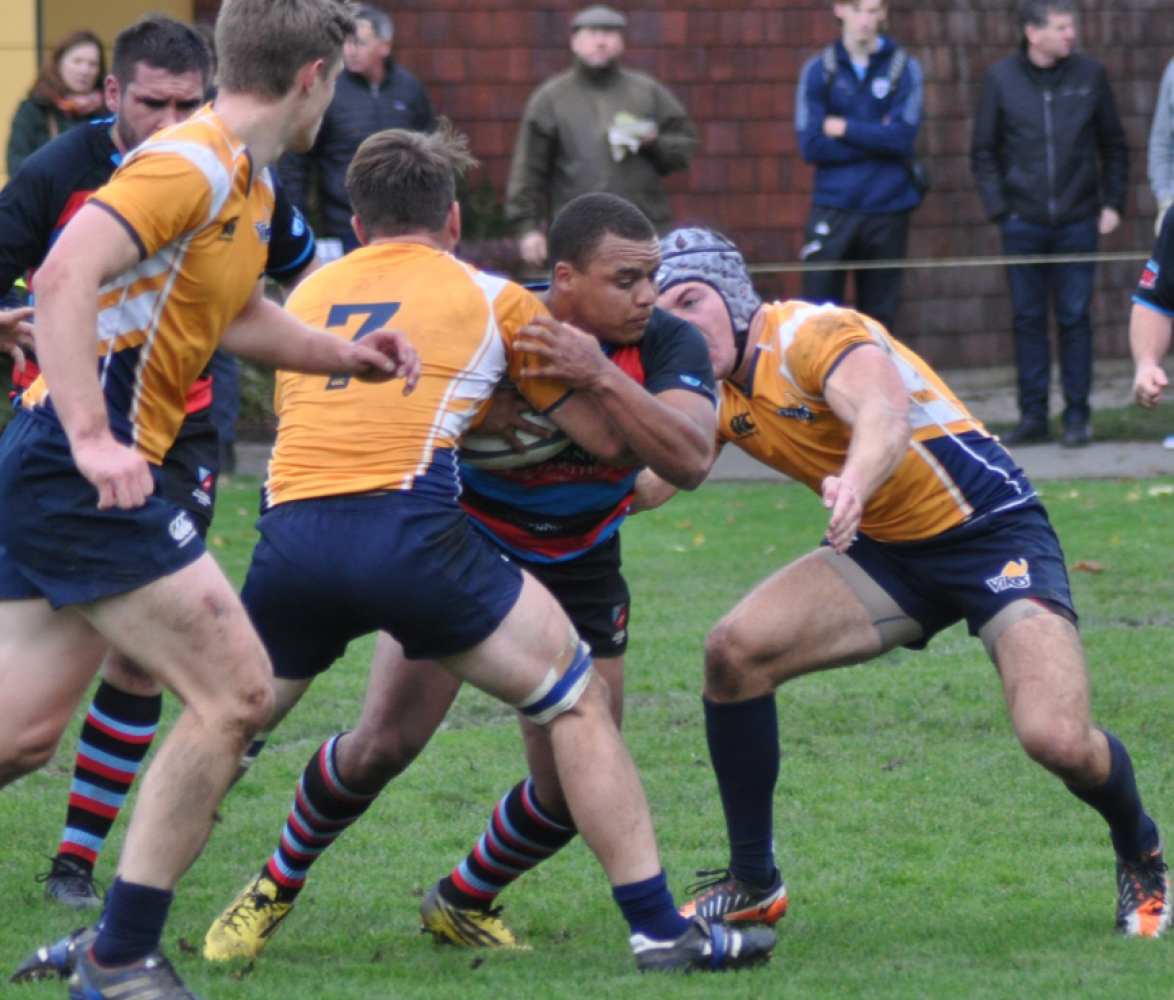 We received plenty of compliments and comments on this week's Musings header photo, featuring Mozac Samson in CW colors and recent captain, Doug Fraser in Vikes colors! These two players competed against each other last weekend, Zac in Wolfpack colors and Doug in Bears uni. The photo was shot in 2013 by the late Maestro, Ron Willems. Since then, Mozac has been seen suited up in a couple of unis, most recently with the Westshore Valhallians and the Champion of the fledgling MLR league, Seattle Seawolves where he was not a regular starter but an impact player off the pines. He has worn Canadian colors although he is not currently a "centralized" carded player.
On the other hand, Doug joined CW following graduation and within three seasons earned the captaincy. Last season he was duly rewarded for his hard style of play, earning his Canadian jersey and when a starting spot was imminent he was thwarted with the flu. His appearances arguably, were acceptable without being standouts but Coach Jones obviously has seen enough to keep him in the Centralized Fold for games later in the summer, as Canada seeks to qualify for RWC '19. Doug is an exceptional 'club guy'. Having been nurtured with the Cowichan Juniors and experiencing the special spirit with the Piggies he grew under the tutelage of Doug Tate and captained the Vikes in his senior year. He has not stopped since being with Ceedub, putting in a captain's experience at Minis and co-coaching our Boys U16 V.I. Champs. Doug has proven to be an effective conduit for other UVic grads, after years of the club "feeding" the UVic system. These newcomers, along with some "degreed", former juniors returning this season, might just give Coach Manning his "Holy Grail"! 'onyas, Mozac and Doug.
RUGBY SUMMER CAMP
For all ages and levels. August 24th, 1:00 – 4:00 p.m. CW is providing this information for youth players for this camp, held at Westshore Rugby Club, 1767 Island Highway. Camp Head Leader is Robin MacDowell, an experienced player and coach, having done both at the International level, also having a stint with The Tricolors, ably supported by CW and (former) Cowichan and current Men's Sevens player, Pat Kay. Further information and registration can be completed HERE.
Another camp being run by our very own, Mandy Marchak, is being run by the Saanich Firefighters organization with funds going to a good cause - BCPFF Burn Fund. Great way to introduce your son or daughter to rugby by former national 7s and 15s standout.
---