Wednesday's, "Ruck & Maul" on Thursday!
---
---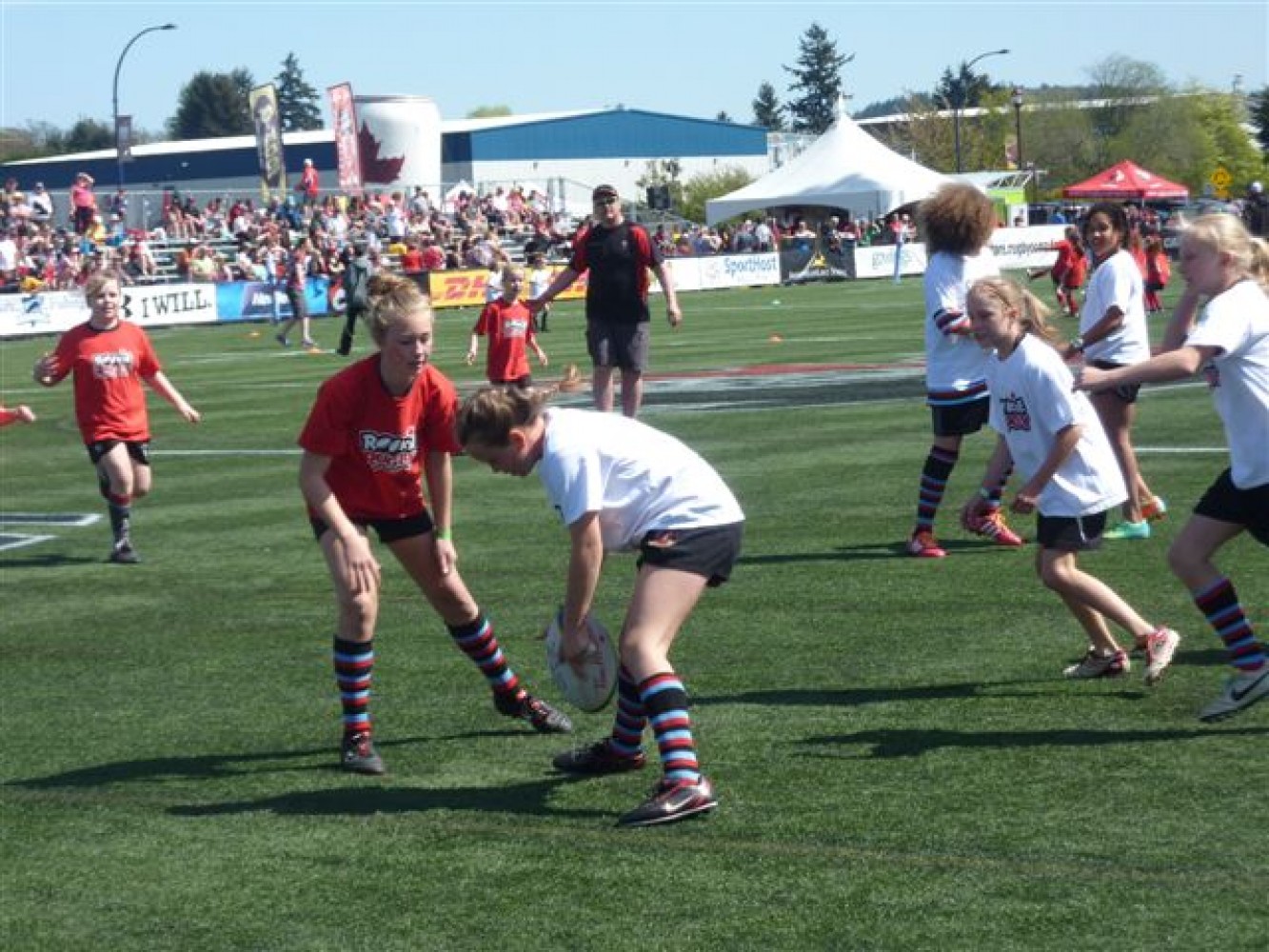 Just a windup on the Women's IRB Tourney. It was alluded to that there was a heavy CW volunteer involvement in an earlier blog on this site. Today, we would like to name names, starting with Dave Crossley, Chair of Local Organization – logistics, team liaison, volunteer management, ticketing, social media, auxiliary tournament (BCGHSSC) and fan experience. Shane Muldrew headed up some 140 volunteers working over four shifts. Shane and Dave have been involved with R.C. since last October….a very expansive project, with logistics far greater than ARC's. Ed Knaggs organized exhibition games with U8; U10/12 on Sunday – a particular hit with U.K commentator, Sue Day. Keri Cook, a CW parent was dedicated support to the N.Z. team. Brent Johnston was responsible for organizing fourteen training sessions for nine teams over four days at Windsor Park and Presidents, Spicer and Swainson were both full-on all day Sunday. All of this involvement stems from a willingness to "give back" and the future for female rugby at the House of CW looks healthy.

CDI Semi – Final
Just a reminder to our readers that UVic Vikes take on Capilanos at UVic this Saturday at 2:45 at Wallace Field. It will be tough for the Vikes as their Norsemen have to travel to Burnaby to take on the Lakers in First Division. We would ask that CW supporters get behind the Vikes with your support on Saturday.
Quadra Sports Club
News from our good friend, Gustavo Verna that the Sports Club would like to make an offer to all supporters of all ages of CWRFC, a corporate membership for gym use at $25 per month, based on a one year membership. Quadra Sports Club is at 3946 Quadra. Contact Gustavo (250 588 5097) for more information.
---