Wednesday's, "Ruck & Maul" on Thursday!
---
---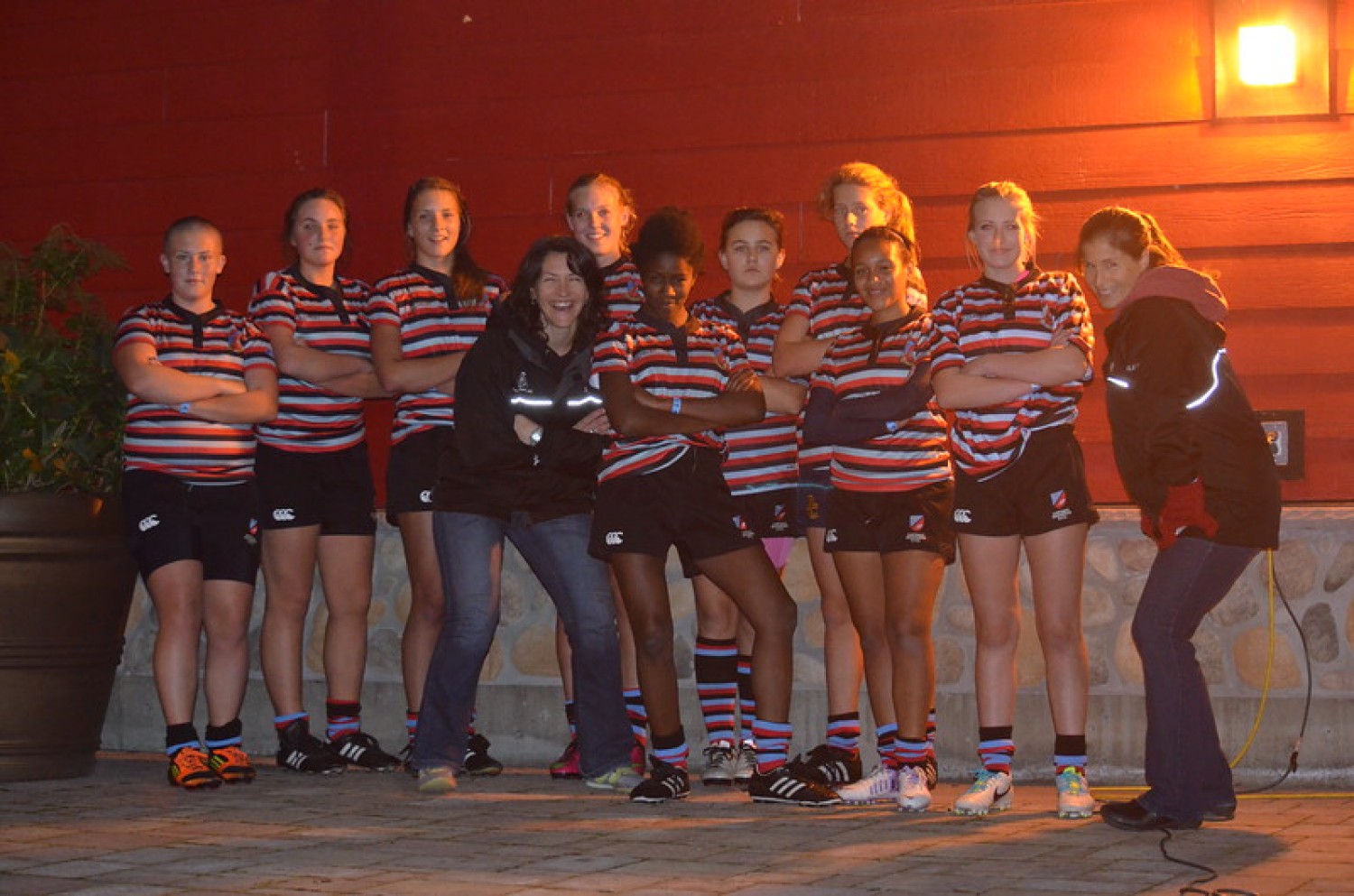 Castaway Wanderers – Women's Program Positions
Castaway Wanderers is seeking key positions as it moves forward with the creation of a Senior Women's program for the upcoming 2015/2016 season. CW currently has a well-established Girls Youth program that has seen growth year over year since its inception in the 2011/12 season. The club is now positioned to establish the final pillar in its Female Rugby program and launch a Senior Women's program that would enter the Island and potentially, Women's Premiership league for the 2014/2015 season. The program would like to establish its coaching and management team this spring in order to prepare for next season as well as to enter selected Sevens tournaments in the spring and summer.
Positions:
Team Manager – is a key role in both managing and organizing the senior women's program. Working in conjunction with the coaching team, this role will fulfill team support functions from team logistics, players' kit and equipment, registration and game day management.
Head Coach – this position is repsonsible for overall coaching direction and leadership with the senior women's team. Role is expected to lead coaching two sessions per week and lead the team in League participation for the 2014/2015 season.
Assistant Coaches – these position(s) will support the head coach and will have areas of specialisation (ie. forward/back coach). This position can be an active player and it is expected that coaching certification will be undertaken while in this role.
All of these roles will report into the Executive - Director of Female Rugby for Castaway Wanderers. Honoraria will be considered for all coaching/management positions, commensurate with experience and position. CW Executive are asking for a 2-3 year commitment to the program.
All interested applicants should send their resume to David Crossley at [email protected].
Deadline for all applicants is April 20, 2015.
Canada, "Eh"?
The boys lost to an Argentinian "XV" 36 – 15 in the Pac Nations Tourney on Monday. They edged to 12 – 22 in the late going but that was as good as it got. Although this is spun by R.C. as Canada "A", the best of our "domestic" players, it is a side that is missing, arguably, only 4/5 starters from those who will be appearing as our best, in RWC in September. Perhaps it is fair to say that the 7's boys may have subconsciously, not have been full on, Moonlight, Trainor, Hearn and Jones, as they will be in Hong Kong next weekend, battling to better the country's position on the IRB ladder, although in my mind that would be a slight; Buydens was under suspension etc. I guess this writer's concern is about the precarious position of our NSMT. It will be a tough go in the U.K. in September despite all the "right" build-ups. Another pov would add, following which, would then Crawley and Chu move on, as has been the pattern and it all starts from taws and from where will our future rep players appear? Do we put all our rabbits in the Sevens Hat where we seem to have a much rosier future? All food for thought and opinion expressed by that of the writer. The boys now play Samoa again for 3rd/4th place. Go, Canada.
Hong Kong Sevens This is the next BIG event for Canada NSMT and CW will feel a HUGE part of events when the Canadian Women's Maple Leafs will be playing in an adjunct, invitational tournament and will include Caroline Crossley as her rapid rise to the top continues in leaps and bounds. Caroline will be with such heady company as Kayla Mack and Mag Harvey.
From coach, Sandor Fiorina; "I think that's what it's come down to now, the next 12 best," "Performance is evaluated week-to-week." Fiorina, who is also an assistant coach with Canada's Women's Seven's Team, says that Rugby Canada's change in philosophy is a by-product of the players forcing their hand in selection. "There's always a depth chart in place that's not written," said Fiorina. "Players understand that when they're on the first unit or second unit in training that they're always pushing for that spot. Competitiveness over the last 12 months has grown. We've got 24 girls competing all the time for those 12 spots."

There are eight players travelling to Hong Kong who have played with Canada's Women's Sevens Team, including six that have already played in a World Rugby Women's Sevens Series event this season. "The girls that have already been on the circuit, they're there to perform and put their hand up," said Fiorina. "Whereas some of the younger girls, we're not putting the same pressure on them."

Fiorina is speaking about players like 16-year-old Caroline Crossley, who he says can learn a lot more away from the field at an event like this. "She's there to be in a high performance environment and really have an understanding of what it takes to travel across the world and be in that environment and understand what it's going to take to put her hand up in a year or two" You go, girl!
Also appearing in Hong Kong for B.C. Boy`s U18 team will be Braydon Tate. Braydon has worked very hard and is fully deserving of this honor. We wish both athletes good luck. Go, you Tricolors!
Website Birthday – Year Two.
We are pleased to announce the second birthday of our site with our current provider –
www.Squareflo.com.
Our site continues to be very active with increased visitation. We offer our thanks to former Canadian NSMT`s, Charlie MacLauchlan whose legacy, via hosting the site in its early days, was the foundation for our current successes and we thank our host Squareflo.com out of Regina, for their continued excellent support. Happy birthday
www.cwrugby.com


Whistle Blowing. Every weekend the fraternity of referees officiate numerous games across B.C. – from key CDI Premiership matches to enjoyable Third Division encounters. Their services are often disparaged by those who interpret that fact that they have greater knowledge of the laws. Rightly or wrongly, the game could never take place without a man or woman in the middle. We refer you to this link that we came across on BCRU website recently; http://www.bcrugby.com/news/2015/03/16/coachref-officials-courses/whistle-talk-news-from-the-british-columbia-rugby-referees-society/#.VQrzm-H42p4 David Pue who has given yeoman`s service to the cause, explains points of law often misunderstood by the Average Joe on the side line. A tip of the cap to those folk who toil, often thanklessly, week in and out. Hopefully, we might be less inclined to `second guess' with such verbal gusto a call which has been made during our weekend fix with the code that is our passion. onya, Refs and RA`s.
---