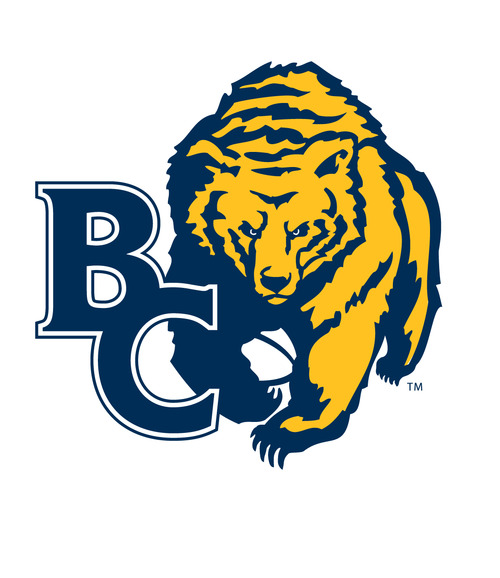 B.C. BEARS SUMMER LONG LIST & SOUTH AMERICA TOUR.
C.W. offers special congratulations to Gord Kehoe and Jon Morris who will be travelling to Argentina this summer with the Bears. Keenan Horton was also selected but unfortunately, is in the middle of studies. Tricolor's, Kenny Goodland is looking after the forwards and Rogie is the Team Assistant Coach. Best of luck to B.C., on this our 125TH Anniversary.
B.C. U14 Sevens in Germany.
Our man "on the ground" reports that B.C. performed very well against tough opposition at the recent Heidleberg Sevens. Pictured are the four CW guys on the squad of eleven - Jonah Hall, Brennig Prevost, Brayden Tate and Brandon Schellenberger. On day #2, opening match, B.C. held the Toulon Academy to two points. Toulon was the eventual Tournament winner! B.C. Youth Sevens won the Plate. Good 'onya, B.C. and good for you, Tricolors!
B.C. High School's 'Coach of the Year' - Ian Hyde-Lay.
B.C. H.S.'s selected "Coach of the Year", CW's own, Ian Hyde-Lay.................'onya, Hydes. Hydes has been at the helm of our Premier and club program for some five years, during which he has coached the boys to one B.C. Premier Title (and a strong hand with a Div #1 title) and three semi-finalists placing's. Ian is a dedicated coach who manages to meld both "old school" principles and an understanding of "today's" athletes. We bring you the following quote from Vancouver's Province newspaper. This recognition comes via his basketball prowess!
"He won a national championship in the last game of his basketball-playing career, where he was coached by the legendary Ken Shields. He's coached basketball and rugby for parts of the past four decades.
This past March, when his team qualified for the B.C. Double A basketball championship final, his starting point guard was his Grade 11 son Graeme, carrying on a family tradition in which he was coached in his high school days by his own father Derek.
"I have been the lucky one," says Ian Hyde-Lay, voted by readers of The Province as our Head of the Class 2014 Coach of the Year. "My father taught me that the most important prayer is two words: Thank you. And that is to every single coach I have worked with, every player I have coached, all the parents. It's made for a tremendous life."
Now in is in his 30th year of coaching and teaching at Victoria's St. Michaels University School, where he is forever linked as Steve Nash's high school basketball coach, Hyde-Lay has always been regarded as a coach's coach, the perfect combination of the fiery and the cerebral.
"Steve has told me more than once that Ian is the best coach he has ever played for," wrote Nash biographer Jeff Rudd in his eloquent nomination of Hyde-Lay, for whom he served this past season as an assistant coach. "That is why Steve is still in constant contact with Ian, and why he has included Ian on the coaching and scouting staff of the national team.
"But Steve is just one of hundreds of student-athletes Ian has helped, and I can honestly say, he cares as much, and works as hard with the 15th man and he does the first man on the squad."
A proponent of the youth multi-sport model and true believer in the benefits of one-on-one coaching and mentorship, Hyde-Lay needs only to reference the impact Shields had on him as he arrived on the cusp of the program's dynastic seven straight national titles.
"I definitely understand how important the role of a coach as a mentor can be," he says. "For me as an impressionable 17-year-old walking into UVic and meeting Ken Shields was massively important to me. I got one-on-one instruction. The how and the why.
"As coaches, the one theme is we always wish we had more time, because coaching the player as opposed to coaching the team is vital." And with that, Hyde-Lay is back to coaching. It never stops until the end of the day when he says his simple prayer.
"Thank you."
---