Wednesday's Ruck & Maul - A Mixed Bag
---
---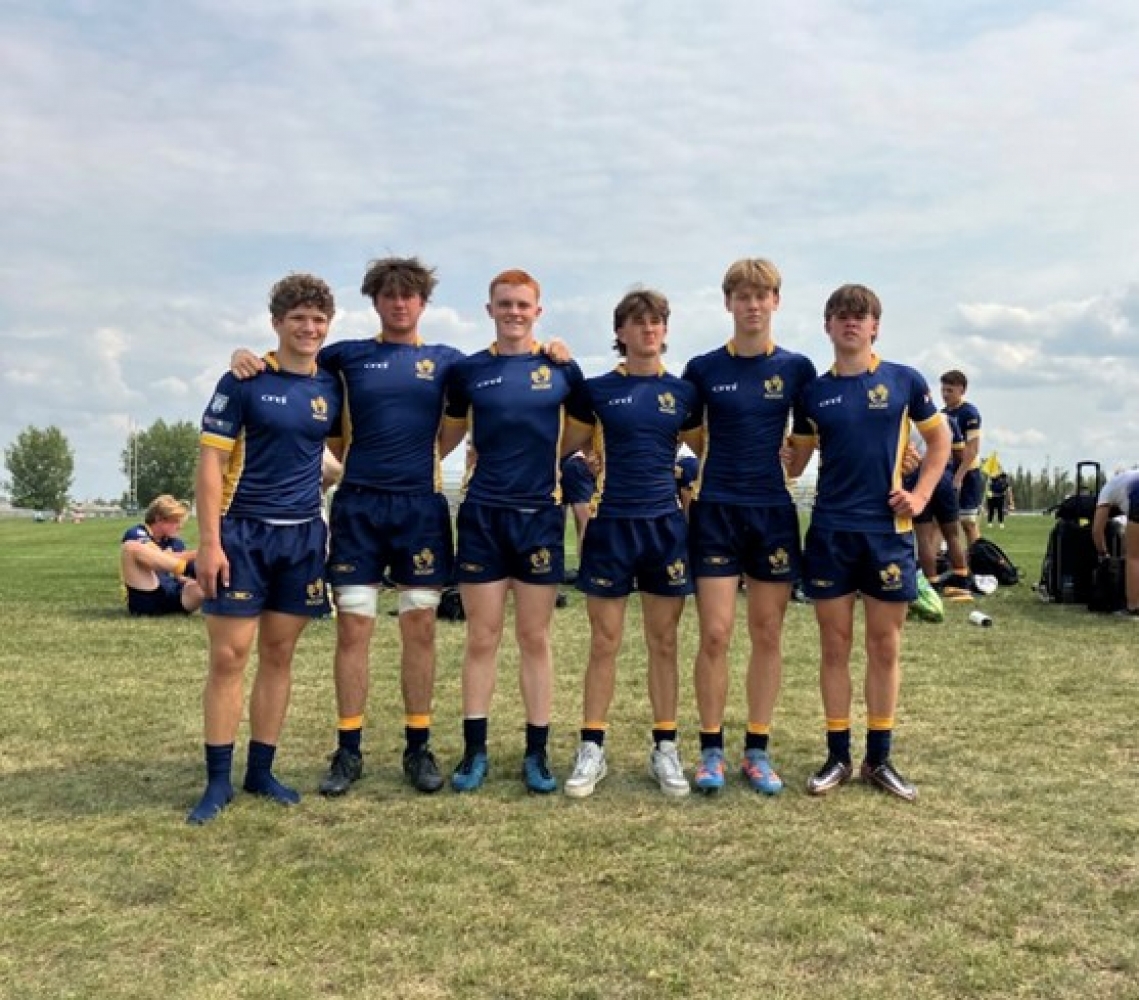 Today we share a couple of pictures provided by our Boy's Youth Director. The header is a shot of CW lads who played on the winning BC U18 team at the weekend's Western Canada Championships in Calgary. BC Boys won Gold in this one, as did their U16 counterparts, (pictured below), with a healthy sprinkling of CW lads. Their female counterparts also had considerable success, with the U18 ladies winning the Gold and the U16's the Silver. Well done BC. We challenged them to "bring home the bacon, and they answered!" Shout out to parents and coaches as well.
BC U16 & U18 Girls
BC teams playing at the U19 Nationals at UBC did not experience the same good fortune, with the Men finishing with the Bronze, behind Ontario and the Atlantic Rock. The Rock always take great pride in whacking one on their west coast counterparts. This time it was by a differential of 27 - 15. Ollie Winser's women had a very tough time, failing to notch a W.
We are sure readers will be interested in results from the Youth (U17) Commonwealth Games Sevens. Unfortunately, they were not particularly outstanding from Canada's point of view with both teams taking a 50 - 0 loss in their playoff action - the Women to a quality, undefeated Australian side and the Men to the RSA Blitzbokkes, to finish in fourtth place. Despite the heavy loss to the Aussies, the Girls finished with the silver medal.
Finally, it will be of interest that we watch for the results of the NSMT Vs Tonga on Wednesday. It is the first time for a while that we cannot claim any recent connections with selected players, with only DJ Sears-Duru and Robbie Povey having "ancient connections". It is a fresh young crop of players, so once again, hope springs eternal!
---