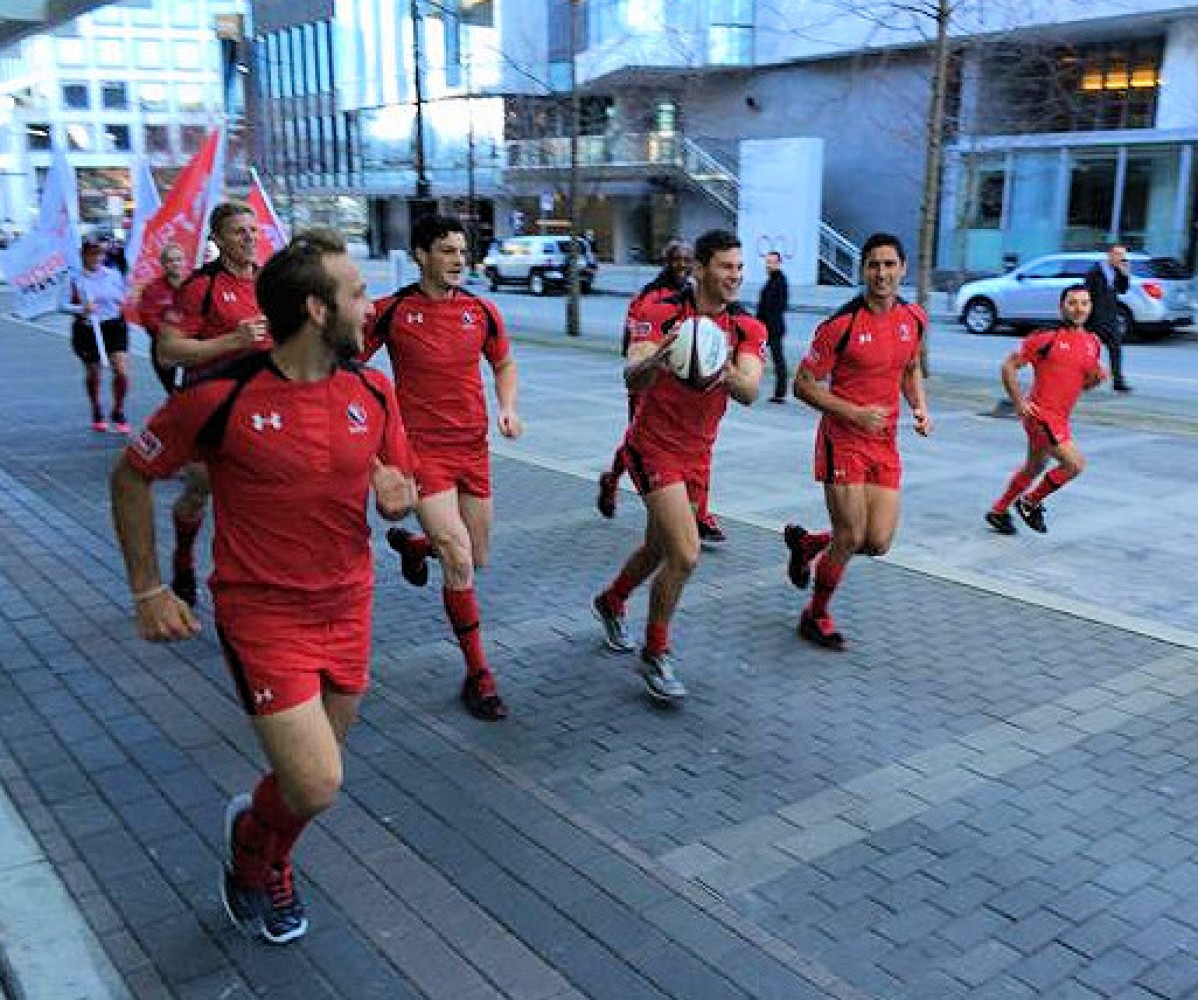 Today's kickoff congratulates Rugby Canada on its successful bid to host a leg of the IRB Sevens Circuit next year at B.C. Place Stadium. The news has been all over the Canadian and rugby world scene since the announcement, so not much to add here. We leave it with this question; Can we fill the stadium? (54,000). We have just finished watching the Vegas Sevens which showed best of the series events to date in this pundit's eyes. Part of this is because of the unique location, the size of the stadium - from all camera angles - it looks filled and finally, a large contngent of Canadian fans present. The spectacle certainly looks better when the stadium is filled, witness cameras accidentally being panned on final day play at Wellington and Port Elizabeth to large sections of stadiums with vacant seats. With back-to-back North American venues, it is difficult to imagine both sites being filled. The gauntlet is being thrown to the Canadian rugby fan...we must support the event. We will get a good sense of just how well this can be done with the upcoming Westhills venue for the Womens next stop. Go, Canada, go!
Rugby Canda visits Windsor. CW offers a HUGE thanks to Jen Kish, Mandy Marchuk, Ashley Steacy, Emily Belchos and Sara Kaljuvee for their time last Sunday when they came to The Park to work with members of the CW Girls program. It is absolutely massive when role models come to work with young players. The CW Girls program, now in its fourth season, has a definite likelihood of expanding to a Women's team next season and ultimately, to hopefully offer some challenge to the very successful Velox program. The club hopes to publish an announcement about coaching and management vacancies soon. Go, CW!
It takes a crew to take down this man! CW offers our congratulations to Gavin Kratz, selected this past weekend to the Canadian U17 team. We do not have details as to what the road ahead is for this squad but certainly a step in the right direction for Gavin. Gav started playing mini rugby at CW around about age seven and we won't embarass him but we have seen a photo at age three when he donned a mini Maple Leaf jersey, so he has known his goals from an early age. Gav is a classic example of what can be achieved with aspiration and hard work. We add our congratulations to the other boys who also made the selection camp.
Finally, a very special congratulations to Mel Jones. Mel, a former Castaway (pre-amalgamation) and VIRU Crimson Tide player converted his covert skills learned as a hooker and member of the Welsh Mafia to the art of refereeing. He became a real student of the game and reached the pinnacle with the whistle, officiating a number of International competitions. Mel will be inducted into the B.C. Rugby Hall of Fame on April 1st. 'onya, Mel.......congratulations and thanks for "giving back".
Keep an eye on this site for upcoming comments re Saturday's Big Game when The Tricolors travel to McDonald to take on James Bay.
---