Wednesday's, "Ruck & Maul".
---
---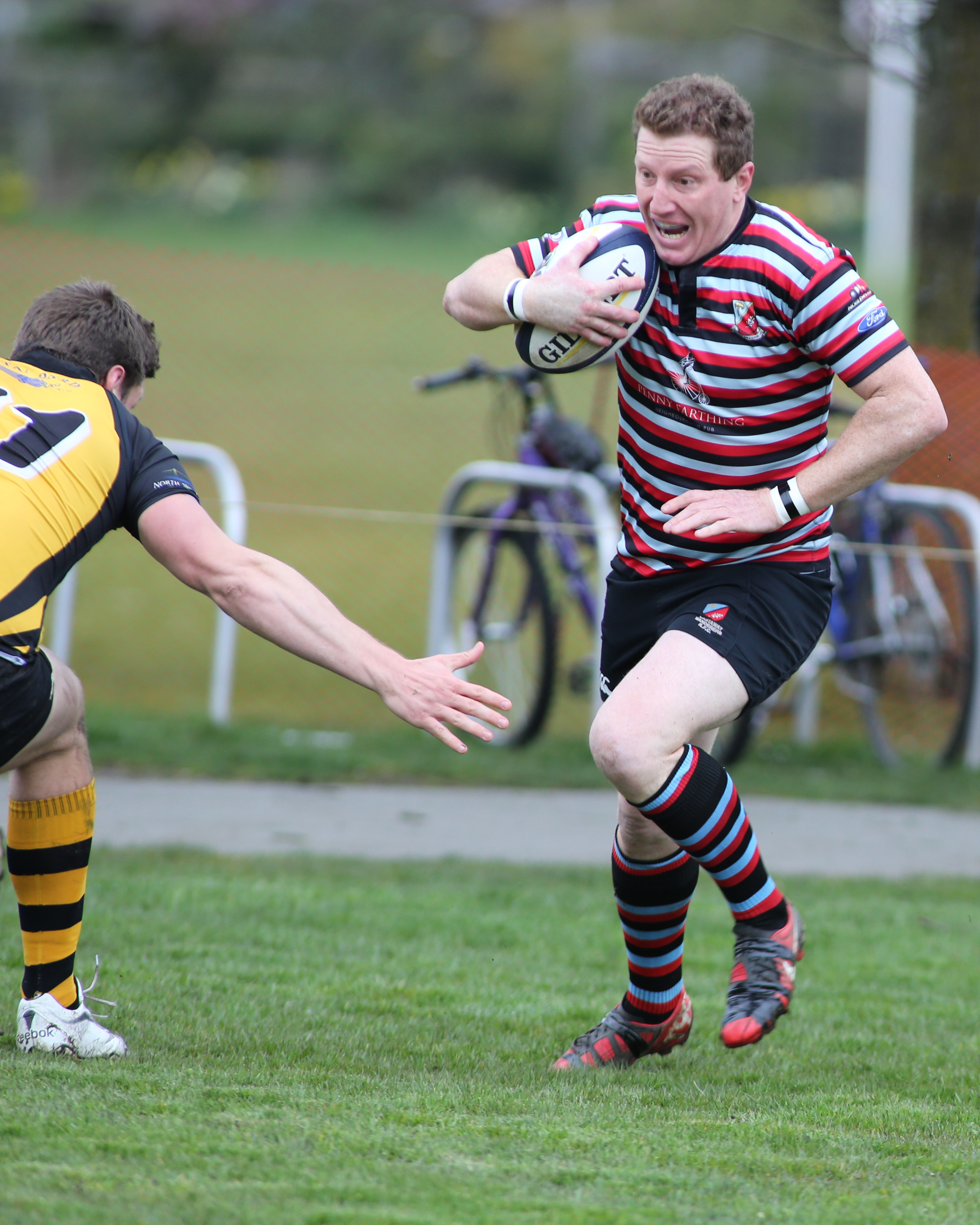 So long,……….it's been good to know ya. Matt Buckley, youngest of the Buckley Trio is soon to depart our shores for his native N.Z. The Buckleys first graced Windsor circa 2001 when Nathan, a very good loosie, arrived from North Auckland. Paul followed and finally, Baby Bucks. Matty has given seven seasons of yeoman's service to The Tricolors. He played every position in the backline except #9. His mainstay was 10 however this writer always liked the fraction extra time he had at #12 to best show his skill set. His worth was best assessed by the close marking his opponents always gave him. His defense was uncompromising in typical Kiwi fashion. Probably the acme of his stay here was his game in the B.C. Final in 2011 and playing for B.C. against the Russian Nats. Matty, we owed you the honor of an Unsung Hero – Off the Field, story and had assumed you had become a permanent fixture! The boys will fete Matt with a soiree this Saturday evening at The Temple. 'Onya, Matt, all the best for the future and thanks for the memories.
ARC's Round #2
Game #1 – Argentina Vs Uruguay (6:00 p.m.). The skinny is that Uruguay have added some boys from home. Given their committed effort last Saturday, fans can be assured they won't "roll over" in their "local derby" tonight! Despite this, Argentina, plain and simple will be too strong and will continue their march to the title.
Game #2 – Canada Vs U.S.A. (8:00 p.m.) (CW boys and girls in action at the half). Bragging rights are always up for grabs when these two meet. There will be three U.S. 7's players on the bench and fans will no doubt get a look at Zack Test, selected to the Gold Coast Sevens Dream Team last weekend. The contest should be closer than the curtain-raiser but Canada will need to pull up their socks with a number of players needing to prove they are worthy at this level. There are only two changes to the team with Dala starting and Olmstead moving to lock for Baillie. Parfrey will replace Daypuck in the centers. Canada lost 30 – 10 at this event last year, so there will be a lot going on! I get a sense that the Canadian starting tight five can probably hold or better the U.S. pack, so much will rely on a vastly improved showing by the halves and reduction of errors by all of the backs. If you cannot make it, you can view it at;
CW's SINCERE CONDOLENCES
To the Maclean and Kehler families of Vancouver after the tragic loss of Chantal and Cody in a car accident this past weekend. Both young people were rising stars on the B.C. and national scene. Further, we offer our sympathies to Joan Porter following the loss of her husband, Jim, a true and very respected "rugby man".
SATURDAY, 18TH – CDI Action. UVic Vs CW.
Bos and his boys, FRF mates, Reed and Carvers have been cutting a swathe through opposition packs, will be again on deck at Wallace on Saturday. The students pack has enabled the speedy backs many chances to run rampant so far this season. It seems to make no difference as to what the selection is! Pitbaldo at #9, Anctil, Llewilyn, Fraser and Hall being the main culprits who have had many "field days". It could be more of the same when CW goes back to Wallace this weekend, sight of an earlier drubbing by the Varsity. If The Tricolors can get their tails up, they might make a match of it but whether or not they can "go the distance" is the question.
---