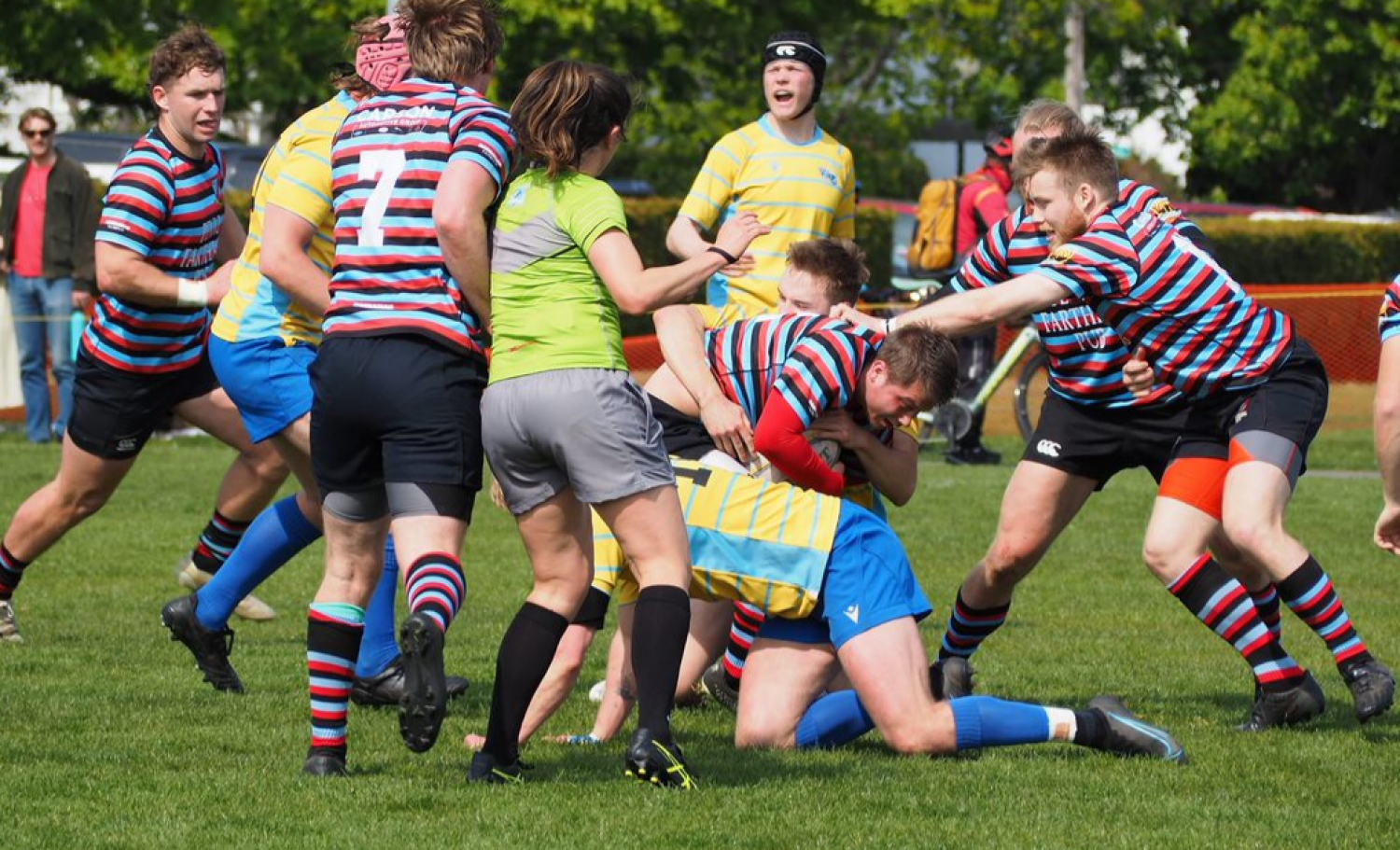 (Photo, Wendy Norman.)
UVic will bring their Norsemen and Viking teams to Windsor today to round out another triple-header. Games will be at 1:00 and 2:30. It will be like homecoming week, with the Norsemen starting five recent U18 "grads." The Vikes will have four CW boys ready as impact subs. The Vikes have been on a roll this year with a good win and very close loss to UBC and a thorough drubbing of Caps. One notes a "different" selection for the hosts with Sion Griffiths starting at #10. Sion is an up and comer, having played some representative sevens and moved around in the Tricolour backline. Certainly, last weekend with his presence alongside Ott, he appeared more comfortable and with the assurance of Ott and Fuailefau in the centers, the selection will be interesting to watch. James Mitchell has earned the start at #15, another player who has not been seen in this slot this year. Mitchell finished well last season and has just returned from the east. Finnemore will lead a solid pack against a group of Canada U18 youngsters and that too will be intriguing - a test for CW players as well.
FOOTNOTE - Hats thrown wildly in the air for Canada's NSWT. The women have moved into World #2 following their win over France, 29 - 20 last night. It was an enthralling match and this site will fit some comments in on Monday.
---