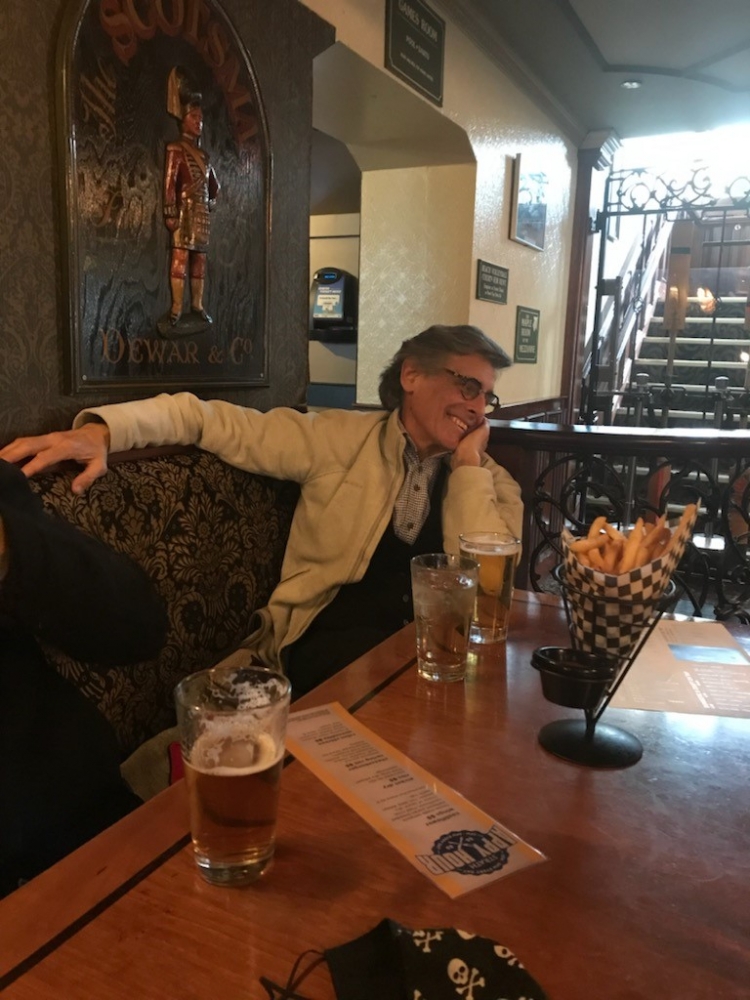 CW wishes to offer our deepest sympathy to the Straith family having learned of the recent passing of Kane after a courageous battle with illness. Kane was a "late bloomer" to rugby, having excelled at soccer, basketball and a variety of other sports in High School. He had been introduced to the game in High School however it was upon his entry to UBC where he really took the bit. As a good athlete, he readily adapted to his new found love of this sport. It was here where he made many rugby mates for life. Upon graduation he returned to the Island to join the family business.
He continued his passion with the sport, suiting up for the Wanderers. His athletic ability and adaptability enabled him to be selected for the Crimson Tide, the VIRU Rep team, earning a number of appearances. His talent was noticed and although not a Canadian National team player, he was invited to join that august group to play in the Bermuda Classics Tournament. In recent years, Kane had renewed his interest in the now amalgamated CW club, mostly sparked by his son Luke's playing of the game and his connections with playing mates and friends from days of yore.
Kane excelled in athletics, achieving his quiet and humble success in anything he tried. He applied himself with passion and dedication, be it skiing, skating, golf, tennis or the Hawaiian Iron Man Triathlon. He was a fine man. His smile, his sense of humour, his concern for others and his sartorial splendor were just a few of his many memorable traits. We offer our most sincere condolences to Kane's wife, Delphine and sons Luke, Adam and Manny along with all other extended family members and relatives. He will be sadly missed.
FOOTNOTE: The Ruggernut had the privilege of "coaching" Kane when he was a member of a very good UBC Braves team in 1976. Kane usually partnered Jim Burnham in the centres, although on occasion, his good friend, Barney Riefel was moved in from the wing. Other members of that team were players who went on to play for their country. Some readers will recall, Henry Edmonds, Bill Collins, Don Carson, Garry Hirayama, Andrew Bibby and Graeme Taylor. It was an extremely talented cadre amongst whom Kane more than held his own and often stood out. He had a zest for life and will be greatly missed by us all.
---