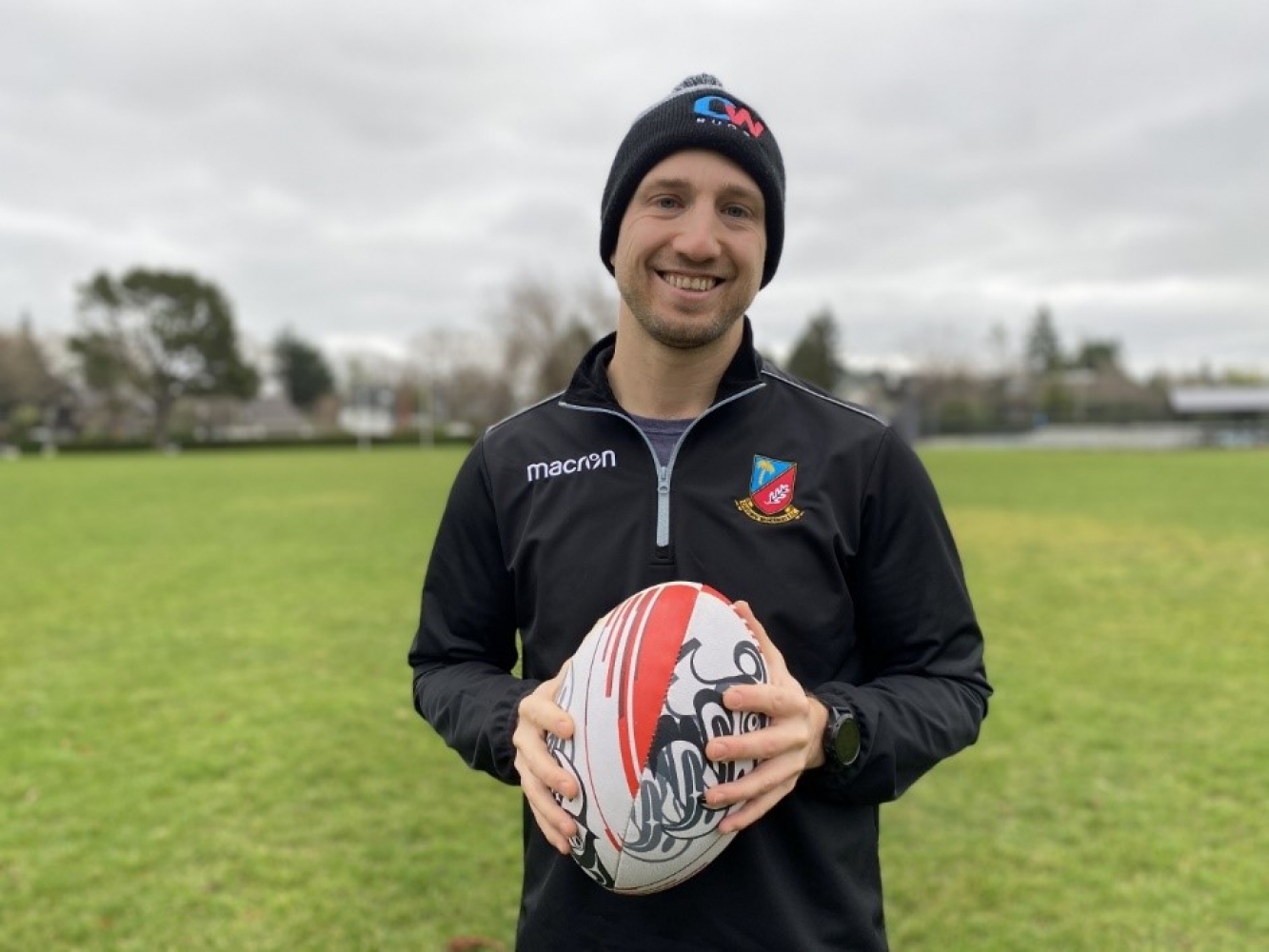 It is with a tremendous sense of loss, yet pride, that the CW Tricolours today congratulate Coach Scott Manning who has been announced as the Head Coach of the UVic Vikes Rugby Program. Scott was appointed Coach of CW Rugby some five seasons back when he was completing his Masters of Education in Coaching Studies at UVic. His four years of coaching the Premier team saw him amass a very successful .700 winning record. During this time, he kept an active eye with his colleagues, on all aspects of the club's play from First Div. and Islanders to Mini rugby, not to omit his active interest and support of the club's Women's Program. Scott was a very popular mentor of the players, always having time to help them individually, both on and off the field.
Scott's record includes season #1; the Prems were 'nutted out' by eventual Champs, UBC. Season # 2, again, it was the semi-final. Scott reflects; "Probably season #3 when we went to semis once again, only to lose to Burnaby, was probably our best chance. It was a solid combination in every position but unfortunately we came up short, 21 – 26 on the road, after challenging ferry circumstances!" He further comments that (ironically); "Our semi-final game in this season, against UVic when we led 42 -3 at the half, was probably my most rewarding involvement, as far as every player playing to their potential". The final outcome in this one was CW 59 – UVIC 29. (Ed.)
Scott has big shoes to fill at UVic, those of a 'small' man with HUGE feet, Doug Tate. This pundit feels he can speak for the Club in that we all support him, wish him well and have no doubts about saying that the University's selection committee has made the right choice! 'onya, Scotty. Thanks for the memories and a lasting legacy in such a short time. The best of luck with your future. I am sure there will be a brewskie or two, post-game, when next the Vikes play at the House of Windsor.
Finnie Soars Vs Burnaby.
---