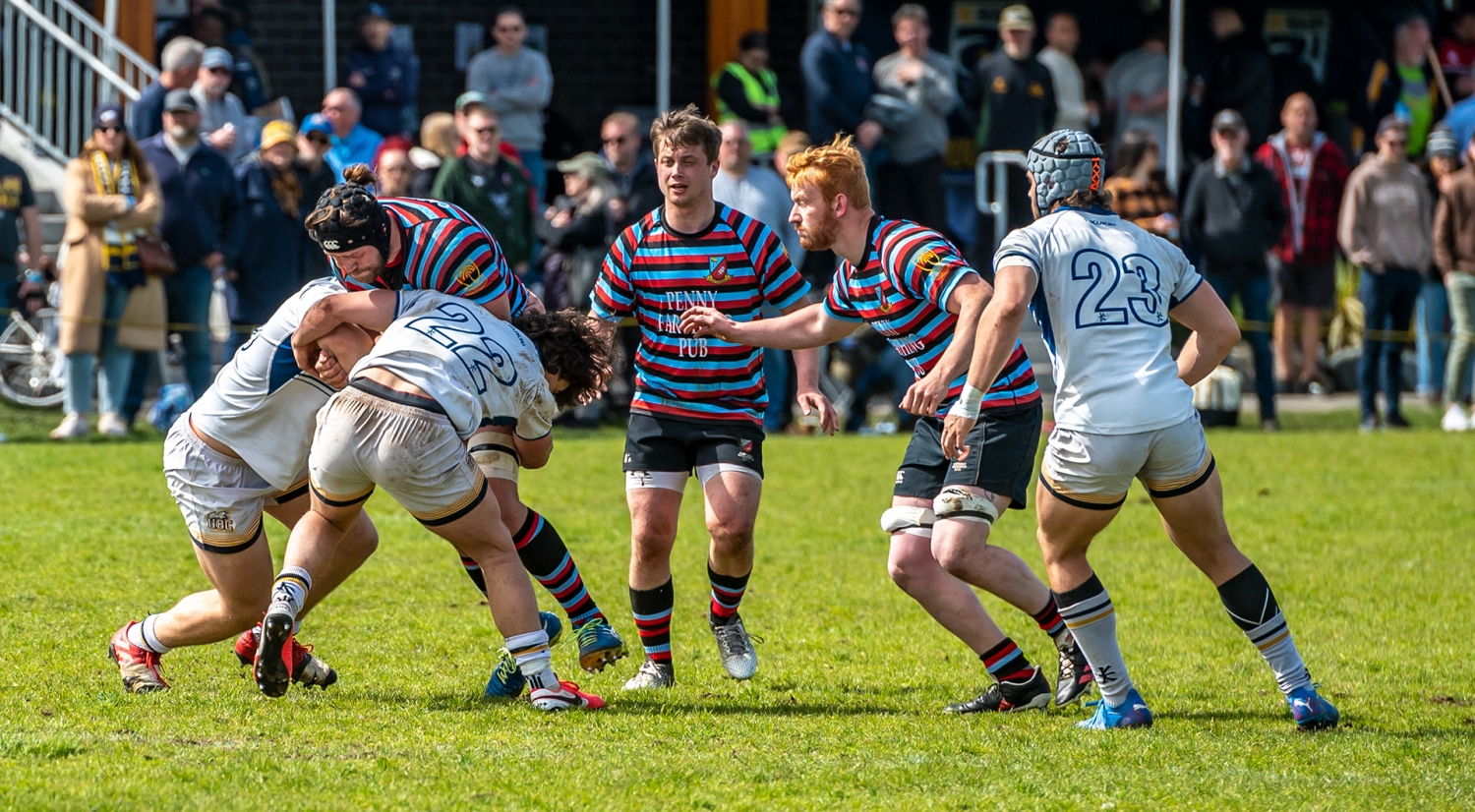 One Club; Four Teams to Point Grey

After composing and uploading a titillating blog about CW men taking on UBCOB Ravens, I received a text almost immediately informing "that was a great write up, only difference is we are playing UBC!" This is a hurried rewrite Vs arguably, an even touugher opponent! If you follow Facebook, I hope you enjoyed the read.
We kickoff today by returning to Season 2022.
This match should be no less a classic than a Ravens game, with a re-match of last year's Premier Final in both Men ( & Women). Both clubs look a little different and CW Men is ten points in arrears of the Thunderbirds at this stage after a shaky Fall season. UBC has shown its class by rolling opponents for a mammoth total of 254 points and their only loss being to UBCOB. So, there is really very little to say about the Birds. The question will be what can CW do against such a formidable opponent? One needs to throw away the form guide and pray for the Rugby Gods to intervene.
CW's second half has shown much improvement and the club was on a definite roll, looking forward to the stint against Westshore, only to be foiled by the weatherman. It is to be hoped that very positive vibe was reunited this week on the practise pitch. The same conditions applied for both clubs. The Premier Reserve Men will play the curtain-raiser and the Islanders will travel to Nanaimo. BIG DAY for the men.

CW WOMEN

Earlier this week, the CW Premier women played a make-up game under the lights, against Westshore RFC. The team battled hard but ended up falling short, 31-12.

With aggressive rucks and strong defensive lines, the CW women proved they could hold their own for long patches in the match. Although the first half did not yield much in the way of points, the second half provided considerable excitement. Frustration crept in as critical scoring opportunities went unfinished. Still, physicality and determination were on display, but did not produce the win. Tries were scored by Danica Pedrick and Remee Brown, with Madee Aberg converting from the sideline. It is worthy of mention that the Westshore team fielded Internationals, Sara Kaljuvee and Renee Gonzales, along with some rumored members of the Berkley Blues.
So, it's onward and upward with both the Premier and Div1 Women also heading to UBC on Saturday. UBC are the current BC Premiers, having defeated CW last year. This will remain in the minds of several Saturday's starters. We note that CW "grad", Jessica Knaggs is to start in the lock position for the Birds. Westshore also defeated the UBC Women so it will be a hotly contested game. The main match will be preceeded by UBC Vs CW, 1st Division Women. BIG DAY for the women. Go, CW!
FOOTNOTE:
There's aging and there's aging well! Or so The Ruggernut was reminded by one of the Field Hockey team's members, that I surely had my dates muddled following Wednesday's post. I was duly thanked! My old mate, the late Ron Willems had this pic in his portfolio that he bequeathed me, and he had photographed this in 2004. Real life dating shall remain unpublished! I hope all CW's ladies had a great day honouring them.
---