UP & RUNNING! CLUB DAY, SATURDAY.
---
---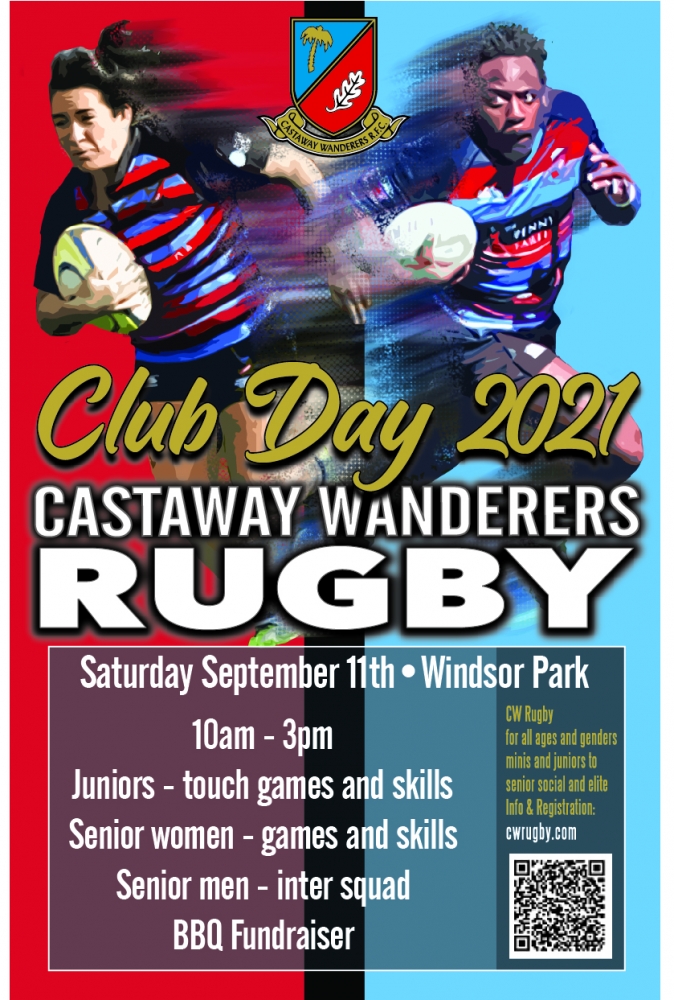 LOCKED & LOADED
It takes a village to raise a child and an army to run a rugby club. Check OUR PEOPLE and view the interesting bios – an army of volunteers, ready to roll. From our Mini Director, Dave Hill to Head Honcho, Director of Rugby, Ken Goodland, including Directors of Girl's and Boy's Youth, Senior Men's and Women's Board Reps, along with a full slate of officers. We thank all of these volunteers and offer our best wishes for an enjoyable and successful season.
It is with pride and pleasure that we also thank and introduce our SPONSORS. During Covid times these past, almost three years, our sponsors have continued to support our club. From the bottom of our hearts we thank you and encourage all of our supporters to patronise these businesses whenever possible.
CLUB DAY












NSMT 7's

With the HSBS World Rugby Men's Sevens slated for Vancouver on the 18, 19th of this month, many fans were hoping that the current group of players, most of whom represented Canada in the recent Olympics, would be on deck. Many of us had a suspicion that this event would be the swansong for a number of the players who have given unequivocally, of their all for many years, to the game and to their country.
It was a slight shock to hear that
Nate Hirayama
announced his retirement from the sevens game earlier this week. This writer, and I am sure, speaking for our club, cannot speak highly enough of Nate's service, talent and success over a fifteen year period. We turn to our fellow rugby blogger,
BC Rugby News,
to quote; "
His message doesn't specify the details of his retirement but seems to focus on the 7s game where Hirayama became a legend of the game. He is the third all-time scorer on the World 7s series, quite an accomplishment for a player from Canada. The players above him are from Tier 1 nations, Ben Gollings from England and Tomasi Cama from New Zealand.
" (Source BC Rugby News).

One can be sure that those who are on the field at B.C. Place will be playing their insides out, to do Nate's career justice. Bloody good luck to you, 'onya, Nate and THANK YOU for all those magic moments.
---