Unsung Hero - On The Field
---
---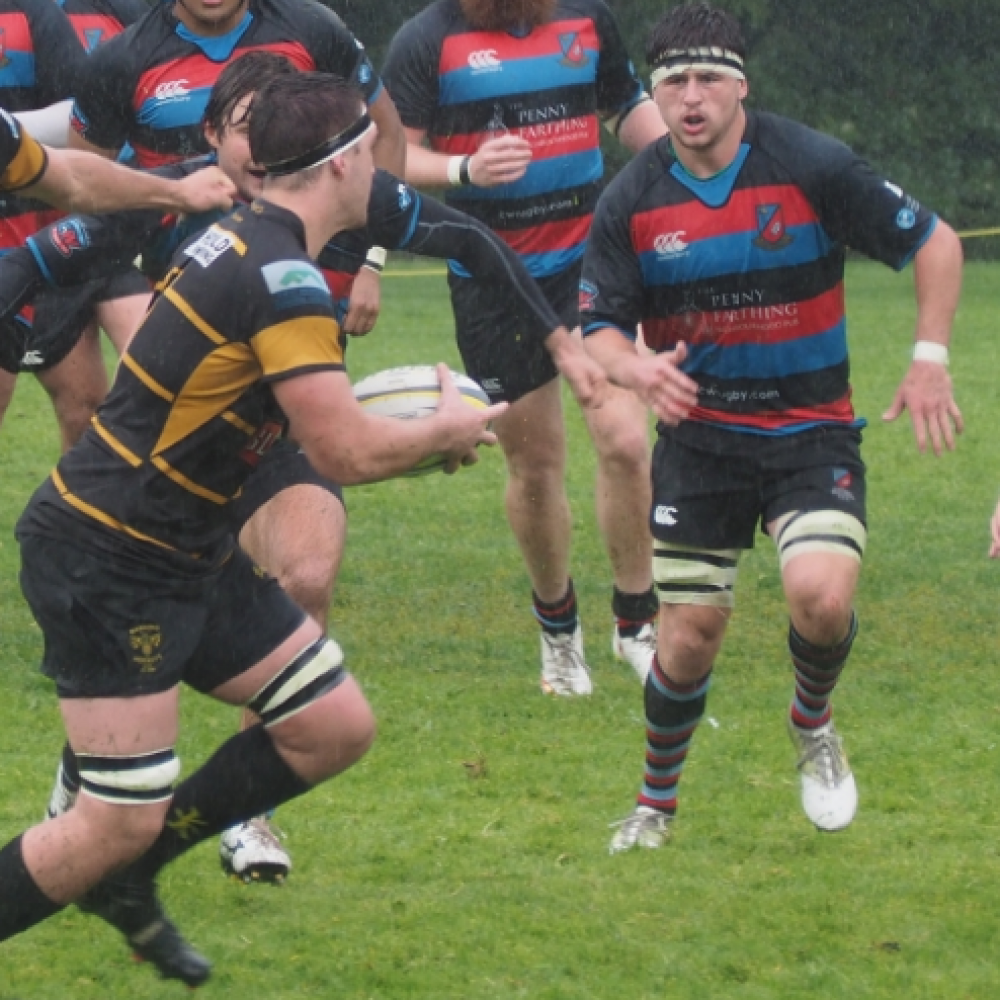 Kelton Dawe is in his second season with the club, having joined us after a brief stint in Vancouver, after arriving from Nova Scotia. He has not always been available due to demands of work but whenever he has been on the pitch he has been very visible in either the lock or back row spots and has more than once earned the Hard Hat Award from his team mates. Today, we would like readers to meet Kelton as we recognize him as our "Unsung Hero on the Field"
CW: As a newcomer Kelton, the fans of CW really know little about you. Where did you grow up and attend high school? When did you first start playing rugby?
KD: I grew up in a small town, Truro in Nova Scotia. I attended CEC (Cobequid Educational Center) and that is where I started my rugby career. It was grade 11, I was 16 I believe and a friend of mine asked me to try it so I did and loved the sport from the first moment.

CW: What attracted you to the game and what positions have you played? What is your favorite position?
KD: I played hockey growing up and I really liked its intensity and physicality so when I first watched rugby I told myself this was the right sport for me. I've played center, wing, fullback, scrum half and now flanker. My favourite position is flanker, because of the job the flanker has and the hard work that is required.
CW: To date, what has been your most outstanding achievement, (don't be modest)?
KD: I was accepted to an Academy in NZ for twenty weeks at Mount Maunganui (Bay of Plenty), it was probably one of the top experiences and achievements and also the best memories that I'll ever have.
CW: How did you become connected to CW and how are you finding the experience so far?
KD: I had the chance to talk to coach Scott Manning over the phone when I was in Vancouver where I had played a couple of games with Rowers. I am not too sure how I got the opportunity or how he found out about me but I'm glad it happened. I suspect it may have been by a mate, Ben Newhook and my dad! I'm loving it! When I first came here last year I had a blast, great rugby and great people and I've made a lot of friends since I've come and it's only getting better.
CW: Just what are your career goals?
KD: My dream is to hopefully make a living playing rugby and to play as long as I can.
CW: If you are not a Kiwi (Ed. "endearingly"), you have to consider the fact that there are other aspects to life other than rugby! What is your current job and your life choice for work after rugby?
KD: My goals are to get a contract for a professional team and also to get to play for Canada but the big one for me is to always keep having fun playing rugby, if I don't then what's the point. Right now I'm working at the Root Cellar with unloading and working in the meat department. I've always wanted to be a police officer as a kid so if rugby doesn't work out there's a pretty high chance that I'd go that way with my career.
CW: We finish with a rugby question. Just who is your favorite player and what has been your favorite rugby memory to date?
KD: I have a few but the one I always watch is Sam Underhill. He is always interesting to watch with his hard work and he is always electric with his big hits and line breaks. (Ed. Sam is an aggressive, young 22 year old flanker with Bath and England. Why doesn't this surprise us?) Memories?? Obviously, there's a bit of Kelton's heart back in N.Z.!
If you did not recognize Kelton before this introduction, keep an eye out for #7 at home games – he's a beaut; a man with a significant skill set and always the grafter. In the words of the Coach; "I think he is turning into one of the most effective back rows in the whole competition and it is a testament to the work that he puts into his craft."
Thank you for taking the time Kelton and all the best for the Christmas Season with many more favorite memories in the New Year!
---