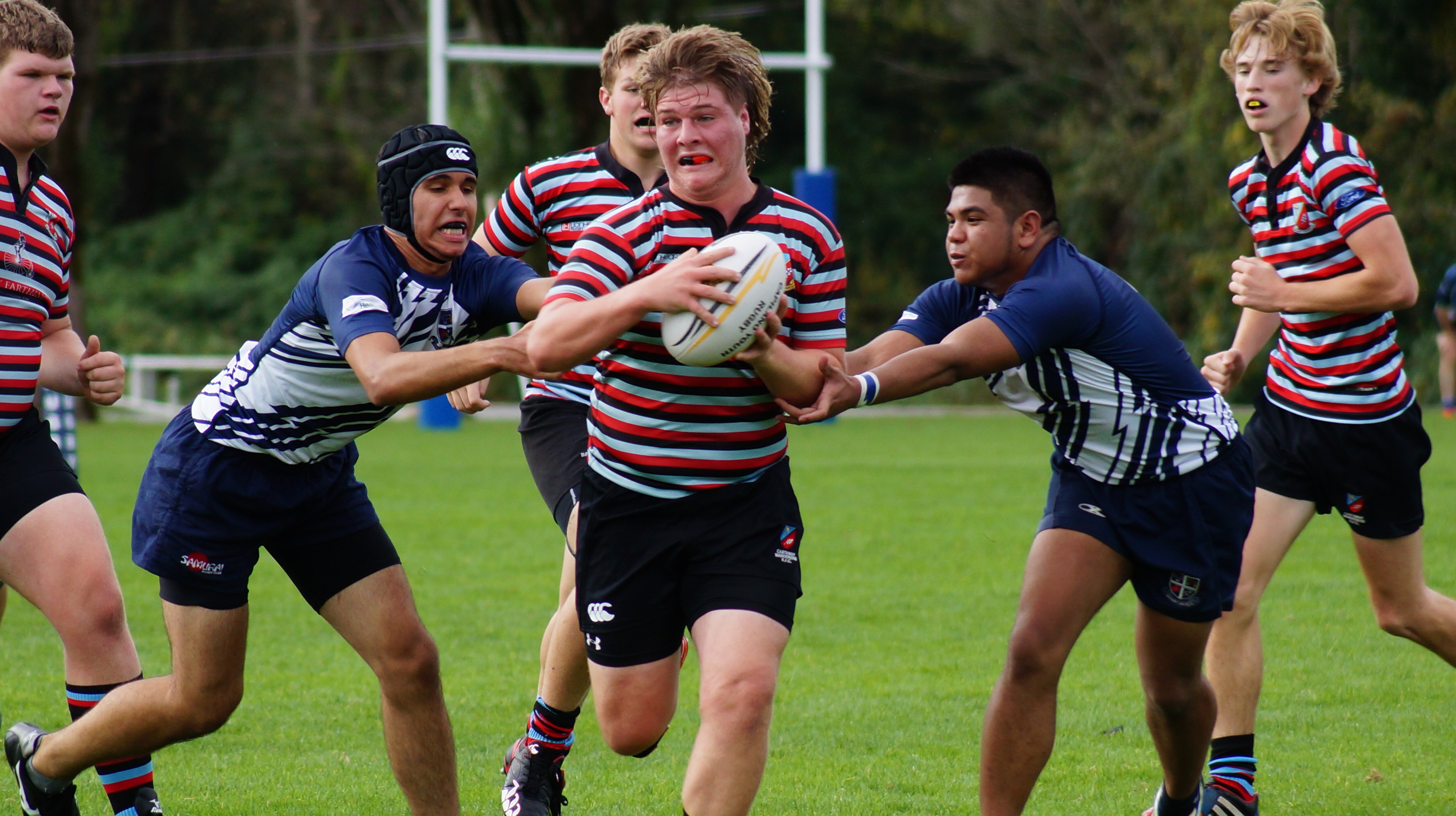 CW U.18 team ( otherwise know as "the future" ) took their show on the road to challenge the mighty Burnaby Lake RFC. As with every occasion that these two clubs meet, the game was played in the true spirit of the game. The CW-ians, hit by injuries and illness, had several personnel and positional changes to their starting lineup, and it was one of those changes who got them on the scoresheet first. Aiden Cole, playing in the unfamiliar second row position, scored the game's first try from close range following an impressive build up of phases by his teammates. Three more tries followed in the first half. Each score was hard fought for as the Burnaby Lakers finished everyone of their tackles. CW was able to cross for five more tries in the second half bringing their total to 59 points. Burnaby were not to be denied on their home track, and managed to cross for a well-orchestrated try on the final play of the game. Once again the coaches were able to accommodate playing time for all the players in the squad. Coach Roger was quick to comment: "The brand is improving, but there is still some work to be done. I'm looking forward to seeing these guys play at their full potential." The boys have next weekend off before hosting Bayside on Saturday October 18th at Windsor Park.
Boys U 16: The U16's have played three games so far this season, losing to Velox, 24 - 52 and 40 - 45. Last Sunday they played at Abbotsford however, we don't have a score to date. The boys next game is at Windsor Park on Sunday October 19th Vs Bayside RFC.
Boys U14; This team has played three games so far (Velox, Cowichan, Nanaimo), amassing a huge bucket of points however, they met a stern challenge at Cowichan when the score was 56 - 45 for Ceedub. The boys` next game is a half-time exhibition on Wednesday, 15th October, during the ARC games.
Girls U18; Our girls are two wins and one loss in their season to date. Last weekend they defeated Comox, 44 - 22. The girls are next on show at the interval of the ARC match on Wednesday, 15th October at Langford's Westhills Stadium (home of Rugby Canada).
---