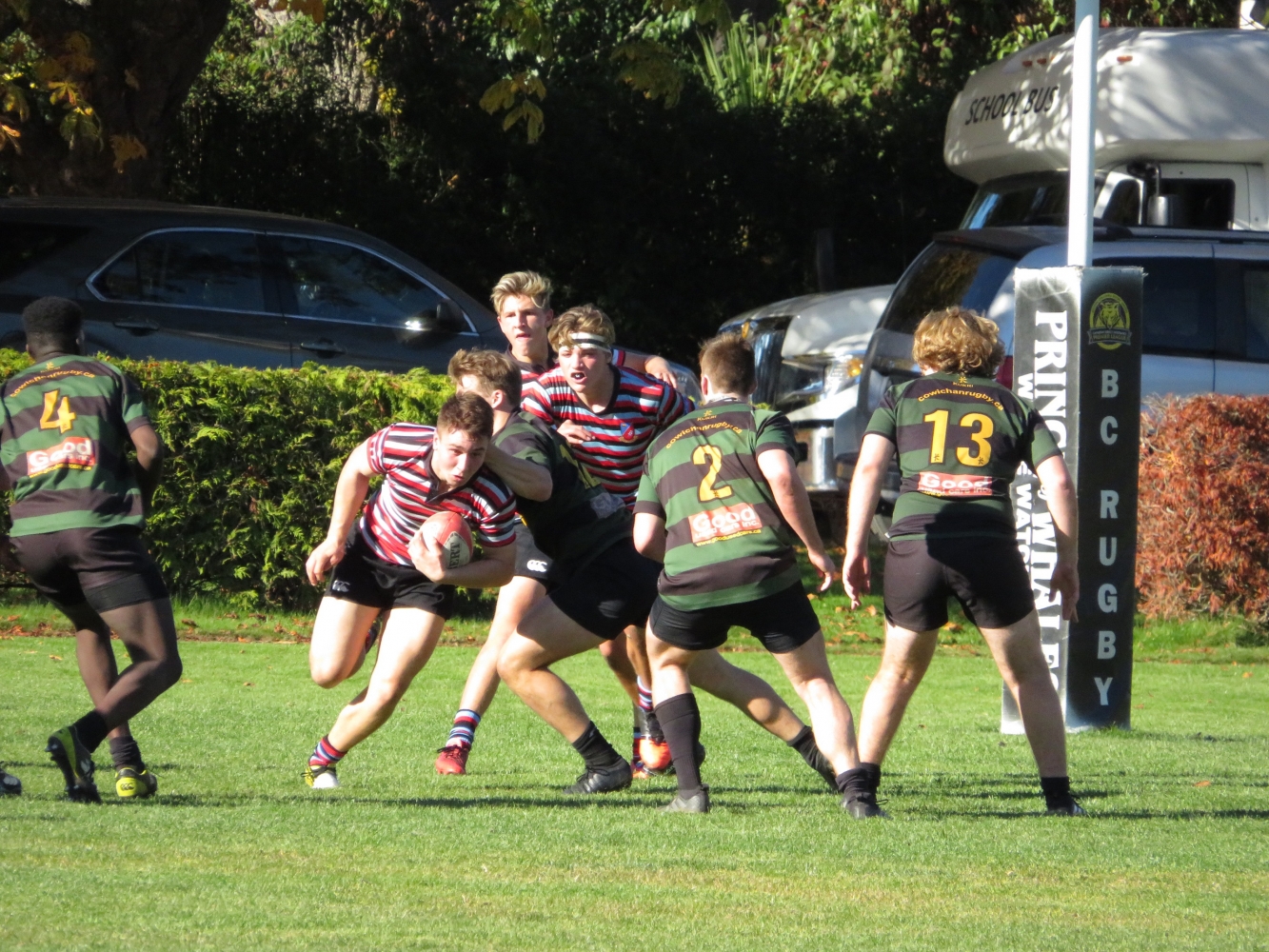 This is the only shot you will see of the U19 men today as their match Vs Westshore has been cancelled. Enjoy the day anyway!
NSWT 7's - Day #1 @ US stop for Round One of the Series.
Bouquets to Ghis Landry, first women to top 1000 points on the Series Curcuit! Canada had a good Day#1, defeating Fiji, Ireland and France in the final match where CW's Caroline Crossley went from goal line to goal line for the go-ahead try! The women play Russia ths morning, www.world.rugby
Local Results from Saturday
UVic Saxons d CW Men's Islanders; CW Premier Women d Nanaimo; UBCOB Rippers d CW Reserves Divvies; CW Men's Prems d UBCOB Ravens
Yesterday's blog mentioned the Ontario Universities Women's Final. Ufortunately, it did not go the way the CW backrow and their Queen's teammates would have wished, with Guelph winning 39 - 14 and their threepeat Championship. We bring the following clip of interest to nour readers about our "CW raised" Queens RFC captain,. Sophie De Goede.
---