Tricolour Goes International
---
---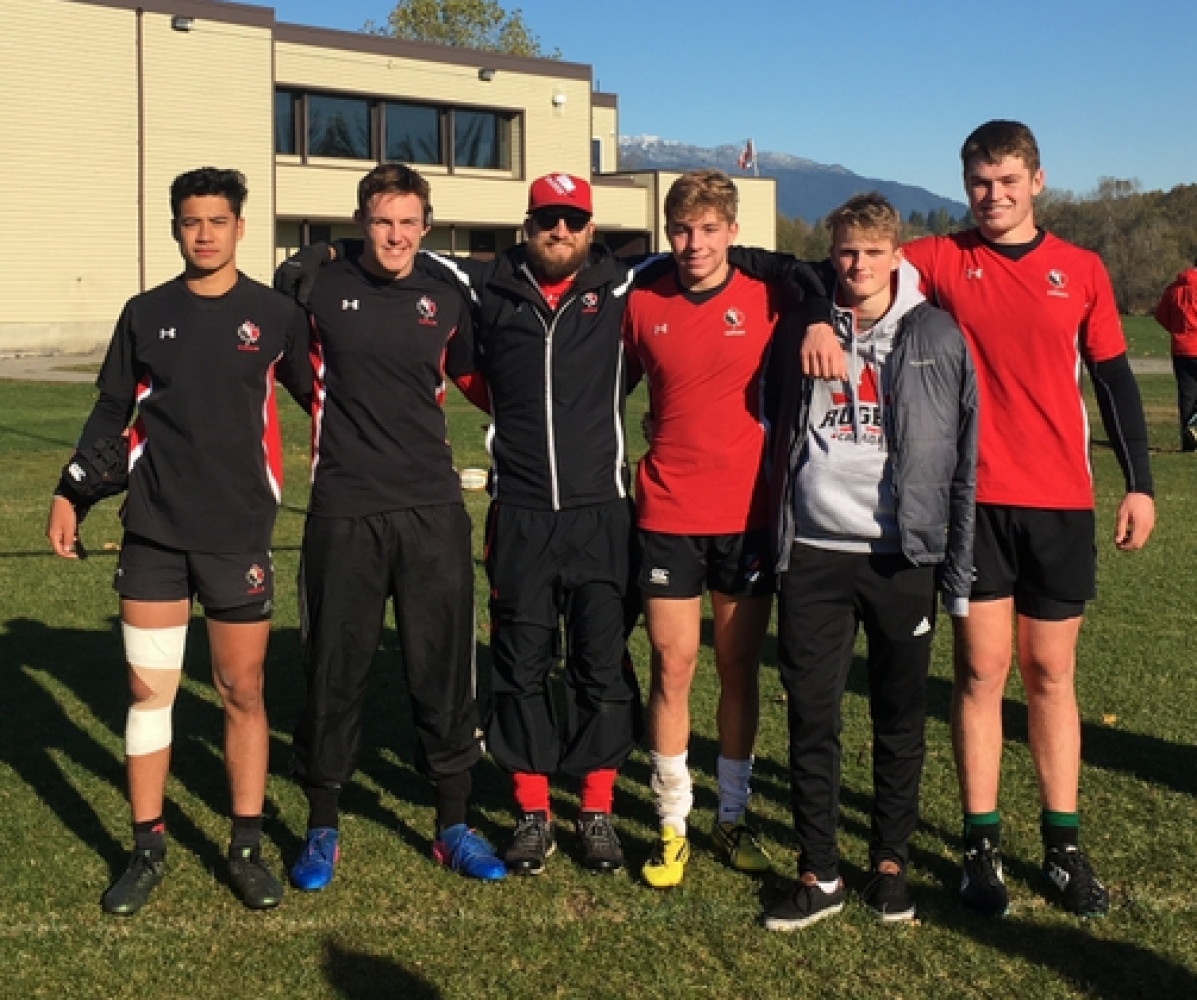 Earlier this week we brought news of Sammy, Lachie and Lucas, off to Ireland. Today it is with great pride that we congratulate, Lachlan Kratz (again), and Jarvis Dashkewytz who have been selected with the Canadian Men's U18 7's team for the upcoming Auckland Schools 7's tournament in New Zealand. Yet, we have more selections to announce!! We have celebrations for Nick Carson (Whites), Tom Abercrombie (Reds) and Jarvis Dashkewytz (Reds), (again) who have been selected to two Canadian Boy's teams to travel to Arizona at the end of the month to play a round-robin tournament against two American sides. This is a real testimony to CW Age Grade programs and their coaches.
COMMENT: Sincerest apologies to Hector Jardine, omitted in the text. Hector will be playing with the Reds. (Ed.)
As we note more and more International age grade competition, we would suggest that this can't do anything but help player development and ultimately (hopefully), greater successes at the senior level in the future. Jeb Sinclair (Meralomas) will coach the Whites on Team Defense and Scott Manning (CW) will coach the Reds on Team Attack. These two men will put their wits against each other at Windsor next week when Lomas visit CW.
On the local scene, our U18 Boys lead the VIRU League with an 8 – 0 record as their season winds down. Our Boy's U16, tied with a 5 – 1 record with Cowichan, travel to Herd Rd to play in the VIRU Final on Sunday at 1:00 p.m. Best of luck lads and coaches Doug and Dustin.
DUBAI SEVENS Canadian Women might have been disappointed with their fourth place finish in a tournament won by a flashy Australian side however, who would have predicted Russia and the U.S. to be in the final four? This tournament has proven that N.Z. Women are NOT invincible and this season there may be a new order. To the aforementioned we add Spain, France and Fiji. Canada's Men only managed a single win in Pool play, that Vs Uganda and they will face the U.S. in the Bowl Quarters tonight around 9:30 p.m. (local). View the match at; www.worldrugby.org
B.C. PREMIER. With CW men out of action this weekend, the players will watch all results with interest. When the round is all over on Saturday evening, there could well be just eleven points separating the top six teams! Let's prognosticate, UBC d. UBCOB (H); SEA (H) d. BLRFC; JBAA (H) d. UVic; CAPS (H) d. Lomas. Points are precious!
---