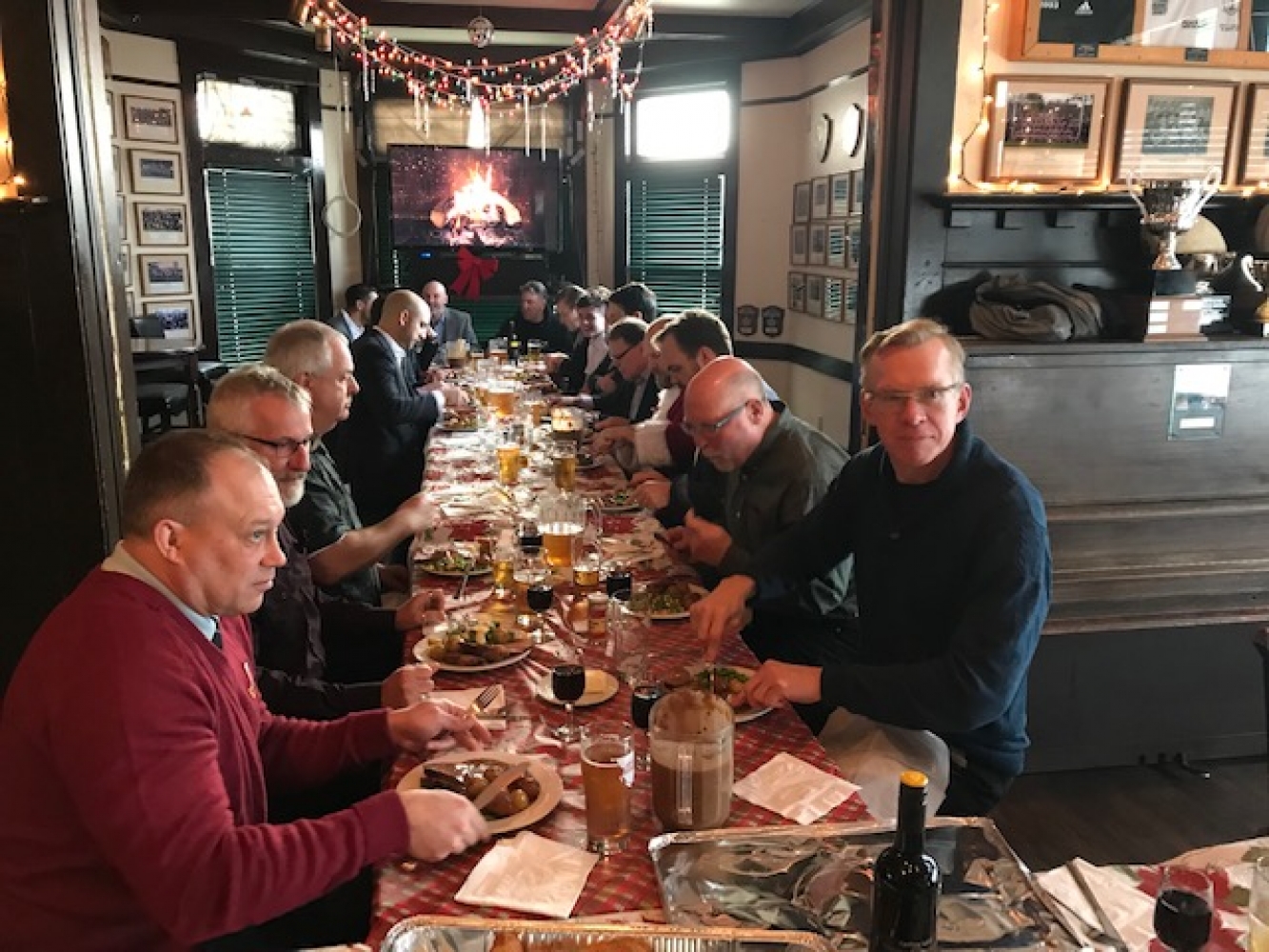 FRIDAY, 13th December – GUIDO'S ANNUAL CHRISTMAS LUNCHEON
12:00 noon; $35; @ The Temple; proceeds to CW.
Guido's annual gesture of giving back. He provides turkey and all the trimmings, along with libations for an opportunity for players from across the clubs to get together in the spirit of rugby. It is his generous way of saying "thank you" to his club. 'onya, Guido. Let Brent Johnston (250 217 9472) your intent and pay at the door. A must in your season's diary.
WEDNESDAY, 18th December – VICTORIA ROYALS HOCKEY NIGHT. SAVE ON ARENA.
The Royals are currently in third place. This fund-raiser is in its second year, last year raising a significant sum. It is an initiative of CW Premier Women's Lauren Sargent. Scrumsargent is a motivated, driving force once again. For tickets, contact Riley Ilnicki (250 893 5114) or Lauren Sargent (778 676 8885).
SATURDAY, February, 29th. - CW's ANNUAL FUN(D)RAISER DINNER. VICTORIA UNION CLUB.
This event is always a sellout and a must for anyone connected with our club. Book it in your calendar NOW! Go, Ceedub –BC U19 GIRLS CHAMPS and BC BOYS FINALISTS, this Saturday 5:30 at Westhills!
THE 'ICEMAN' COMETH………………. (to Utah)
CW offers our congratulations to Robbie 'The Iceman' Povey on the recent announcement of his contract signing with Utah Warriors for their coming season. We love the fact that Rob included CW in his publicity vitae but offer a reminder that "Wanderers" contains two "r's"!!
All jokes aside, perhaps it is no small measure of coincidence that the first time Robbie suited up for CW, two seasons back, was the first time the club had beaten UBC in some ages. I quote from the game report; "A tight head win by CW was the catalyst for the final heroics although, after some sloppy lineout play, UBC returned the favour but failed to clear. A clean Ngongo catch, hit up, lucky "knock back", Moor barely stopped and then the ruck. Povey signalled the hoist, Anton leapt to the sky and drove. Barkwill was wide with him and others raced to the breakdown. Two rucks and Barkwill was over. Povey converted from the sideline and bonus point victory. "
The following week, he repeated his "chip and catch" for a try, this time it was Dougie Fresh, rather than The Magician; "The hammer was kept down and The Iceman chipped from a ruck, Fraser showed his athleticism with the catch and it was suddenly, 8 – 7." Go, you good thing, Povey!
---