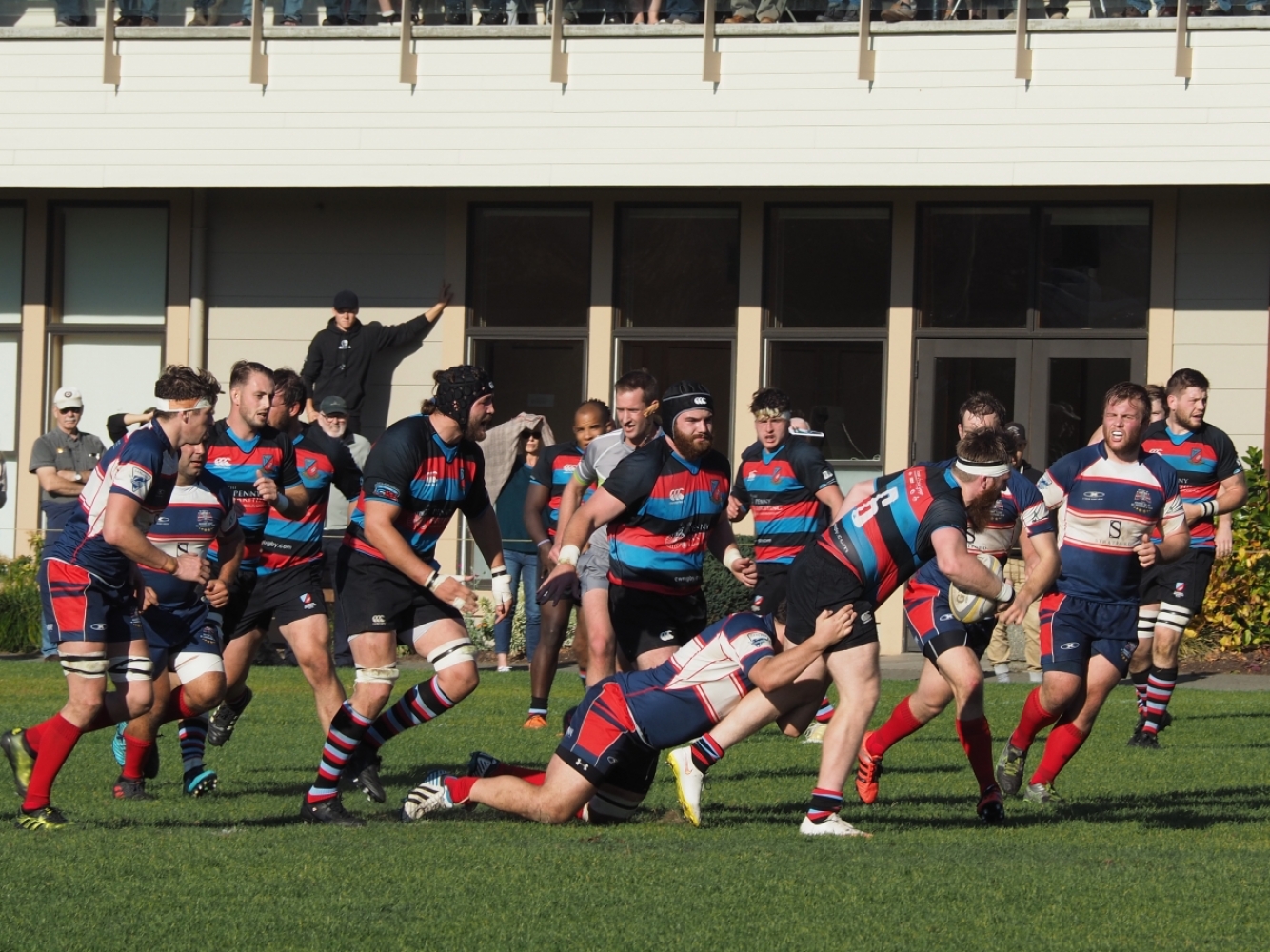 [With apologies to Albert Finney (RIP)!]
This coming Saturday the club will face major challenges with our three senior teams "on the road". The Premier Women (0 – 2 – 1), buoyed after their first competition points against UBC last weekend will face a very tough, unbeaten, League leading Capilanos (3 – 0 – 1), at Klahanie. Last Saturday CW led for long portions of their match, scoring six tries, with the forwards leading the way. Their effort will need to be replicated on Saturday. Rosie Lang, Sya Trafford and Ada Okonkwo stood out and these big guns were capably supported by Chanelle Challenger and Julia Folk. Although the final score was tied with UBC much confidence should have been gained. On the other hand, Caps managed a one point squeaker over Seattle, on the road. It will be interesting to see how the ladies handle their first road trip for the season.
FOOTNOTE: First the good news - a Home game; next the bad news - a Home game and the challenge will be no less - boo, no roadie! Info just received!!
The Senior Men will be crosstown at Jericho Beach. Back in October UBCOB Rippers (6 – 5), defeated CW (5 – 6) by a score of 43 – 31. As Runners-Up in the Reserve Comp last year, they will be looking for a brace on Saturday. The Premier League is becoming a horse-race between the top four teams to see which two will "sit out" a quarter final contest. On paper, CW (10 – 1) may have a slight edge over Ravens (8 – 3), with one of those wins, doubling up Old Boys, 38 – 19 in October at Windsor. The Ravens are renowned for being much tougher at home and Saturday will be a huge test for The Tricolours.
FREE!
BCRU Coaching Workshop.
[NO COST; NO REGISTRATION; ALL WELCOME!]
Tonight, 6:30 – 7:30 @ SMU (library classroom in main school house).
Topics: Training sessions using themes; coaching resources and co-coaching.
A further clinic will be held at Charron RC Centre, Langford on Mar., 13th, 6:30 – 7:30.
Vegas Invasion.
This weekend, CW will be well represented by a number of youth playing Sevens rugby for B.C. in Las Vegas. We congratulate the following; Marina Skakun (G U16); Luke Djurickovic (B U16); Alec Boegman (B U17); Max Nishima and Max Abercrombie ( B U18). In addition, congrats to Jorje Cook and Amelia Gordon who will be playing for the Celtic Barbarians out of Alberta. Players will take in the Men's Super Sevens commencing Friday for Canada when they take on Spain at 3:45 p.m. Best of luck to ALL.



BITS & PIECES
A lady's black, full length coat with a brooch was accidentally mistaken for a similar coat, adjacent on the coat rack at the Dinner last weekend. If the ladies in attendance could check their coats, that would be appreciated. Should you need to exchange your garment, contact;
2502179472.
---