They Came; They Conquered!
---
---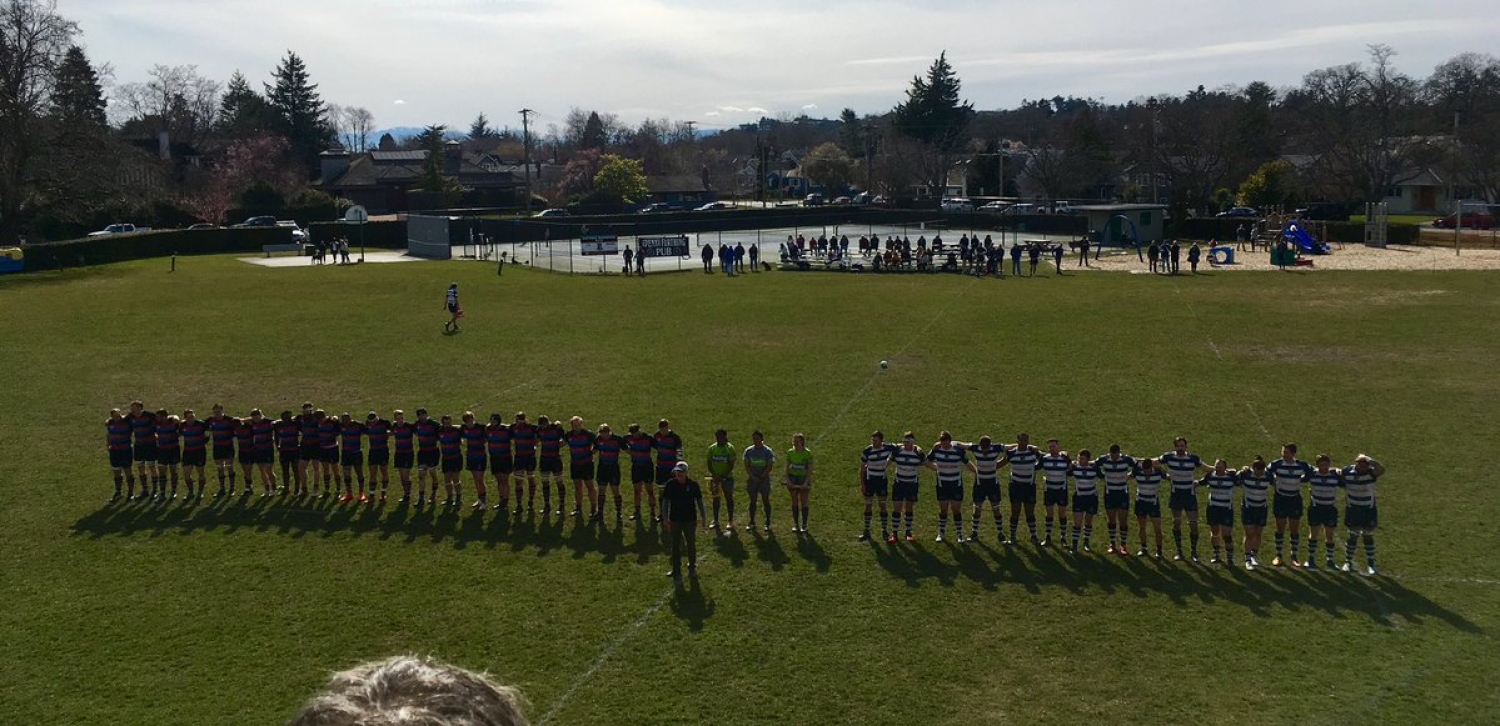 Tally Time!
It wasn't all disappointing news on Saturday, the CW Women Prems managed to defeat Burnaby, 39 – 17 for a promising start to the afternoon. The match was only two minutes old when CW broke from their own end and Bazian finished with opening points. Burnaby enjoyed territorial advantage for some forays however at the ten minute mark, Leavitt was the beneficiary after some forceful probes from the pack, 12 – 0. This was not the first we would see from Kelcey on this day as she had a fine match. Next in the parade was McKinnon, the big lock on the receiving end of a powerful build-up from Okonkwo and Lang, after fifteen minutes of play. CW was on a roll. Directly from the re-start quick hands transferred the ball again to Leavitt for her brace and 24 – 0 lead. On the scoreboard, one way traffic but in fact this was not totally the case as Burnaby actually held a territorial advantage and CW tries came from pressure and long breakouts following sure-handed transfers. Burnaby scored wide out, a deserved result, 24 – 5. CW was to complete the exclamation mark on the knell of the first half when Loucks scored after her forty metre romp, 29 -5.

The second stanza was rather different as The Faithful expected a continuation of the spree but with due credit to the Visitors, it was not to be. It bode well when Loucks crossed for her brace, akin to the first half, very early in and a 34 – 5 differential. The scoring then subsided for a period mostly due to resistant defensive efforts and some good continuity from Burnaby. CW's centre pairing of Adams and Leavitt continued to wreak havoc on attack and the hosts were the next to score when from a lineout, Lang made a hard yards break and fed Edwards-Challenger and a 39 – 5 lead. At this point the tenor changed with CW subbing liberally and twenty plus on the clock, Burnaby scored their second try following good build and a pacy breakout from (I think), one of the centres, 39 – 10. The remainder of the match ebbed to and fro, with Burnaby having a slight advantage. Following another significant series of attacks, they were awarded a penalty try to close out the scoring, 39 – 17. Unless it was for some aspect of deemed cynical play, perhaps a series of "off-sides", it was hard to fathom for there was no guarantee of the try being scored at this point in the pattern of play. With this exception, young referee Klatt, gave a well-adjudicated display.

This writer liked the hard play of Ada Okonkwo, Rosie Lang and the return of Jenn Appleby in the FRF. This fraternity gave the team a solid platform in the tight and loose from which to operate. The mobile play of the loosies, particularly Chanelle and Natasha was very visible. The link from Julia Folk to Brooke Bazian got their outside players on a strong foot to threaten almost with every touch and Sara Einarson at #15 had her nose in the attack whenever possible. In all, a good 'onya to the ladies. Next up is a roadie to Seattle where the Sarries always put up formidable resistance.


The Men's Reserves under the eye of Latoya Blackwood, took to the field under brilliant, sunny skies. This lady continues to be quite masterful in her match management. 'onya, Latoya!. Right from the kickoff Burnaby flexed their muscle with scintillating transfer and outside pace to burn and 'loosie' Chang, crossed for first blood. The haemorrhaging was to continue for the next eighty minutes! A CW penalty failed to find touch and sixty meters later, Laudisio crossed for the first of his hat-trick. There was a brief period of CW 'interest'; Kanty, Winsor and Horton being visible, only to end in a penalty and an alert tap saw Burnaby inter-change passes the length of the field ending in a textbook tally to Laudisio, again! From the re-start, CW erred again and another alert "tap" saw #10, Munck break out and feed his mate, #9 Smit for another fifty metre romp. Close to the half, Makaroff was rewarded after finally, an error-free build up, 24 – 7. The porous defense unfortunately could not manage to retain this differential and a final minute try (not sure of it was Dunne or Koorsten) brought the total to 29 – 7.

If spectators thought the first half was bad, the flood gates really opened in stanza two!! Suffice to say the devil's in the details and it is simply too ponderous and painful to recall. A couple of notes described "a marvelous exhibition of running and support"; "a perfectly executed crash ball"; "quick transfer to create the overlap"; and yes, for CW, "finally after four recycles Horton crashed over", this was at 53 – 14. Then there was "a solo breakout" and "a good long raid started by Gough and yet another BL score at thirty minutes and 63 – 14". Burnaby managed another final try from a sub, 70 – 14. It was not pretty for CW however the Visitors had put on a clinic, one spectator remarking "Top Six Premier comp". The Reserve Competition looks like a monumental final between Meralomas and Burnaby. The way these two sides are going it is almost impossible to imagine any other matching. For our boys, two matches remain, Nanaimo and Rowers, so two wins to round out the season would bring some measure of respect. In conclusion, for Burnaby, simply too many good efforts to highlight anyone and for The Divvies, Hard Hat to Angus Boyd-Porter, this diminutive man never gave up all day and displayed the heart his team-mates lacked, with the late going being a total capitulation.
Windsor was no place for the faint of heart, Saturday!
MAIN GAME
Two very primed and physical sides entered the arena and the start was preceded by a minute of silence in brother and sisterhood, for all Kiwis around the world. To the fray. It turned out to be everything expected with the exception of the score line going the wrong way! Burnaby was first to threaten with a half-break from winger Porter, CW responded with a rather unlucky chip from Pitsy to Adibe, only to be ankle-tapped desperately. CW drew first blood after a solid build-up of 7/8 retentions where Braddock was notable and the "miss" pass went wide to Kegode who jinked and jiggled, beating a trio of defenders, 7 - 0. It was Porter again who broke and BL retained with 2/3 rucks and Worden (#3?) was in, 7 – 5. From the re-start, it was soon to be some Hall (C.) "magic" with a 40m break. After the ruck it was a one pass to the Captain and Nate scored a "cracker", 12 – 5, according to Hoyle!

Burnaby was causing useful disruption at the set, earning their second penalty which enabled them to ask some questions. Off the back of a lineout and a broken tackle the hard run from MacLaine after Ryan's distribution, saw the match tied, 12 – 12. With the half drawing nigh, CW was given a 'yellow' for playing the ball on the ground, deemed 'cynical'. This was arguably, against the grain and the probable TSN Turning Point, with both contestants playing 'on the edge' to this stage. So with a man advantage and scrum adjustment to be made, a hefty Burnaby shunt enabled a good scrum drive with Vikilani being the beneficiary for the 'go-ahead', 19 – 12 at the interval.

The second stanza started with CW ramping the tempo, an Adibe break, quick rucked possession and a perfectly timed "crash ball" from Stewart to Sponarski, evened it up again, 19 – 19. Burnaby cleverly exploited the man advantage with sound handling and MacLaine breaking another tackle for his brace to end the perp's sentence and to add insult to injury he also booted a good conversion, 26 – 19. CW was good value with their response after a number of substitutions had occurred, with Schellie on for Pits, Woolridge for Braddock, Suddsy, Bradley on the flank, Owen on for JoMo, Fawcett and Ilnicki, clearing the bench, it was all a little like 'Dad's Army', these followed a first-half replacement of one of CW's finest warriors, Finnemore, on a rare departure. CW was awarded a penalty, backing themselves, Hall found touch. Then followed a well-drilled lineout skill with Herron on a truck and trailer through the middle and over to tie it again, 26 – 26. Fergus Hall was next to remind many of us of his former self, with a forty meter break, followed by a thrilling series of plays and that is all that could be recorded, so many, so quick, leading to another penalty for the home team and a replay of the last, when from a lineout Sawyer found himself at the back of the driving maul and over for the lead and his brace, 33 – 26.

Unfortunately, for The Tricolor that was "all she wrote". Burnaby had also found need to liberally substitute from their talented Reserves bench. From a penalty, they earned a scrum and once again it was the Smith, MacLaine connection that gained the yards and when the subsequent ruck was won quickly, a classic scrum half dummy from the base and dive over, notched yet another equaliser, 33 – 33. Perhaps on this day, this may have been the most equitable ending however we play to determine the thrill of victory and so it came to pass. CW managed attack and got to the visitors 22 only to be penalised for not releasing. With the intensity ramping up and time ticking down, Burnaby edged their way downfield with the aid of a couple of penalties and missed-touch kicks by the hosts. From broken play, with Fergus Hall being attended to by a trainer, MacLaine, once again, gave it his all and almost broke the tackle. When going to ground he alertly fed the fast-flying Reserve try-machine, Koorsten and there was no stopping him on the overlap and the jubilation of the Burnaby players, 40 - 33.

Players dropped to the deck after this monumental battle. On behalf of the spectators, thanks for a great game. It is hard to mention one player and omit another but with sixteen points, predicted threat, Neil MacLaine must be mentioned as M-o-M in my books. Mike O'Toole played a good Captain's game as did his counterpart, Stewart, leading their sides in the thick of it and trying to positively construct in the thin! The other name deserving of highlighting imo is Nick Watkins at #9 – a great half-back's game. For CW I thought Bradley and Herron were super warriors, Dobravsky was awarded the players'' Hard Hat, Big Chiz with visible facial strain, gave it his all despite his ailments. In the backs, the Hall boys both had a very good day. Mathematically, there is still much that could happen in the Premier League but chances of ending #1 or #2 appear slim for CW. That being said, it is essential that both wins and preferably, bonus point wins are essential in the remaining two games over Nanaimo and Rowers, both at home.
P.S. Great match pics from Wendy Norman @
"PHOTOS"
---