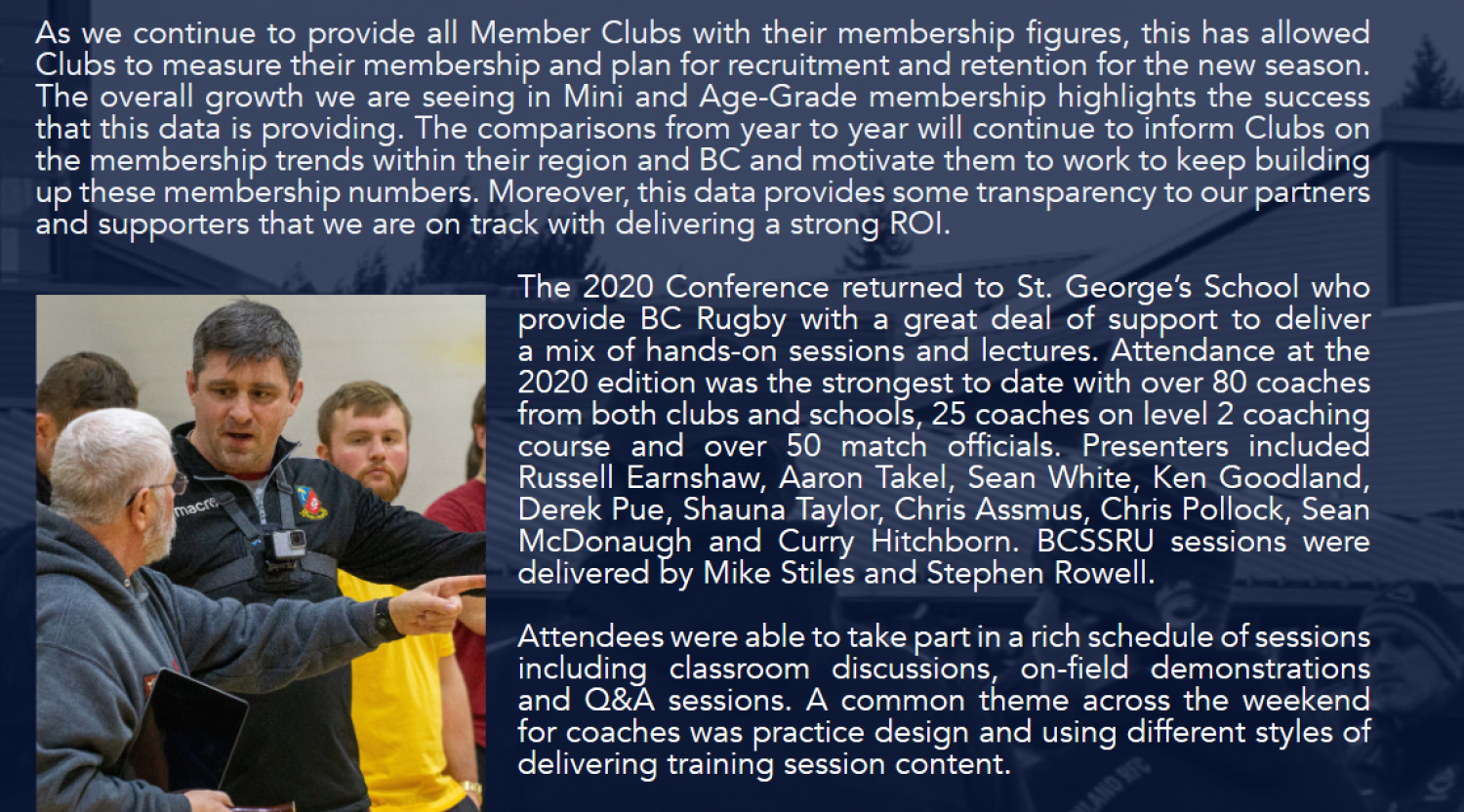 We noted the BCRU Annual Report release last week and it is with pleasure we share a few CW related items in same. Firstly, results from 2019-20 Competition results. We congratulate, once again, the CW players, coaches and parents of the players on their U19 achievements.
Not to live in the past however we also congratulate CW's Bob Strachan, who has taken on the role of Treasurer for a third time, equalling the service of a fellow CW predecessor, Tony Watson, who also served for three terms on the Board. We add to this the fact that CW's Past-President, Matt Gordon has been added to the Board. We wish Matt well in his new role of service to BC rugby.
Finally, another feather in Sophie's De Goede's cap after Sarries took out an undefeated Loughborough side. Sophie had a try, numerous lineout steals and was a terrier on the turf, winning a considerable amount of ruck ball due to her massive work rate. Sarries opening match of the New Year against Harlequins has been postponed due to a Quins positive Covid testing. The standard of play in the English Women's Premier League is first class and the rugby is very entertaining. 'onya, Soph!
As a postscript, there are murmurs around the club about some exciting new announcement that is upcoming from the Board for the New Year. Stay tuned.
HAPPY AND SAFE AND BETTER NEW YEAR TO ALL. HOPEFULLY, WITH A RETURN TO RUGBY
---