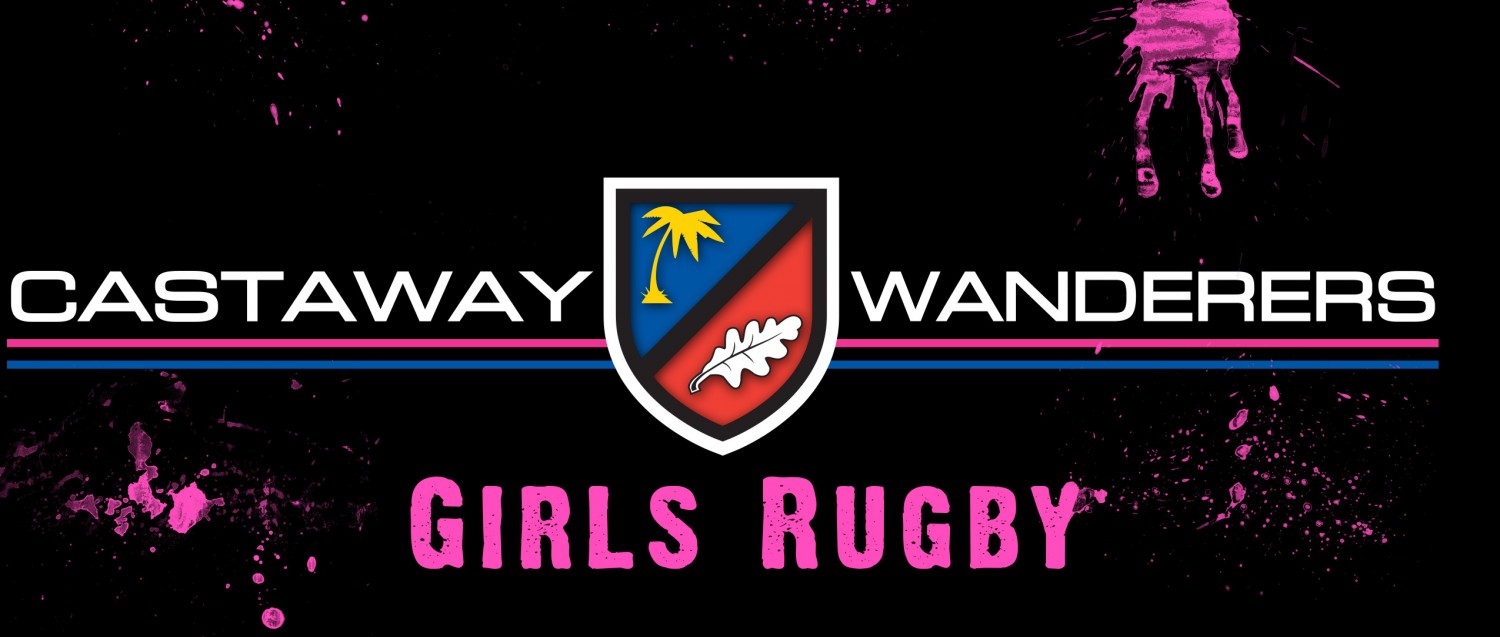 Competing in the BC Premiership finals for women's rugby is new to Castaway Wanderers, but the tradition of quality rugby on Vancouver Island is not.
"When we (re)started the senior women's rugby program in 2015, we had to draw on all our strengths. We knew we had to have a feeder program, we knew we had to fundraise, we knew that both coaching and management were critical, we knew that some out of town players would need help finding apartments or work, we knew we needed good kit! We had all these things in place before we pulled the trigger and said 'go'. The biggest thing though, by far, was the people with the passion to make it happen. People like David Crossley, our head of women's rugby has really been the instigator of all this re-birth of women's rugby at CW," says President, Don Swainson.
Female rugby at the Castaway Wanderer's rugby club began back in 1993 with a women's team established as a continuance of a club team at the University of Victoria. This team ran for approximately two years before it folded. Well known graduates of this team include Jen Ross who went onto represent Canada and was a multiple recipient of the RC Female Coach of the Year award.
Female development resurfaced in the 2011/2012 season with the start of a girl's youth program supporting girls only development format for girls ranging from the U10 to U18 age grades. With an initial group of twelve girls, the program has now grown to over sixty girls from U10 to U18 age grades. CW has been a leader in girl's rugby development in the Victoria area and has been very active in developing dedicated girl's programs at the club and high school level.
Unique to the girl's development at the club level in the province, we are now creating bridging strategies to introduce our younger girls (U10-U12) to an all girl's format and ensure a good transition from the integrated minis programs to all-girls format in our U14 and U16-U18 groups. Many of the younger girls now train with our older girls to keep them challenged and to work in an all-girls' environment. This has resulted in solid player retention at the U12 age grade and establishing a true pathway for female athletes within the club.
In addition, our program works closely with local coaches and Rugby Canada to provide top-notch instruction to the athletes. Since the program's inception, we have regular training sessions with both the NSW 7's centralized athletes and local club players from UVIC and CW.
The CW U18 girls program has seen recent success in the Provincial U18 division where it has competed in the provincial final against Abbotsford for last two years.
Just as important as on field results, the CW girls program has developed athletes for Regional (Island and Lower Island) and BC Provincial representative teams from U15 to U18 divisions. In addition, some of their senior age grade athletes have been selected for the National U18 15's team and CW has produced its first Senior Cap on the NSW 7's team. Many of our graduates are now playing senior women and University level rugby.
After its fourth year the female program at CW launched a senior women's program for the 2015/16 season. A team was assembled with local and out of province players, UVIC students and players new to the game. Through the coaching leadership of Head Coach – Jess Dovanne (former NSWT 7's and 15's player) and assistant, Julien Canet – this team has challenged many of the established women's premier teams and finished a very respectable second place overall.
Accolades and awards:
2015 recipients of Rugby Canada Awards for Female Coach of the Year (Anna Wray) and Best Young Female Player (Caroline Crossley)
National U18 selections for Sophie DeGoede, and Shaye Tudor
Numerous selections for BC U16 and U18 teams and for regional Tide (lower island) age grade teams
Eight players selected for BC Elite 7's program – U16-U18
CW women's players (up to 9 players) on National team long list
Key Players:
CW senior women – NSWT15's players – Brittany Waters, Julianne Zussman, Katie McNally, Jess Nielsen
New young talented players: Marlene Nedved, Gabby Senft, Julia Folk, Kara Galbraith, Lauren Sargent, Alya Govorchin and Sya Tafford.
CW youth players:

NSW7's centralized player (U20 Canada, Dubai7's, Maple Leaf) – Caroline Crossley
National U18 players – Sophie DeGoede, Shaye Tudor (captain)
BCE7's players

U16- Kelsey White, Amelia Gordon, Payton Cochrane
U18 – Camille Irvine, Shaye Tudor, Sophie DeGoede, Sophie Kennedy
On the verge of playing in its first B.C. Premier Final in two decades, CW seems to have their program on firm footing for the future. We will bring you a few pre-game perceptions in tomorrow's blog.
---