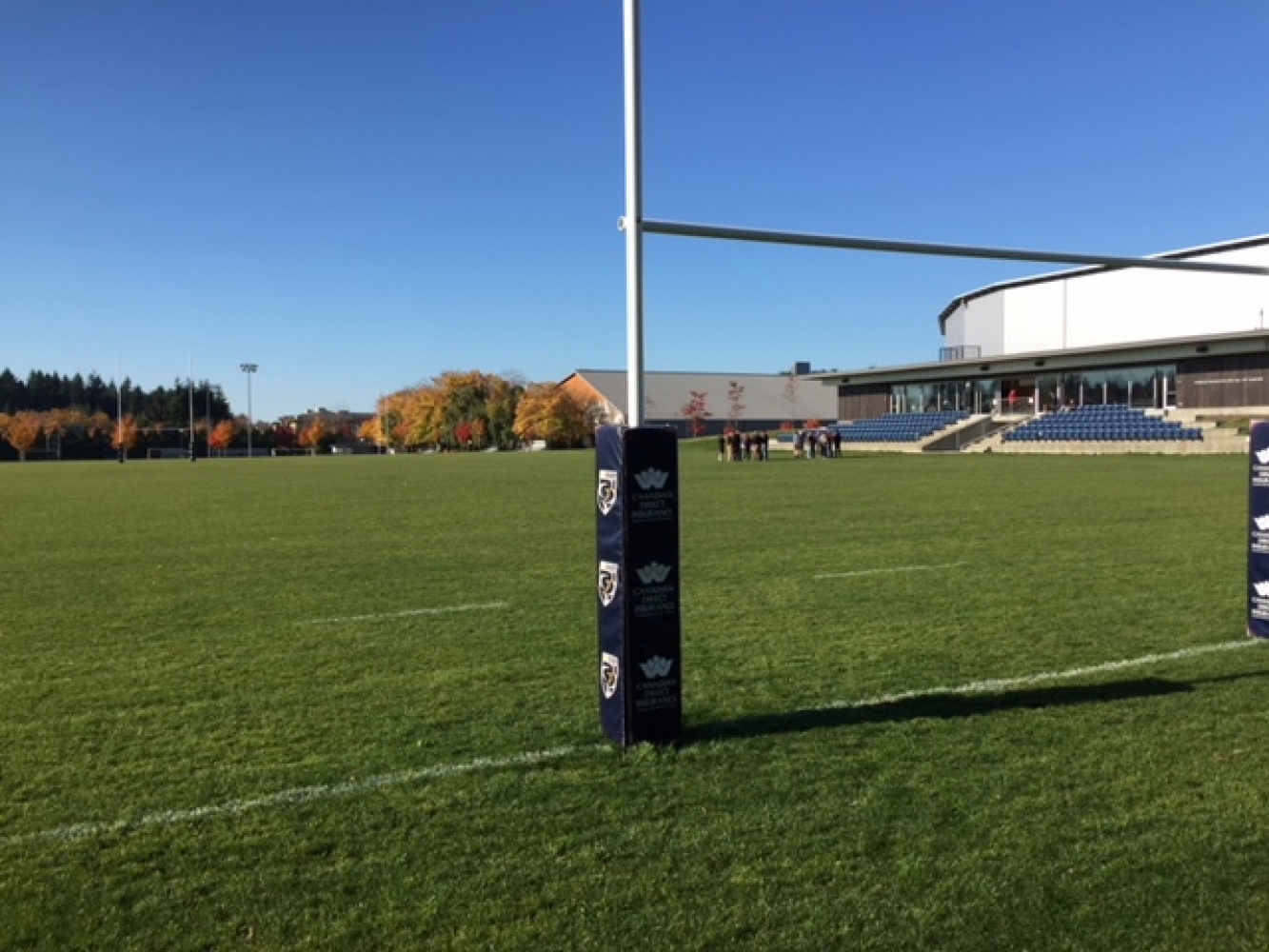 Pristine grounds of UBC await action!
Today's blog brings a quick catch-up of game reports from Saturday last at UBC. "The Reserves really lost touch with the game in the second stanza, simply being unable to match the pace of execution of the Braves and their own attack was ponderous and predictable. Set play from the lineout was a glaring difference between the sides. It was good to see the return of Vataiki, who notched a brace of tries. Flanker, Kelton Dawe once again had a stand-out game and earned the Hard Hat. This group is talented enough yet must be more cohesive and force their own imprint on a match, rather than trying to match the opposition. This being said, the score line was a fair indicator."
The Sage's Premier notes open with; "Lineouts and scrums lost, kicks failing to find touch, red hot play by the TBirds and a red card to CW were just a few of the of the factors that made it a tough day at the office. Theo Sauder, once again, proved to be a thorn in CW's side. UBC set a new playing standard when they repeated as Premier Champs last season and after a couple of early season setbacks, look to be the team to beat as they seek a "threepeat". Other clubs are striving to meet their bench-mark this season but this clearly is a goal yet to be achieved by CW who will no doubt take away a new drive to improve and learn from this experience. The bus ride home was appropriately reflective, interjected by a few rookie poems and songs. Coach Manning talked at length with the players post-match and tonight's practise in preparation for the Vikes will tell just what was absorbed by the players." Thanks to the Sage.
Ed. There has been not much on the player air-waves this week, be it disappointment, embarrassment or whatever, it will be starting from scratch to rebuild to the stage the team was at pre-UBC. Well done, UBC, obviously on fire, clearly one of the teams to beat. The League looked to be "much closer" after last Saturday's results. James Bay, down 10 – 9, limited time, a tap penalty was unthinkingly taken instead of the easy three points on offer and a pack playing with confidence. From all reports a close game and a real chance to end the Raven undefeated string. We applaud the Nanaimo Hornets on their first win over a visiting Caps, fully loaded – great job. Westshore pushed a strong Seattle selection to earn a bonus point and Lomas obviously gave Burnaby a good match, holding them to a respectable differential. I suspect the Sage is correct with his thoughts about Saturday's debacle not re-occurring. Time will tell.
---