The Boys are Happy or What???
---
---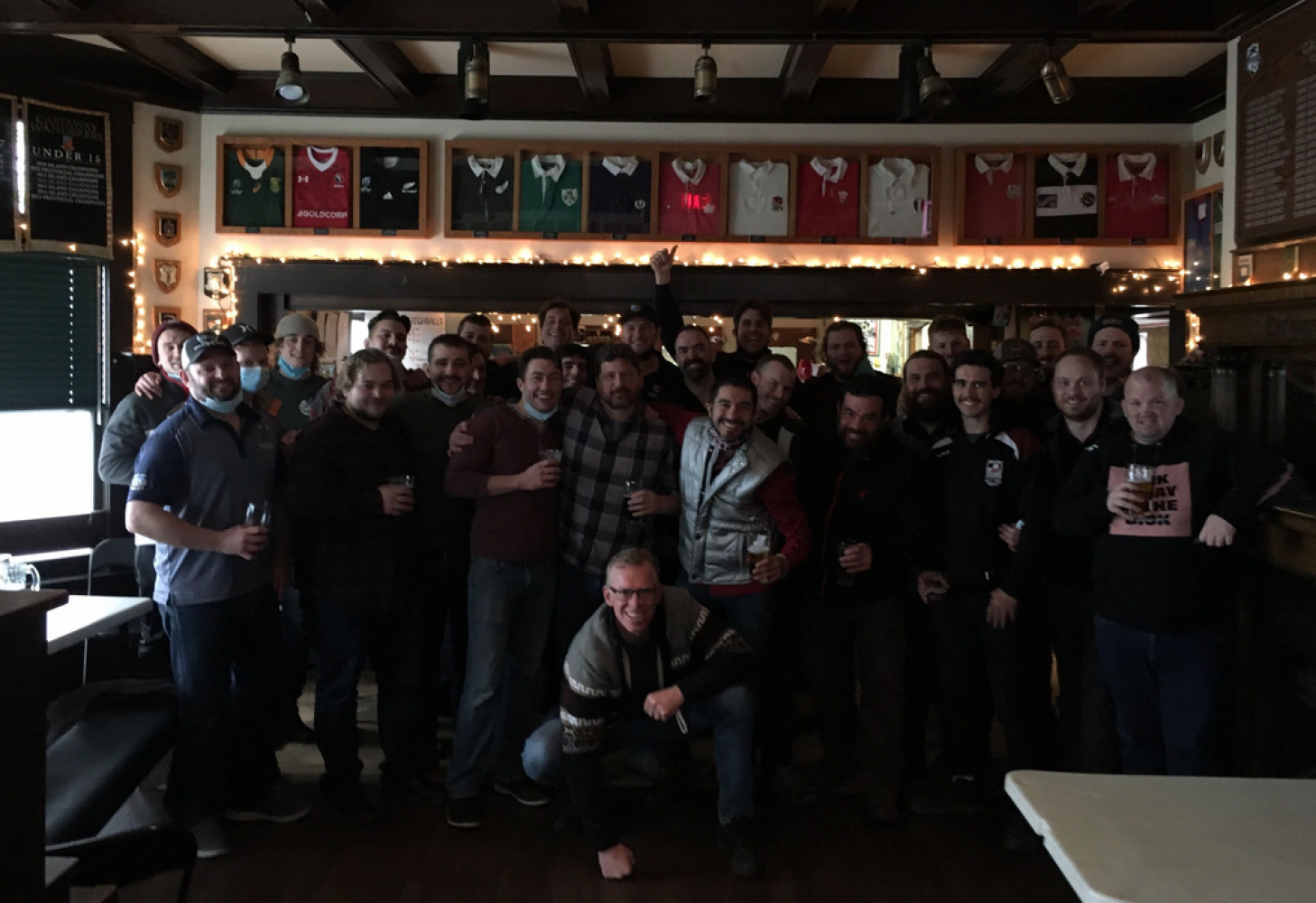 Oh, and there was rugby too!!!
Yesterday, the CW Islanders Third Div. sought to keep their perfect record intact when they took on the Comox Kickers. That is one heck of a trip, so good show Comox for mustering sixteen players to make the game. CW had 27 guys dressed for this one, so a number raised their hand to get their minutes, playing with the Comox boys and rugby was the winner.
It was a rugby day – overcast, Scotch mist and Oak Bay wind, the real stuff, not just blustery hot air! It was a physical encounter from the get-go, well handled by referee, Claude – 'onya, mate! The early going featured some useful athletes in the Visitors backline and CW's Barker, in only his second outing, getting very involved. No one side had the upper hand as the affair ebbed back and forth. CW opened the scoring and Comox responded with a penalty and a try of their own to hit the front. It took an injection of U19's to re-light the Tricolour fire, namely, Liam Poulton, Marshall Stove, McCallum and Hamburg in the FRF, bookmarking young Cam Hayward for an average age of 18 years! That combination augers well for the future.
Points were exchanged and with twenty on the clock, Comox were ahead by a singleton and then the fun really began! CW scored a brace, however, Comox responded with a lineout ploy to bring the final, to 36 – 27 for the Hosts. The brace was scored by evergreen and Captain, Clay Daume, fending off a tackler or two and dancing down the sideline, then Economou sealed the deal. Sounds terrific stuff. Thanks to a couple of contributors for these game notes. The Islanders now have a one-week spell and then they face UVic Saxons, out for revenge. Prems and Divvies out to Westshore next Saturday.
---