The Bigs K.O. Saturday for CW
---
---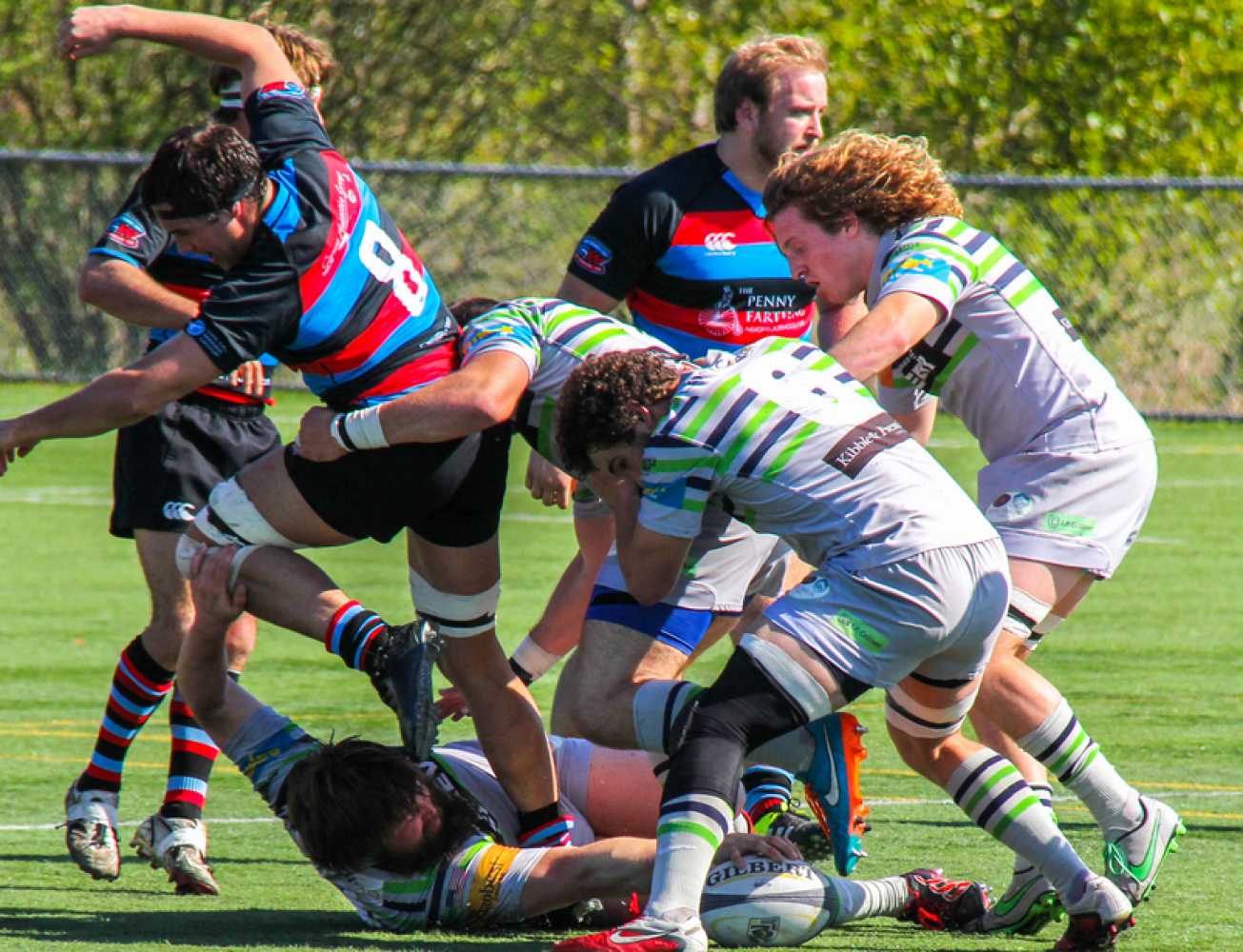 CW Men take their Premier and Reserve teams on the road to challenge Seattle at Magnussen Park tomorrow. By some quirk of scheduling, CW has drawn away games in succession to the Sarries, perhaps a mistake but one which costs CW some added $$ despite players paying for overnight accommodation! Enough said. Both Seattle and CW have one selected player to their respective NSMT's for the upcoming ARC Championships which start in Victoria next Saturday when Canada takes on Chile. Ray Barkwill is in the Canadian squad but there is some doubt as Raymondo is under a "red "(two-match), following a post-game citing, pre-season, Vs JBAA.
CW has had a good seasonal break with continued indoor sessions attracting solid numbers. The Premier side has Braddock, Thornber and Sponarski as FRF; Polson & Turner locking; loosies, Dala, Ilnicki (C.) and Stewart; Dalsin and Styles are the halves; Dobravsky and Fraser pair in the centers and the back three are Hutton, Ngongo and the versatile Schellie @ #15. This selection looks solid and will push The Sarries, a well-organized side who will be a high hurdle at home.
This will be a great opportunity for The Reserves (new BCRU lexicon), to open their account after a mixed fall season. They have selected a good combo, given this being a 'roadie'. Setting the table with a W would be a good boost for their team-mates. Nice to see big Jim Newman in the mix. Jim, along with Lachie Kratz have been selected in the Canadian long-list U18 for the April Tour to Europe for the U18 Championships. CW's Shane Muldrew will manage the team. Congrats, all. Good luck on The Mullet Tour, boys.
Putin's on board!
Other Ceedub action occurs on Sunday when minis and junior girls resume at the Park.


Put Yourself in this Picture. Win a KING-SIZED fishing charter out of Victoria.
The Annual CW Dinner is rapidly drawing nigh. Last year we had Annabel Keogh, newly appointed CEO of the BCRU and she did not disappoint. This year we have gone for the ridiculous. We are giving our readers an opportunity to take a stab as to who the star may be?
Clue #1 – This person won the Lower Island All Schools high jump in junior high.
You can get your tickets
HERE
, join friends in a table of eight or ten or rest assured to be copacetically placed to meet new friends as a couple or singleton.
---