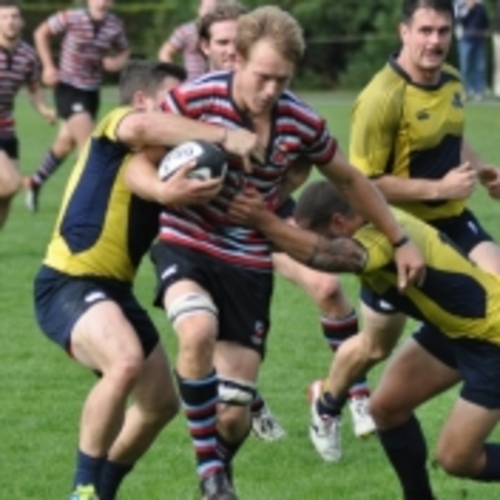 A case of "all tied up and nowhere to go"
UVic visited Windsor Park yesterday and gave a clinic to the Hosts, winning the curtain-raiser
53 - 0 and taking the main game 45 - 10.
"Scores perhaps did not accurately reflect the extended periods of possession by CW. Unfortunately, The Ones could not capitalize on ANY possessions or dominant set piece work. In both games, UVic was super quick to capitalize on any turnover ball and direct a wide attack to outflank, outspeed and outreact any counter defence.
The Prems did score twice but simply were not sharp enough to shut down the well-drilled Vikes. Prems should have taken something positive out of their set piece work as well. Overall, a gritty effort from many who "stepped up", giving players a chance to back their fancies at the respective levels. Results at this stage appear that we will look forward to gradual "returns" of stalwarts." ......As noted in other stories, the availability of "names" will not be guaranteed this season with heavy commitments at higher ranks.
Is that a Jab Sinclair look-alike or what?
---