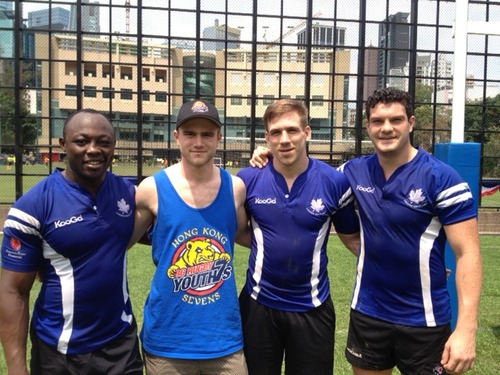 Rugby Canada's Senior Mens Team opens pool play in Hong Kong this weekend. The men play, Hong Kong, Spain and Fiji. The SMT are joined by BC Youth U17's in a minor version of The BIGS. This will be another lead up to RWC Mens 7's to be hosted by Moscow in June. CW offers the club's best wishes to ALL players and we are particularly proud of Captain, Nanyak Dala, Ciaran Hearn, Chauncey O'Toole and Evan Cambridge. 'onyouse, guys!
LATE-BREAKING: BC U17's WIN HONG KONG TOURNEY - CW's Evan Cambridge scored a brace in the Final......'onya, Super Kid!
CONGRATULATIONS TO CANADA'S WOMEN - UNDEFEATED WINNERS ALSO....GREAT STUFF.
---