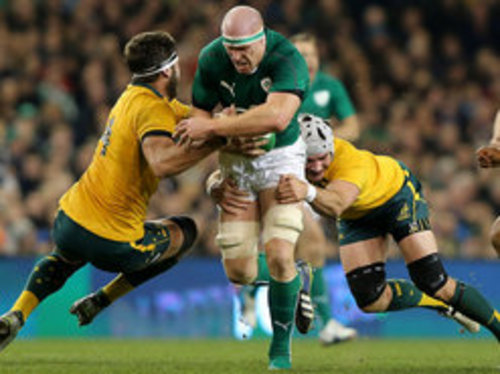 CW U18's moved on to the V.I.R.U. Final with Home Field advantage next Sunday, after defeating cross town rivals, Velox. Although the final score was a little lop-sided, Coach Robinson reports it was a good tussle and Velox showed to be a much more difficult hurdle than an earlier contest. Good 'onya, U18's and the best of luck. The Final will take place at Windsor, next Sunday at 2:30 p.m. and the opposition will be the Comox Kickers.
DOES IT SURPRISE US? From Georgia where the U.S.A. recorded the first "Americas" victory in Georgia with a 25 - 23 win. We reported the solid game from The Eagles against The Maori and now they have proved that no fluke and will, no doubt, move up in the world rankings. Try count was three to two for the U.S. with speedster winger, Wyles and huge, pacy prop, Wallace dotting down.
TONGA AT IT AGAIN! From France, where a major scuffle broke out when Tonga lost 18 - 38 to a lack-lustre host. Two red cards were issued. One report comments that (it was); "....a healthy level of passion from the Pacific Islanders" and it occured when they already had a player off the field in the sin bin for "an unacceptable elbow"! Guess one just wears the armour when up against the Tongans.
OLD SCHOOL DISCIPLINE. The Australian Wallabies squad takes it on the chin with "match penalties" being handed out to six players who went over the acceptable "limit" quaffing a few too many after a night out, pre-match, in Ireland. The players will be inelligible for selection for this weekend's match against Wales. Although the Wallabies broke out of a major slump with a quality win, this "aftermath" puts another cloud over their heads as Australian rugby battles desparately to get the train back on the track.
---