Schelly Lookalike – Russian Version Opens RWC Scoring!!
---
---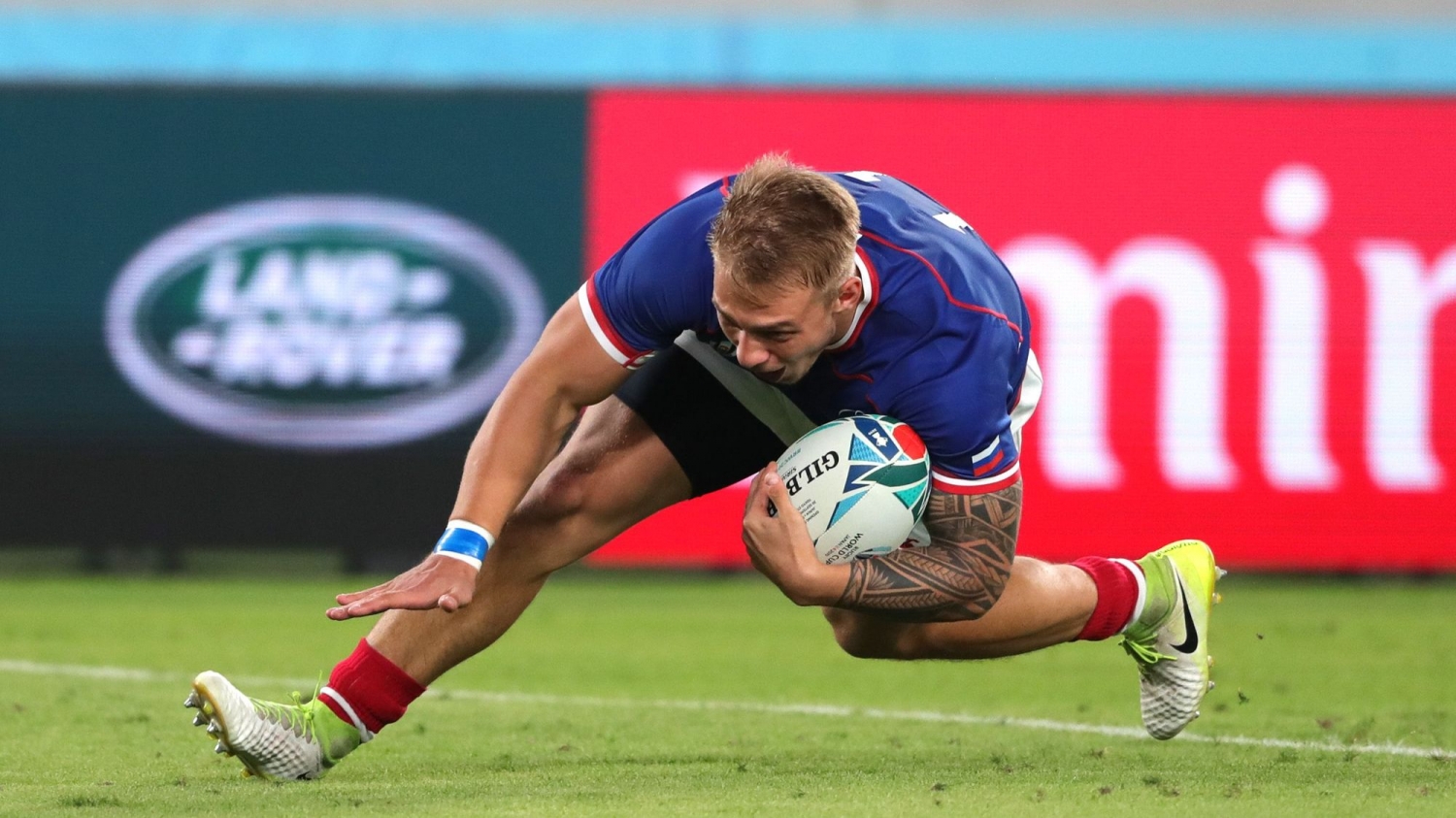 The better team won the opener, mind you, not with any great élan! Was fascinated by the close resemblance to Schelly of #11, not only in appearance but with his play – popping up everywhere, trying to make something happen and tackling surely. It was a pity that one two occasions "his man" scored two tries as he had to mark the inside man with his winger being on the overlap. Anyway, Russia put up a good show – tactical and individual kills being a deficit. The highly touted hosts have much to do if they wish to make the next round.
On the local scene our Men's Reserves travel to Port with a strong selection, possibly one of the strongest to have departed from The Temple in some time. We have become fairly used to the score differential being n Port's favour, so hopefully, tomorrow this habit can be reversed! Coach Manning is big on The Divvies this season after their two good efforts and has his eye on possible "promotion" for a couple of the boys. The pack, led by the return of Makaroff and the hot form of Brandon 'The Queen' Gerhardt is solid. Horton gets more time in the front row, a necessary ingredient with his development. Big unit, Montgomery gets a start with Ilnicki in the lock position and Humphries moves to his strength at #8. At hook, we see Dave Mallard a tough customer who impressed against a very good Westshore FRF group last week. The backs are strong and if their defence picks up to their form in game #1, they will be difficult to score against. Captain Winser has been providing a steady hand to date. This week we note Lucas De Vries gets the start and CW looks for big things from this young man who we first met as a mini player with The Hornets, years ago. Also a newcomer, Devillers, a man who has played all of his rugby in France, will wear the #10 jersey, with a noted absence by Kanty. There is plenty of pace and excitement for the attack from this group, so we'll await the outcome with interest. The bench is also strong with the likes of the experienced Sam Stephenson, coming back from a hand injury and Kapi, looking to repeat his first match heroics against UVic! Finally, there is another 'newbie', Coward, who has just signed up this week. He has good pedigree, so we'll see how well it plays out with his new club. Go, Divvies. Heaps of room on the bus for any Alickadoos. A great trip, solid match, great post-match guaranteed. Give my regards to Jas!
---