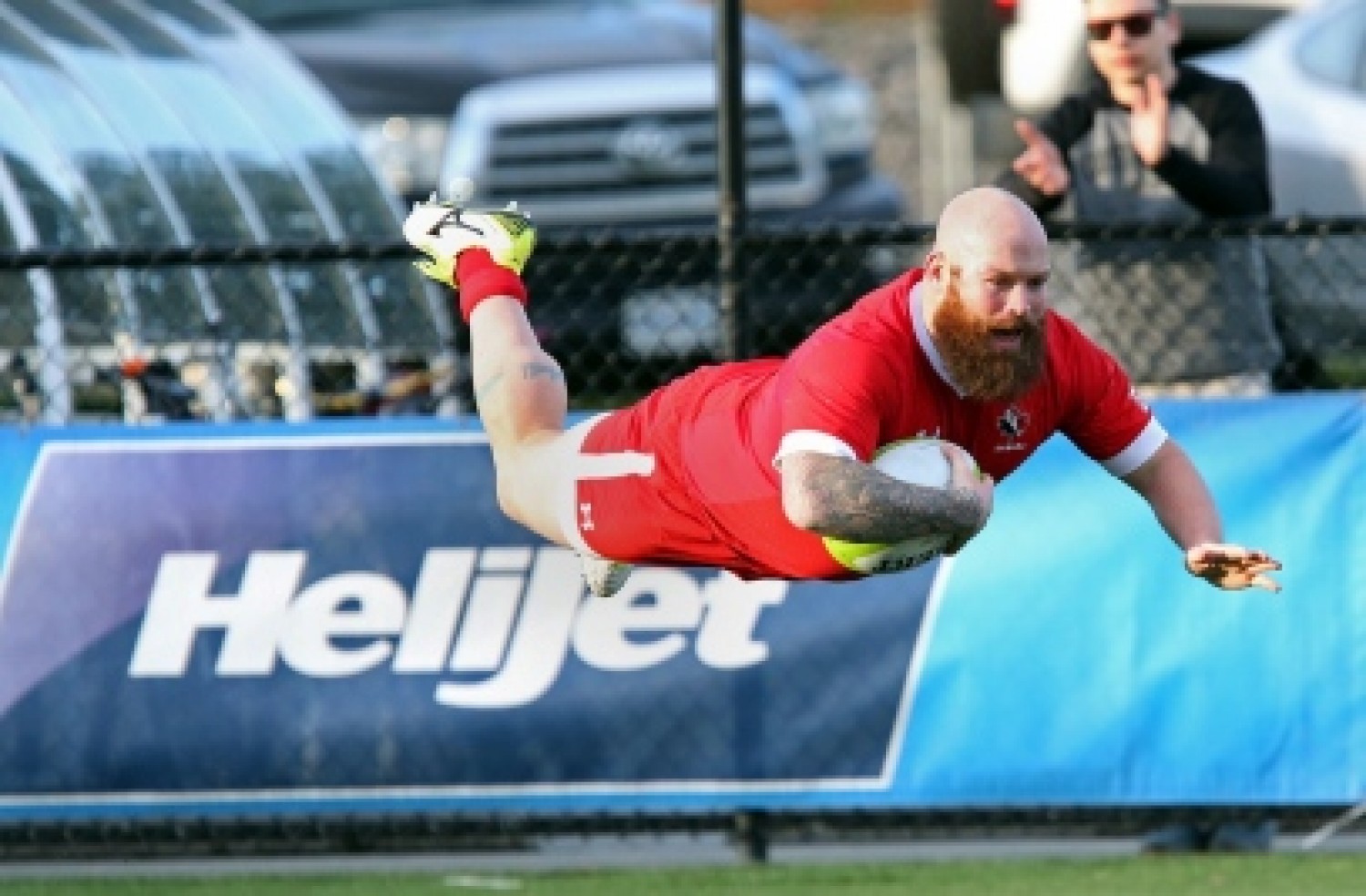 NSMT's ARC VICTORY
Most readers were either present amongst a healthy 1800 fans or have read reports elsewhere of Canada`s 52 -25 win over Brazil, in their first ever test yesterday. Hats off to Raymondo and the boys – well led and a 10é10 for the tally dive! There was lots of "good" but plenty of "not so". The forwards carried the day, scoring all of the seven tries. I liked the work of the Skipper, Barkwill, DJ Sears whose hard running broke the tackle line often, Rumball and Panga both were on fire and the rest of the pack did good work. The backs failed to penetrate a marginally "onside" defense and the ball seldom got to potential pace of what looked like, a pair of speedy wingers. This being said, I thought Blevins did well enough and good to see Joe Dolesau getting good minutes. Bowd showed improvement since his last outing at Westhills, not to mention toughness, as he was marked heavily. Today, he could have used a few more of those chips he used too often against Uruguay. Ferguson, on debut, gave good service and chipped in with 13 points from his boot. Brazil gave an interesting contribution, often playing to their speedy strength, Sevens players at # 10 and 12. The Uruguayan ref was rather liberal with his vision of the offside line, an advantage used to the max by the visitors, thwarting an even greater try accumulation. Now it`s off to Amerigo del Sur for contests against Argentina and Chile. News from the U.S. saw a one-sided 82 – 0 win over Chile.
NSWT`s RESULTS have already been chronicled and they now play France in the Q/F today.
CW WOMEN moved to the top of the Women`s Premier ladder with a comprehensive 33 – 22 victory on the road, in Seattle. This win was the start of a bad day for The Sarries, whose men lost a pair at UBC. This inaugural season for CW is proving to be something special so far and we back the train to keep a-chugging. An epic victory today.
CW MEN
Hats off to The Ones on their bonus point 36 – 17 win over UBCOB, obviously, well played. 'onyas. The Prems lost both halves by a four point differential with the final score being 30 – 21 win for the home team, Ravens. The outcome indicates a close match and we await the game report from The Sage.
LATE-BREAKING
Let's go from epic to monumental! Canada Women's Sevens knocked off France 19 - 0 and then went on to defeat New Zealand this morning in the Cup semi final, by a score of 19 - 10. A try by Jen Kish from the kickoff is a must see. No doubt this one will be a highlight reel somewhere and we'll try to post it. Canada will now get another crack at the Aussies whose speed proved the difference over the U.S. today and Canada yesterday. It will be interesting to see if Canada can implement tatics needed to beat the Aussies. It is certainly not out of reach.
---