SATURDAY TRIPLE HEADER AT THE HOUSE
---
---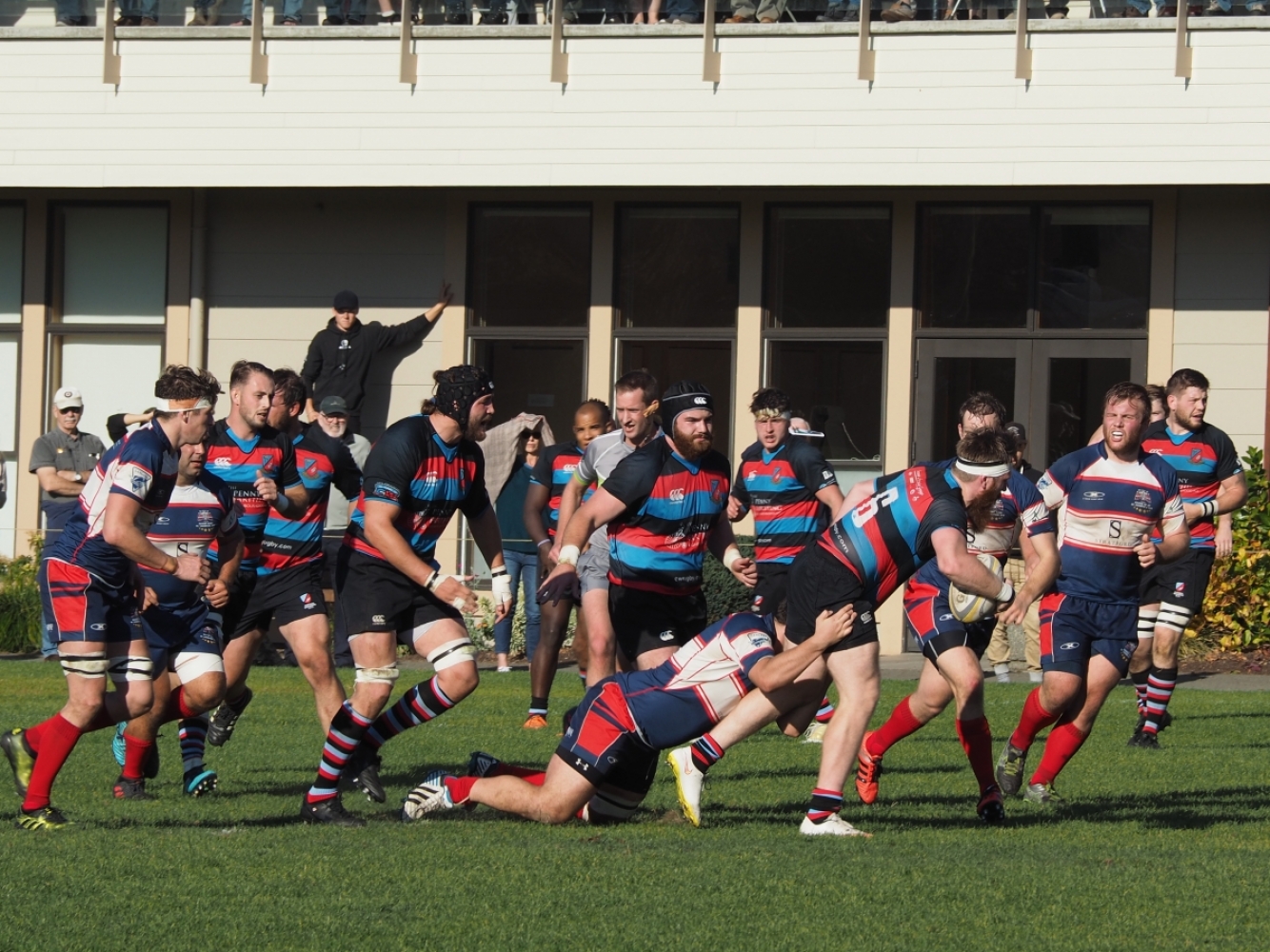 CW is expecting an overflow crowd at their triple header this Saturday. The action commences at 11:30 a.m. when the Third Div., Islanders play Vancouver Kats with the outcome affecting their playoff position.
Curtain-raiser, number 2 is also a playoff determiner between League-leading, UBCOB Rippers and CW Divvies. Our Divvies will battle the absence of a couple of key players with injury, notably MVP, Olly Winser. It is that time of the season when depth of program comes to the fore and UBC Old Boys are probably the dominant club in the League from this point of view. CW has the numbers, so much will be expected from those called to "step up". Cometh the hour, cometh the man?
The main game, kicking off at 2:30 p.m. will see two very good rugby teams vie for a final, second place, finish in the League. Without making any prognostications, for we do not have selections at this time, we will go out on a limb to suggest this will be the best game served up at Windsor this season.
Significantly, the CW Board has announced that ALL proceeds collected at "the gate", will be donated to Ukrainian Cultural Society of Vancouver Island to assist with settlement of Ukrainian immigrants in Victoria. Board member, Jon Donald, has set the ball rolling with a "matching challenge" of $500. We would urge all patrons in attendance to dig a little deeper on this day.
Footnote – CW Women's Divvies are at Simon Fraser.
---