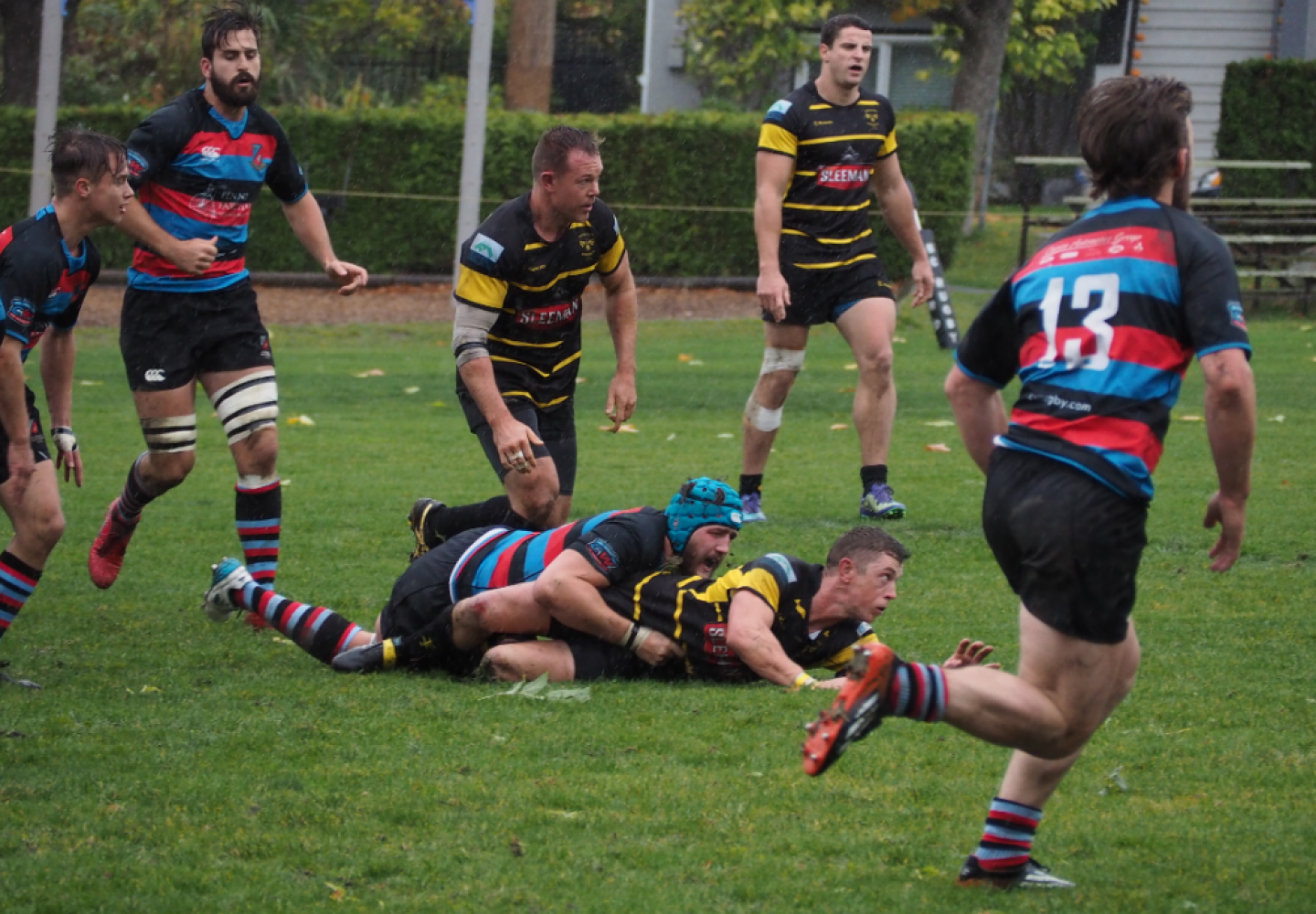 Meet "Big Mike".
Today, we introduce you to Mike Finnemore. Mike joined CW back in late October from U.K. He managed one game under the belt before befalling the fate of the BCRU Discipline Committee. Mike returned to action last week against The Raven and will be on hand against Caps this weekend at Windsor – keep an eye out for the blue head gear! Mike is a utility forward, probably with a preference for #6. He has proven to be a popular mate and respected player in his short time with the club. We fleetingly caught up with Mike this week to get his perspective.
Today we have included videos from last week's Mens and Womens Premier matches for those 'die-hards' that might have time on their hands to watch and cannot ferret out access!
Sydney Sevens….mere hours away from kickoff, Fiji Women Vs Canada. Neil Diamond has had to unfortunately cancel his planned Downunder Tour due to his recently diagnosed Parkinson's condition. Not present but not forgotten, as he is virtually immortalized in the land of Sevens with Sweet Caroline refrain at all events! Sevens can be viewed HERE or with CBC so good, so good!
Meanwhile, NSMT counts down to its critical Uruguay encounter on Saturday. It was understandable when we heard DTH in a TV interview this week, bemoaning about being disconcerted with the Men's current world seeding however, it is what it is, probably justifiably being mired in 21st place! That's the bad news. The good news is that Saturday is a golden opportunity to shed this shackle. CW backs Canada. Go, boys, go!
Should you be unable to Vancouver, there will be local rugby aplenty. The CW Islanders (Men's VIRU 3rds), take on the Saxons at UVic at 11:15 a.m.; CW Premier Women play Capilano Women @ 11:00 a.m. k.o., at Windsor; Men's Premier Reserves Vs Caps @ 12:45 P.M. and finally, CW Premier Men Vs Caps at 2:15 p.m. also at The Park. It is perplexing for this pundit to see why BCRU could not have cancelled matches, even at a late stage, to accommodate the International but not my issue. Fans can join the players at The Temple for 5:00 kickoff.
---