Sage Returns - Game Report
---
---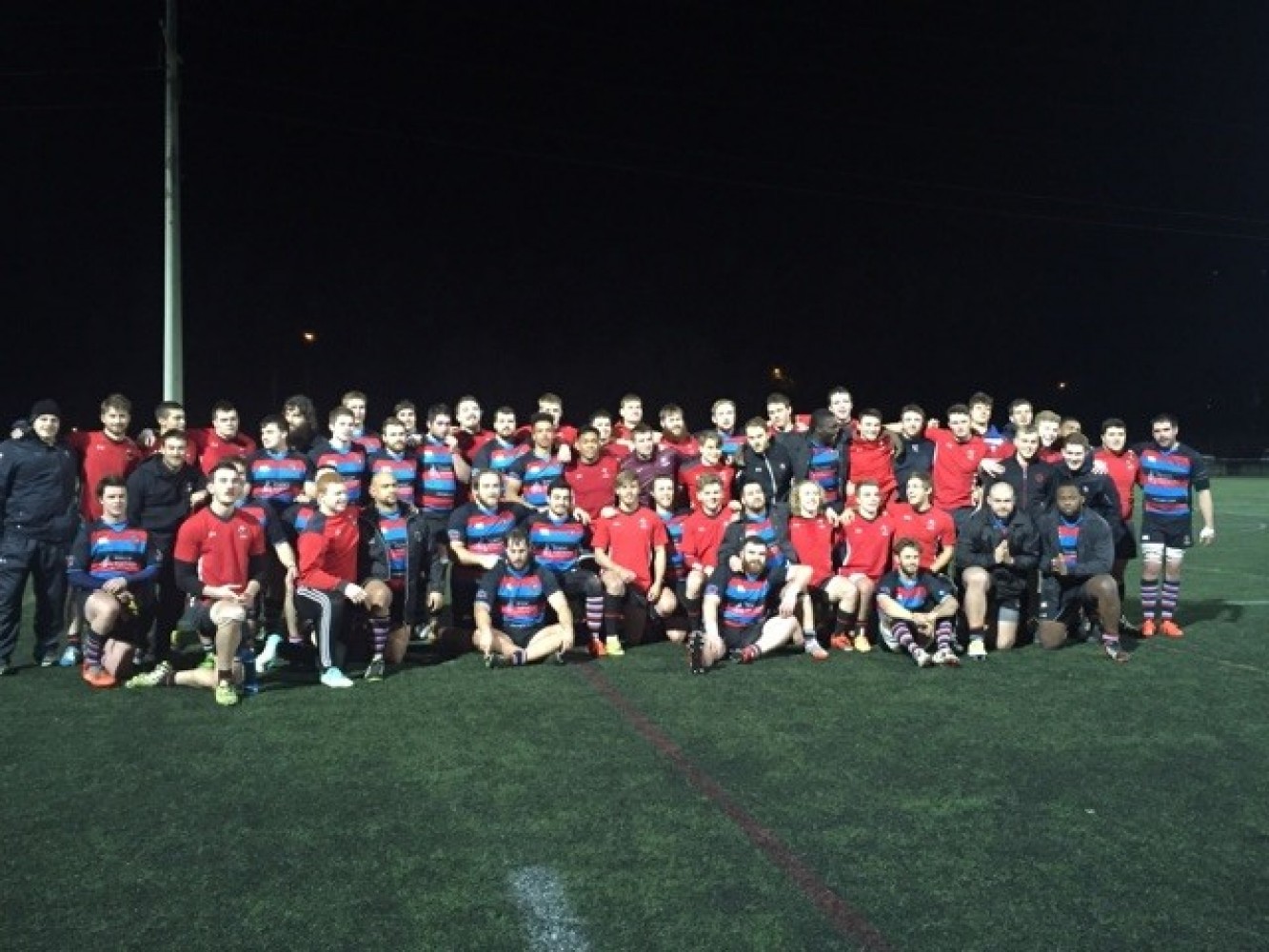 (This week's game report sees a return of The Sage on the side.) Friday night at Westhills Stadium Turf Field….CW lads quickly found out that ''class was in session" vs U20 Canada…the exam day to test lessons learned will be coming next Saturday, same location Vs Capilano in the CDI Opener for both clubs.
It was another good outing for CW Men's squad in terms of lessons learned about fast play; individual effort needed; new combinations explored and adjusted. The Canada U20 Squad was impressive….great pace and energy….good size in all the right places…..and clearly well coached by the Williams/Goodland duo. Prediction is this group will do well vs the USA in their upcoming qualifying match.
CW Coach Lindwall asked the ''first 30 minute'' group to play fast and wide/expansive rugby. That they did and were visibly outmatched in that style by the nimble U20's. The second 30 was to be tighter and power play by the big lads was the theme and the balance equaled out significantly between the two teams. Hats off to the U20's who matched up well in this department. The third 30 was a mix and match sub in and out experience with a bit more emotion coming from the CW lads with lots of positive play resulting. Final outcome on the board went clearly U20's way by some 43 – 7 points but the value of the exercise should be forthcoming.
Post-match at the CW Clubhouse was enjoyed by all and Brent Johnston welcomed the U20 lads who on the whole, had never been inside the Temple. They noted appreciation for the game; for the style and spirit in which it was played; and especially commented on the Clubhouse with it photos, honour board, world cup jerseys and over all Rugby ethos. CW is fully behind our lads in their battle against the U.S. Go, you good things!
Next up for CW is Capilano. Firsts and Prems will be played at Westhills Stadium. CW Premier Women k.o. 11:30 @ Westhills "Upper Field." Division 1 Men, k.o 12:00 @ Westhills Stadium. Premier Men, k.o 1:30 Westhills Stadium.
Canada NSMT vs Uruguay. ARC Test match k.o 4:00 pm.
CANADA MEN'S SEVENS @ WELLINGTON
Yesterday was a mixed bag for Canada, featuring some excellent Sevens play, one disappointing loss, one heart-breaking loss and one sound victory. The day started with a schooling from a strong Kenyan side, sporting a number of players that have returned to the fold from injury and assorted other reasons, bringing Kenya (already Rio-bound) back to a level they attained some two seasons back. They currently sit ninth vs Canada's 13th placing on the ladder. Basically (a personal observation), our boys looked un-alert, slow at the breakdown, poor tackling and it was a one-way passage to the try line for Kenya who also retained possession for long periods. Final score; 7 – 31.
Game #2 Vs Australia (8th ranked). Was this the same Canadian team? Three tries for Oz from quick taps, one being in the third minute of "dead time" before the half ended to give Australia a 19 – 12 interval lead, probably being the difference. Canada won the second half 10 – 7, final difference in the score being two conversions. I get the quick tap as being a vitally important tactic in the sevens game however, having said that, it usually becomes a double whammy as defenders are never back ten meters and cannot tackle the ball carrier. All I would ask is that referees place more emphasis on the taking of the penalty being at the mark. This is sometimes called but not very often. (This is a debatable pov and I would just add that, as with all opinions in this site's blogs, they are personal and not those of the club.)
Game #3 was all Canada as they schooled Portugal, 42 – 7! This was sweet revenge after a 21 – 0 loss to this team at Wellington last year.
The day showed some great work from Cejvanovic and Zaruba both using their size and speed, running good lines and proving virtually unstoppable, this was a nice compliment for John Moonlight, usually the only style of player who possesses these attributes. For teams to now have to stop three such runners, will really test the defences. It has taken time but boy, what results. Canada missed the pace of Duke……seemingly injured along the way and Phil Mack, despite scoring a cracker against Oz, looked somewhat out of sorts and was saved in the third match. Jones and Moonlight are so good at this game and have become so reliable but Nate gets my nod as M-o-Matches….he would have been gutted missing the two very difficult conversions vs Oz (he banged his next chance over from the sideline vs Portugal!) Pat Kay had some quality runs, Berna opened his account and Hammond and Whitey put in a good day's work. So, some good outcomes but the start was unexcusable.
Canada face Russia in the Bowl action at 3:15 PST. The game can be viewed at; www.worldrugby.org
FOOTNOTE: SBW on debut, did not disappoint! First game, one touch, one tally; second game, final off-load in "no-time" for go-against- the-grain, winning tally over RSA. Some force off the bench.
---