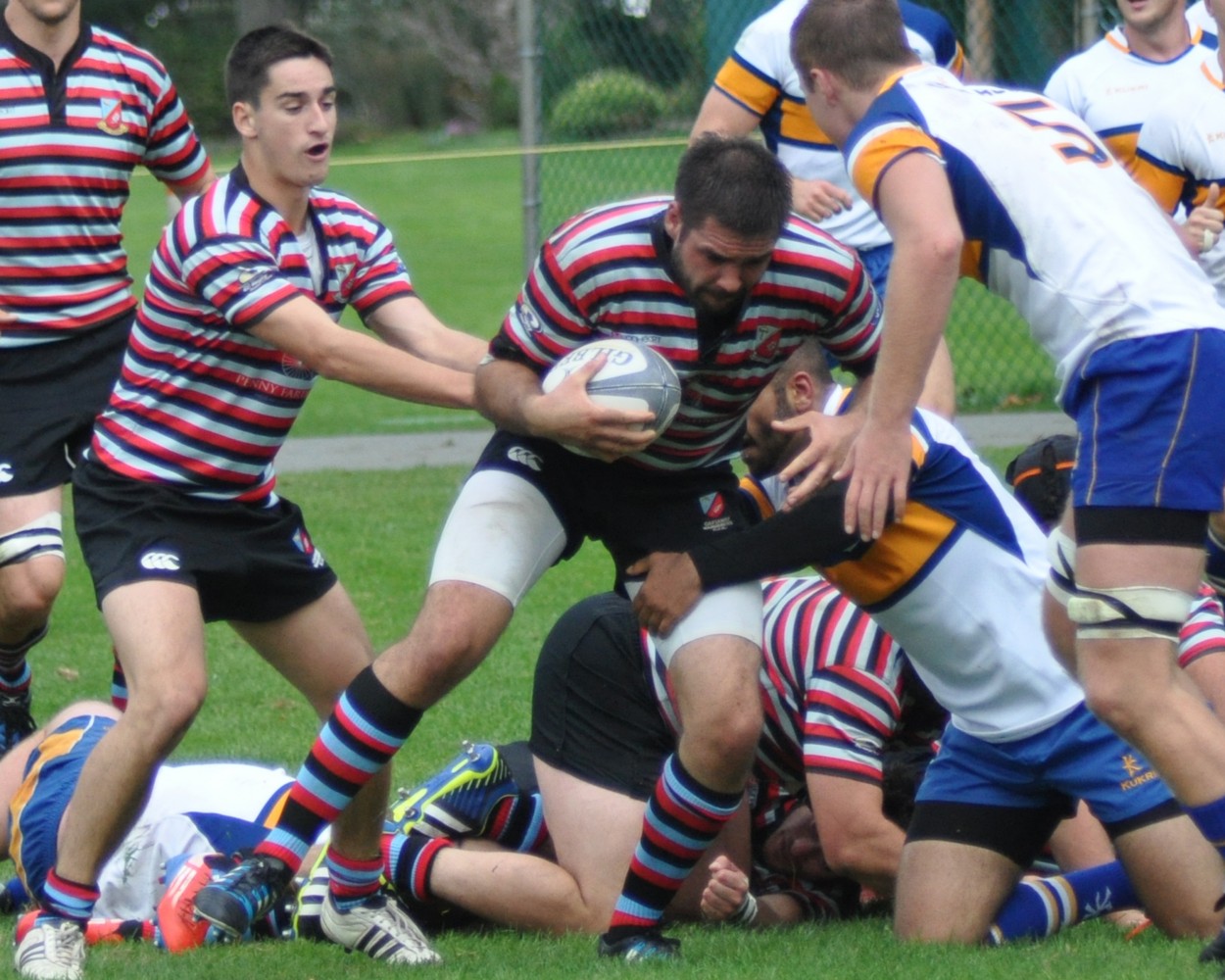 The CDI Premiership and Library Square Cup pick up play this weekend after a lengthy layoff. CW travels to UBC and a stint at the new Thunderbird Stadium. On paper it would appear a "no-brainer" as UBC sit in second place and the visitors are in the basement however with a closer inspection, doubts might enter into play. UBC defeated Rowers, 37 – 24 in their last outing and going back to their previous match, way back on February 28th, they lost to Ravens, 26 – 27, so plenty of points scored on both outings but nowhere near the differentials they were getting earlier in the season and to add to this, they lost to James Bay on Feb 21st, 17 – 27. Always one to "play with points", The Ruggernut notes that when CW fielded a near full-strength squad, way back on that same Feb 21st weekend, they hammered the Rowers, 53 – 18 and for their last outing with a blue collar bunch, The Tricolors held UVic (league leaders) to a tie, in a game they had the better of the play and in fact, should have won the match. When the two sides met in Round #1, it was all UBC, when they scored three second half tries to win going away, 26 – 17. This pundit's comments referenced CW's performance as "lacking physicality". So why all this prevarication? This time round, there should be no shortage of available physicality, with the likes of Canada's Captain, 'Moose' Bydens and Barkwill and a few other possibles being available and what more fun would it be to be the devil in another upset? Bydens will get his boots on the field following a frustrating 'carding' for two games in the recent Pac Nations Tournament in Fiji. UBC will field plenty of fire power, particularly in the back field, with the likes of Gill, Rees, Tyrer and "internationals" Thompson and Schrieber, plus the return of a couple of spirited U20's.
The curtain-raiser leans towards a UBC win as well with the Braves defeating CW 58 – 0 last time round and they have a huge points lead on the table. Regardless, a new attitude with the club, will see the boys give their hosts a competitive match. Go, CW!
Local Action on Saturday.
After a "schooling" from English schoolboys from Rokeby last weekend, the U12's and U14's host Seattle Saracens Juniors this Saturday at Windsor, kickoff at 4:00 p.m. Again, CW looks to compete on the field and be exemplary hosts off the field. We thank Alistair Eason of Truffles catering for his role with post-game food. When one re-caps the recent Rees Boot match from Wednesday, with a preponderance of CW juniors on the field, one realises that "this is where it all begins"! Good luck, you Mighty Minis!
BCRU Hall of Fame Inductee – Referee's Category – Mel Jones
CW congratulates current supporter and former Castaways player, Mel Jones on his selection for this honor. Mel played as a hooker for his club and the VIRU Crimson Tide, no doubt, learning the many possible vagrancies that players can come up with in this position! Mel, a popular member of the local "Welsh Mafia", has certainly "given back" over the past forty years. During his playing days he also coached high school rugby at Glenlyon and SMU. He officiated many BC Finals and then began his passion with referee development. Mel has always been a lover of learning and this transferred to his recreational interest, rugby refereeing. Mel's matches were always enjoyed by players because of his knowledge and interpretation of the laws and his fairness and need for all on the field as well as spectators, to enjoy the game. He has served as President of the VIRRS and the BCRURRS, as well as being on the Board of these organisations for many years. Since retiring from active officiating, he has given continuing service with referee development via game performance assessments, constantly coaching officials to become better, a true trait of the man. Jonesy, we congratulate you and thank you for your service. This is a deserved honor.
Rees Boot Game
Congratulations from CW to our many juniors and all players who provided a spectacle with an excellent game of high school rugby on Wednesday night at U.Vic's, Bob Wallace Field. The SMU Jags went up 22-0 at the half, no doubt resulting from their buoyed confidence and cohesion gained on a recent European, six game tour and it could have been 'done & dusted'. This was not the case as the Oak Bay Bays, closed ranks and led by CW's Gavin Kratz, Carter White and Jonah Hall, resurrected with 26 unanswered points! This truly was a classic and the result now ties the standings for The Boot, with both schools winning ten game sand tying one. A doff of the cap to all!
One Week Away
CW reminds rugby fans from all walks that some absolutely fantastic Sevens Rugby will be on show next Saturday and Sunday at Langford's Westhills Stadium, when the World Comes to Langford with the next round of the IRB Women's Sevens Series. Canada currently sits in second place overall. Highlight teams are the hosts, NZ Black Ferns, (comp leaders), Australia, U.S.A., England and France. Saturday's Pool matchup with Canada taking on the U.S.A. should be a classic and the result will be critical to Cup placings on Sunday. To boot, this event will be streamed via the IRB site to countries and audiences around the world as well as being aired by TSN. In some of these series venues, crowds have been sparse. The Langford location lends itself to the "filling of the house". Let's get 100% behind this event and enjoy some excellent rugby to boot!
---