Rugby Canada Womens Sevens
---
---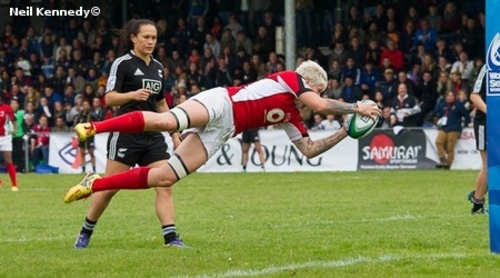 CW would like all of our followers to take time to give a vote to NSWT member and Canadian Women's Player of the Year, Jen Kish. Jen is one of five nominees for IRB's Women's Sevens P-O-Y. Nominate players are;

Kelly Brazier, New Zealand (213)
Jennifer Kish, Canada (412)
Kayla McAlister, New Zealand (99)
Emily Scarratt, England (220)
Kelly Van Harskamp, Netherlands (680)

Currently Jen sits second behind Kelly Van Harskamp in popular voting, you can vote at this link www.facebook.com/questions/10151524124876705/

The women are in Poland this week, preparing for the World Cup which starts on the 28th. It will be interesting to see how the different preparation methods effect the teams.

The women left early, are training in Europe to avoid the long distance flying acclimatization from North America. It looks like they're mixing in a liberal amount of relaxation time as well.
---