R.I.P. Tristan "Tuna" Alexander
---
---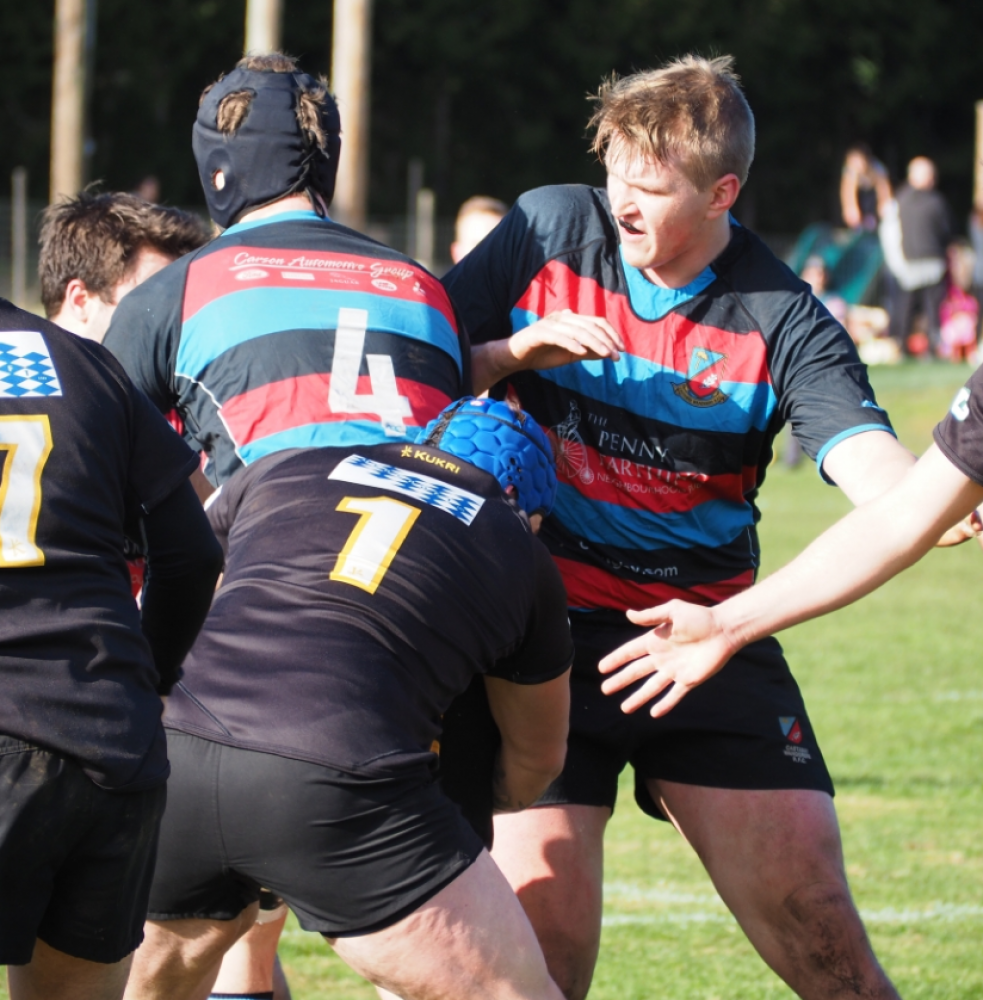 It is with heartfelt sadness that we bring news today of the loss of life of a young playing member, 22 year old, Tristan Alexander. Tristan lost his life last week whilst doing one of many things that he loved, for he was one who attacked living with zest and gusto. Whilst snow-boarding at Mt. Washington, this catastrophic event occurred.
Tristan was not born in the ways of rugby, he came to the game rather "late" in the piece for it was something he wanted to give a try. He brought with him some rather outstanding judo skills, along with the principles of that sport – discipline and respect and an infectious smile to boot. Although, being a big unit, he could have "thrown around his weight", he chose to combine and apply his judo skills to the game, working on principles of leverage, self-control, strength and safety. After this ever so short time, he endeared himself to all he came in contact with by having time to engage and he will be sorely missed.
Teammate's Tributes
"In the 17 years I knew Tristan Alexander, he shared all of himself with the people around him. He never held back and always made sure he was the last to be thought of (unless of course it came to food). Tristan would fully throw himself into every activity and would work at it until he'd mastered it. At any given time he would be gardening, playing 2-3 sports, studying, working +45hr work weeks and he wouldn't blink to put any of those aside to spend time with the ones he cared about. To say he'll be missed doesn't do it justice but I can say that I feel eternally lucky for having had Tristan Alexander in my life." (A school mate and rugby mate).
"When I heard the news I was struck instantly by the thought that Tristan was one of the most promising young men I have had the pleasure of knowing. He joined the club around the same time I did, and his impact and success was almost immediate. Tristan was an embodiment of the values that rugby is made up of. A fierce competitor, the first to come to my aid when I sparked a fight with a big boy on the other team. He was also the first person to help a member of the opposition back to his feet. This is a massive loss to our rugby family. "Big Tuna" was one of the best of us, and that infectious smile and contagious laugh will not be forgotten."
Although this writer had no more than a passing acquaintance, he was obviously a very special young man. CW Rugby offers our sincerest condolences to Tristan's family. He is gone from us physically but never forgotten by those who experienced his massive presence.
A GoFundMe has now been established for Tristan's family. Organizer and close friend, Vanessa Wylie notes on the site; "We would like to ease the burden and stress for family by putting together a fund to help them with unexpected expenses including funeral costs and to give them more time and space to grieve their profound loss…….It is inconceivable that this wonderful young man who has been such a source of strength and resilience to his family has been taken from them."
To donate, click HERE.
---