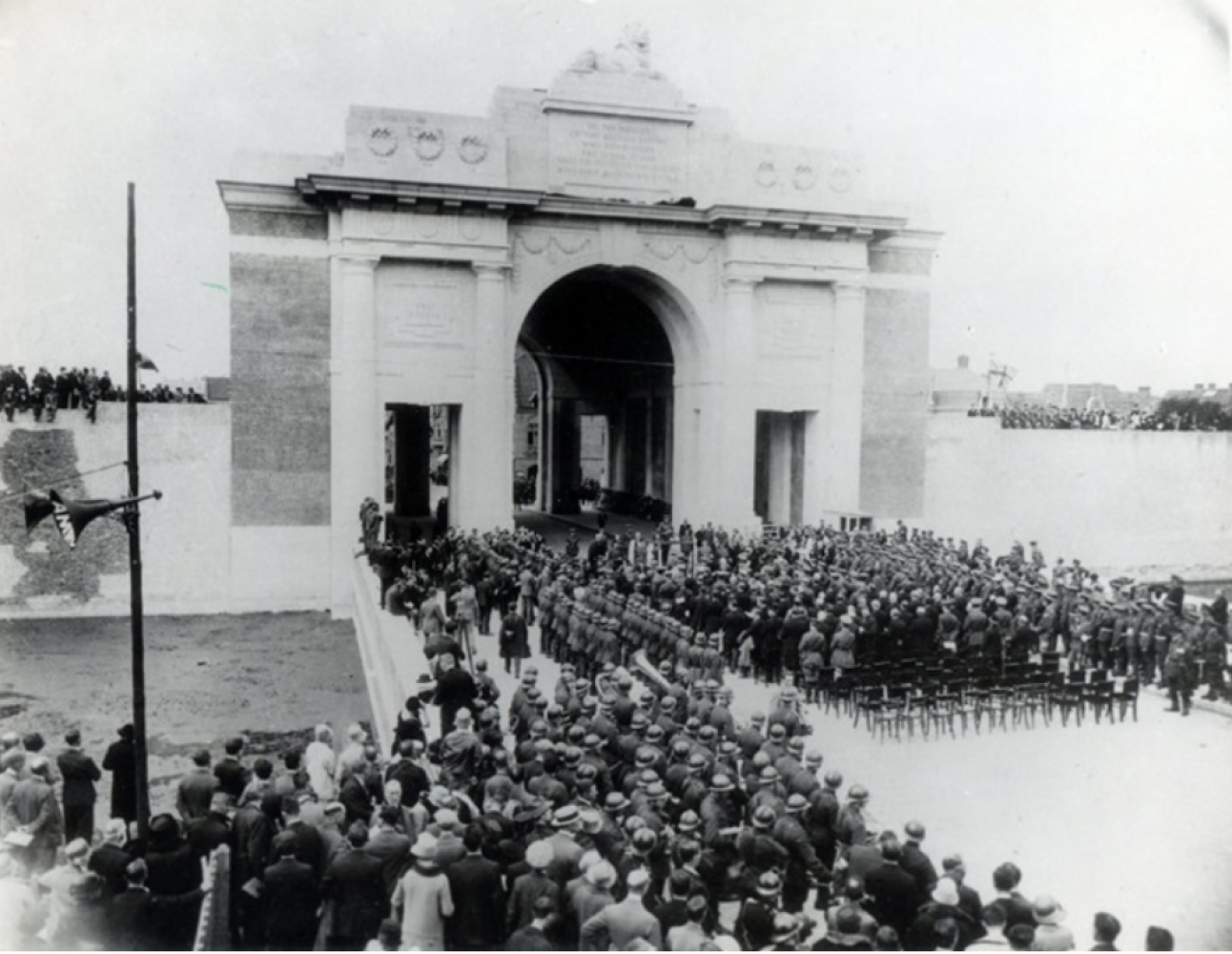 In times of such turmoil, busyness and self-indulgence may we all take some time out to remember, SACRIFICE. The scene of the Menin Gate is a memory to the 200,000 Commonwealth servicemen who fell between 1914 and 1918, in the five major offensives that occurred at Ypres in Belgium. The Menin Gate is one of four memorials to the missing in Belgian Flanders which cover the area known as the Ypres Salient.
The Salient was formed during the First Battle of Ypres in October and November 1914, when a small British Expeditionary Force succeeded in securing the town before the onset of winter, pushing the German forces back to the Passchendaele Ridge. The battles of the Ypres Salient claimed many lives on both sides and it quickly became clear that the commemoration of members of the Commonwealth forces with no known grave would have to be divided between several different sites. The site of the Menin Gate was chosen because of the hundreds of thousands of men who passed through it on their way to the battlefields.
May we as Canadians, join together tomorrow to REMEMBER.
---