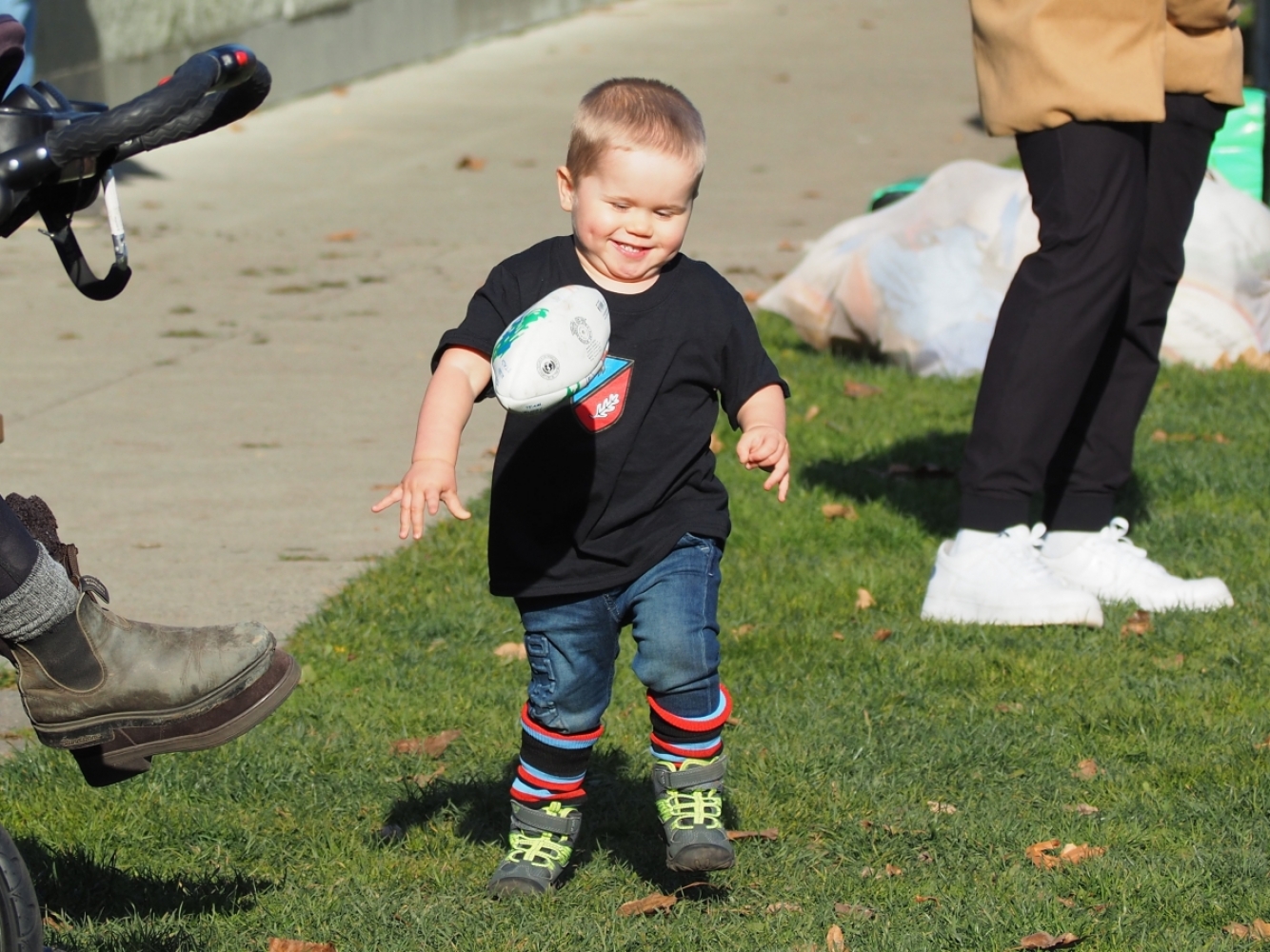 CW is pleased to announce that REGISTRATION for the coming season is up and running. Age Grade returnees will note that divisions for this season are U14, U16, U18/19.
Junior Coaches Update Meeting – Wed., 31st August, Windsor Park Pavilion
Boys and Girls Youth Camp Day – Sat., 12th September
Mini Rugby starts, Sun., September 18th @ 10:00 a.m.
Senior Women – Touch Tournament, August 23rd.
Senior Women – Training commences, Thur., 25th August, 6:30 p.m., Windsor Park
Senior Men – Training commences, Thurs., 18th August, 6:30 p.m., Windsor Park
This week we celebrate yet another BC Age Grade victory for the summer. Last weekend the U18 Girls Sevens team defeated Quebec handily to win the newly minted Summer games held in Niagara. The ladies allowed only three tries against in six games, whilst amassing a mammoth number of points for. CW players, Adia Pye, Skye Farrish and Jesse Knaggs, constituted 30% of the ten-member team.
Adia Pye, Jesse knaggs, and Sky Farrish on attack.
Jesse challenges the defense.


The future of Canadian Women's Sevens appears to be healthy.
---