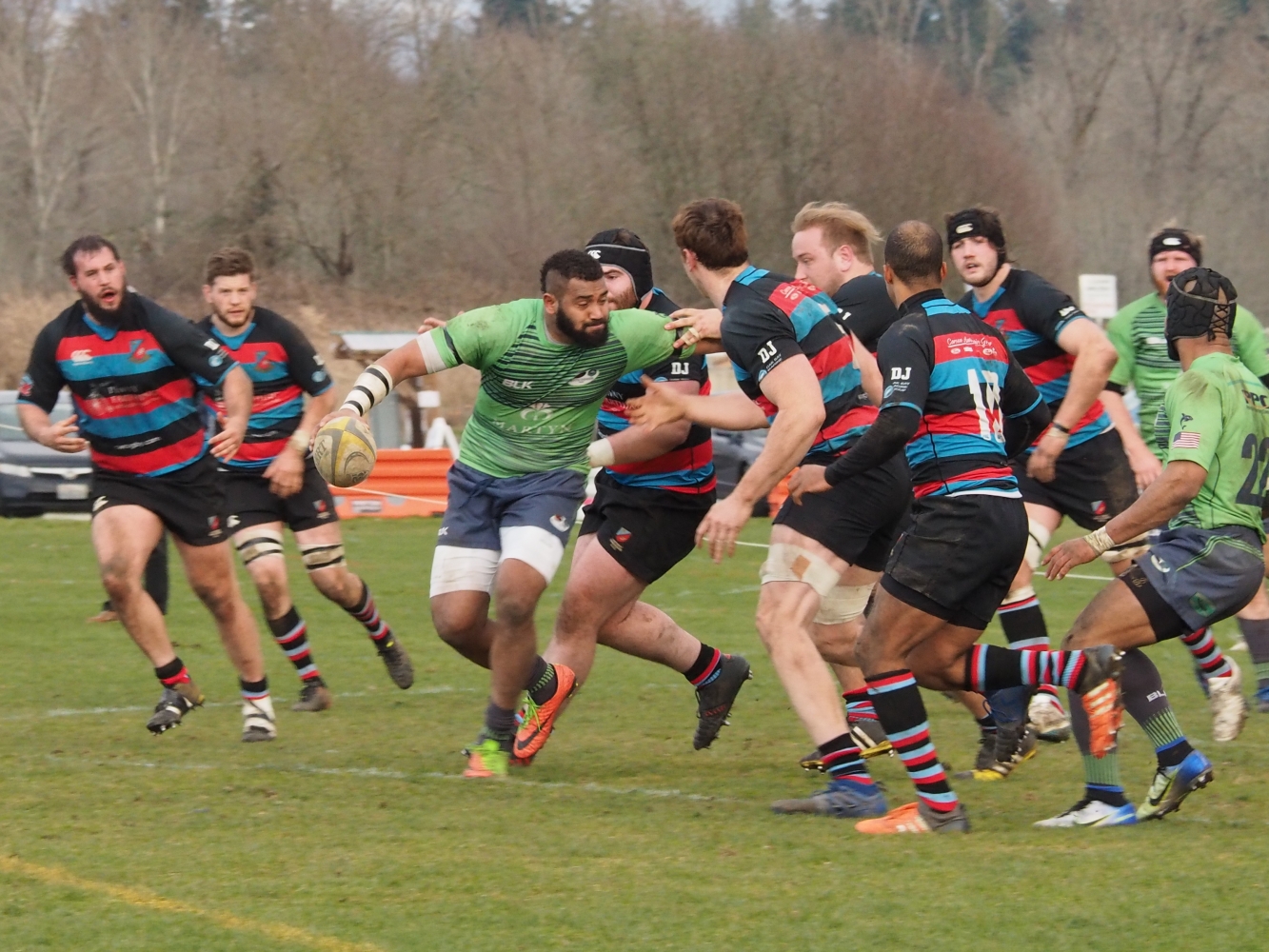 The boys now sit firmly ensconsed in third place with two tough finishes against UBC and UVic., after a weekend that produced some topsy-turvy outcomes in the league, all to form, but mammoth scores. Seattle went out to a quick 18 - 0 lead and CW fought back to finally get ahead by a useful margin. In the late going when Seattle ran out of props, the uncontested scrums seemed to favour the hosts as they crept back on the scoreboard. Final score; CW 46 - SEA 37.
The Divvies lost a close one in a match that featured some perplexing decisions. Seattle earned only their third win of the season but caused CW a major setback with the 34 - 31 scoreline. The boys stayed in Seattle and enjoyed some fruits for their labours, so it's thanks to Sarries for their hospitality and the matches.
It was Western theme on Tour.

Our Premier Women played Caps tough however, they went down 32 - 44, not quite mathematically ousting them from the playoffs but a couple of rabbits will need to be pulled in the remaining two games. Matches against Caps have been well contested all season and it appears that this was the case yesterday as well. As an aside, this writer finds it incredulous, the fact that Westshore Women were unable to field a side to travel to Seattle on the weekend. VV's seconds were in Langley however, no reason to forfeit the Premier game for a club with rich resources in numbers.

Final outcome on Saturday was for our VIRU, Div. 2 match where the Islanders travelled to Comox with a bare minimum and came away with a 33 - 19 win. Well done Riley's Raiders.

WHALE WATCHING ANYONE?
Thanks to the Prince of Whales, aka Rush!
---