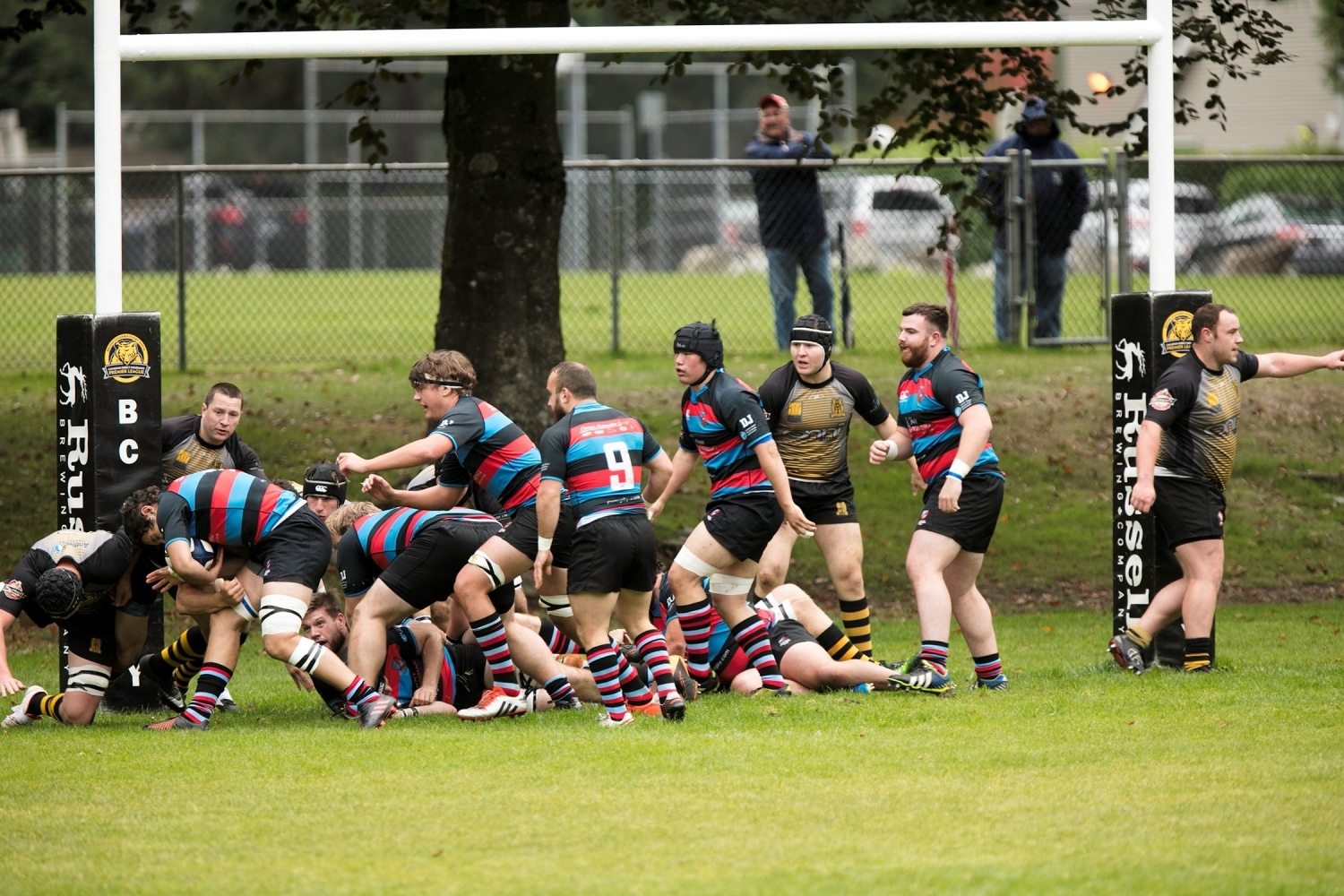 CWRFC will be pushed to its very limits this weekend. Premier Men & Women travel to Vancouver Capilanos, Men & Women Div.1's will be at Home against Bayside and Men's Div.3 are on the road to Abbotsford – a full bill! With three of these five teams atop their Leagues, this Saturday could be a real game-changer in a harmful way or character may bring the cream to the top. The club has certainly taken on a positive challenge with its Div.1 & Div. 3 programs, and this will be the ultimate test of its wisdom.
Let's start with what should be the easiest of any predictions, that being the Women's Premier game. The ladies will be going back-to-back with a team they defeated convincingly last Saturday at Home. If the selection is a similar one, the result should favour the Visitors, although one would expect the oppositon to much stiffer this week. The Men's Islanders Div.3 are dredging the harbour to complete numbers, with 46 men already selected to play in higher Divisions. If they can muster the numbers, we have seen the competitiveness of this group.
Women and Men's Div. 1 take on Bayside at Windsor. The Women will k.o. at 12:30 and the Men will follow at 2:30. The Bayside Ladies at 2 – 3 have a decided edge on paper. The 4 – 0 Bayside Men will provide tough opposition. Bayside have a had a two-week layoff and will be hot to trot. With wins over Burnaby, Port Black Sheep, Kamloops, and a thrashing of Cowichan, they will be formidable.
It has been about twelve years since these clubs have met. Bayside was always a very respected opponent and there were memorable matches. Today, we drop a couple of Bayside names for our fans and readers in general to recall. All played for either B.C. and/or Canada and a few also wore the Tricolour. Former Club Captain, Big Mike Pajic leads the way. Mike was a hard man on the field and a true character off the field. Multi-capped Adam Van Stavern, Jon Thiel, Adam Kleeberger, Tony LaCarte, along with Adam Roberts, Cass Conkin, Mike Styles, Mike Tupper and one of this pundit's all-time favourites, Jason Blaak, are others. The only CW guys still around from back in the day are Mikey Crawford, Queenie Gerhardt, 'Chief' John Kirk and coaches Heppy and Goodland. Since those years, Bayside, like many clubs, fell on tough times and almost fell off the radar but traditions die hard and it is great to see their resurgence, working their way to their former strength. CW has also had a great relationship with Bayside's youth teams over this time. This will be a fascinating matchup and local patrons will not be disappointed in taking this one in.
To the final match, the Premier Men's encounter between the 5 – 0 Tricolours and 2 – 2 Caps. The last time CW visited Klahanie was in October 2017 when they came away with a hard-earned W. We bring readers a recap of that match. "One had to dig deep into the memory bank to recall a CW performance that matched this one for sheer brilliance. There can be no shortage of accolades on this day. Firstly, it was rugby that was a joy to behold by supporters of both teams. The speed and precision of execution opened gaps aplenty and good vision allowed willing runners ample opportunities. It all started with the Front Row Fraternity where Braddock gets my vote. The locks more than held up, Hohert being stellar and Yama winning the Players' Hard Hat. Stewart's poise, leadership and talent was the pick of a lively trio of loosies. Every one of the backs had their moments of brilliance, starting with Schellie, 'boot-lacing' big unit, Zaruba on two occasions to DiNardo at #9, setting the machine a-fire with a great exhibition of service. The remainder bagged all eight tries and this speaks for itself! I really liked Logan's work rate and Mike Adibe was awarded M-o-M, along with Nathan Stewart."
To Saturday. Last week Caps had a bye after a previous close encounter with Lomas. Caps have had two significant outings this season – an early season victory over the Pride and a hard match, playing UBC tough, losing by ten. On the other hand, CW struggled with an invigorated, but winless, James Bay side last week, came from behind against Westshore and have had some real purple patches. They had to dig deep into their experience and character bag to earn the victory at James Bay.
Caps at Klahanie are always a handful, led by the ageless, diabolical McKinnon, a true rugby warrior. He has support crew in the pack of Courtney, Captain Harvey, and De Freitas. CW's experienced pack should embrace the challenge. This pundit has a gut feeling that the outcome could well rely on the two sets of backs. Whether the match reaches the heights of the 2017 encounter for CW, one cannot speculate. No matter what, it should be a cracker. Unfortunately, the writer has to miss it☹
---