Piggies Double Up Tricolours
---
---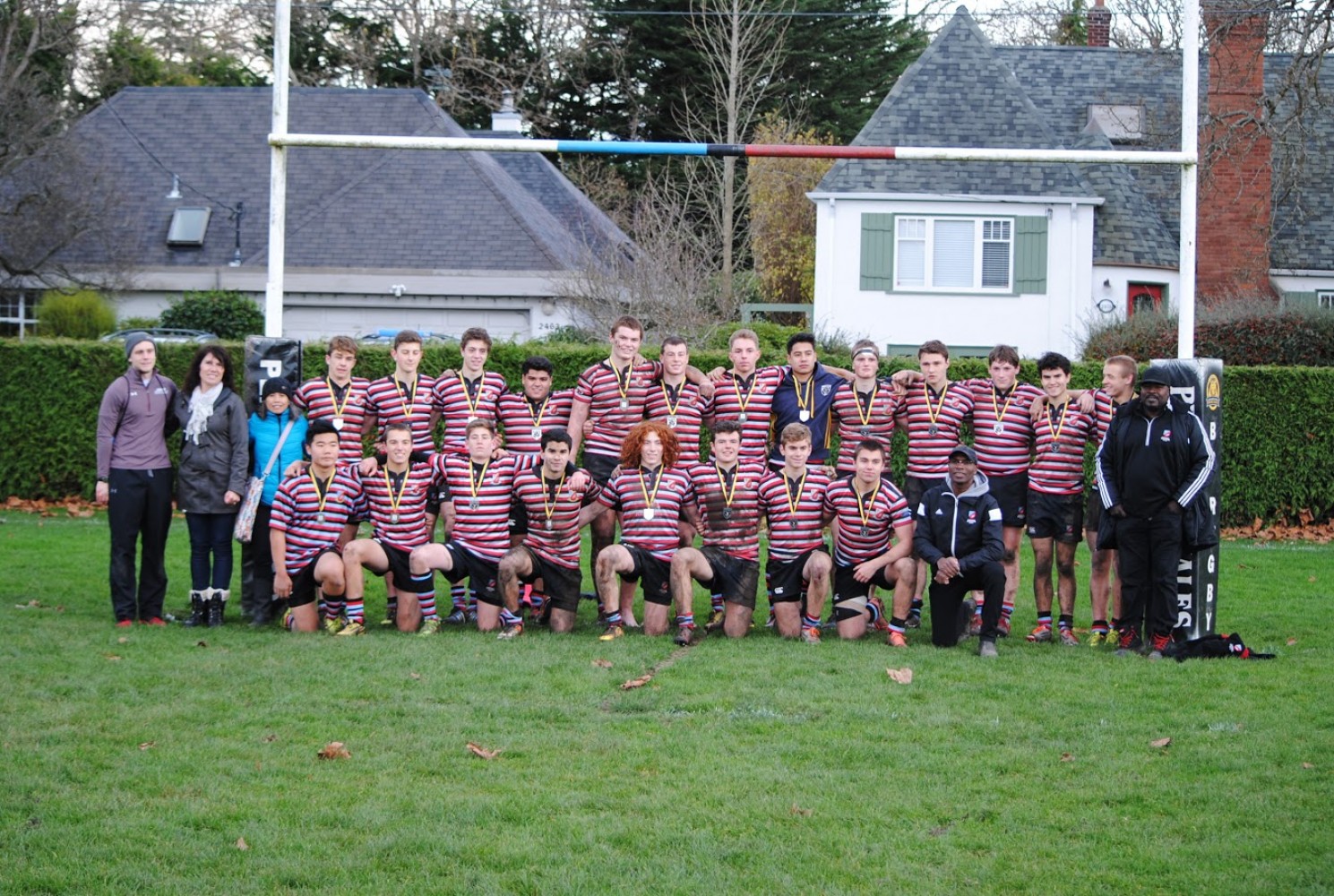 Gutted but good effort!
Cowichan RFC brought a strong compilation of SLS, BC, topped off with locals, to Windsor Park, Sunday last for the B.C. U18 Boys Final. Not only was it a strong team, their lads played very well. They had good size in the pack with talented backs – highlighted by the "Shawnigan Six". CW made a good second half showing but it was basically done and dusted at 31 – 7 at the half. Although this was a club affair, many of the lads will meet again in high school play in the New Year. We bring readers the following summation from Coach Spence.
"While the final hurdle proved too much for our young thoroughbreds, none can deny the incredible race they ran to make it to provincial final. As is often the case, injury was to prevent a couple of players from taking the field and few more doing so dealing with their own maladies, yet the team representing Cowichan left no doubt who was the better side on the day. The boys from north of the Malahat came out with some real fire and CW found themselves trying to play catch up through the whole game. There were moments of resurgence and the typical CW skill and support play led to some nice scores. Once again the kicking of fly-half and captain Gareth Sandner was exceptional. One of the old-timers were heard to say that the last time he saw kicking like that was by another youngster named Gareth back in 1984! Quite a compliment, and well deserved. Nick Carson again led from the front both on offence and defence. Strong games were had by Robbie Alberto, Matt Hagkull and the irrepressible, Carlos "Crazy Legs" Esquivera who played at both flanker and his usual wing spot. For sheer passion, skill and commitment to the cause the team were blessed to have it all delivered in the form of Sam Kahn. The Brothers Robinson were humbled to work with such a talented and kind group once again this year, and were particularly chuffed to see so many of the grads from the program come out to support this year's crop. The legacy continues. Well done CW!"
Congratulations, Cowichan, "deserved doublers" at 52 – 26.


---