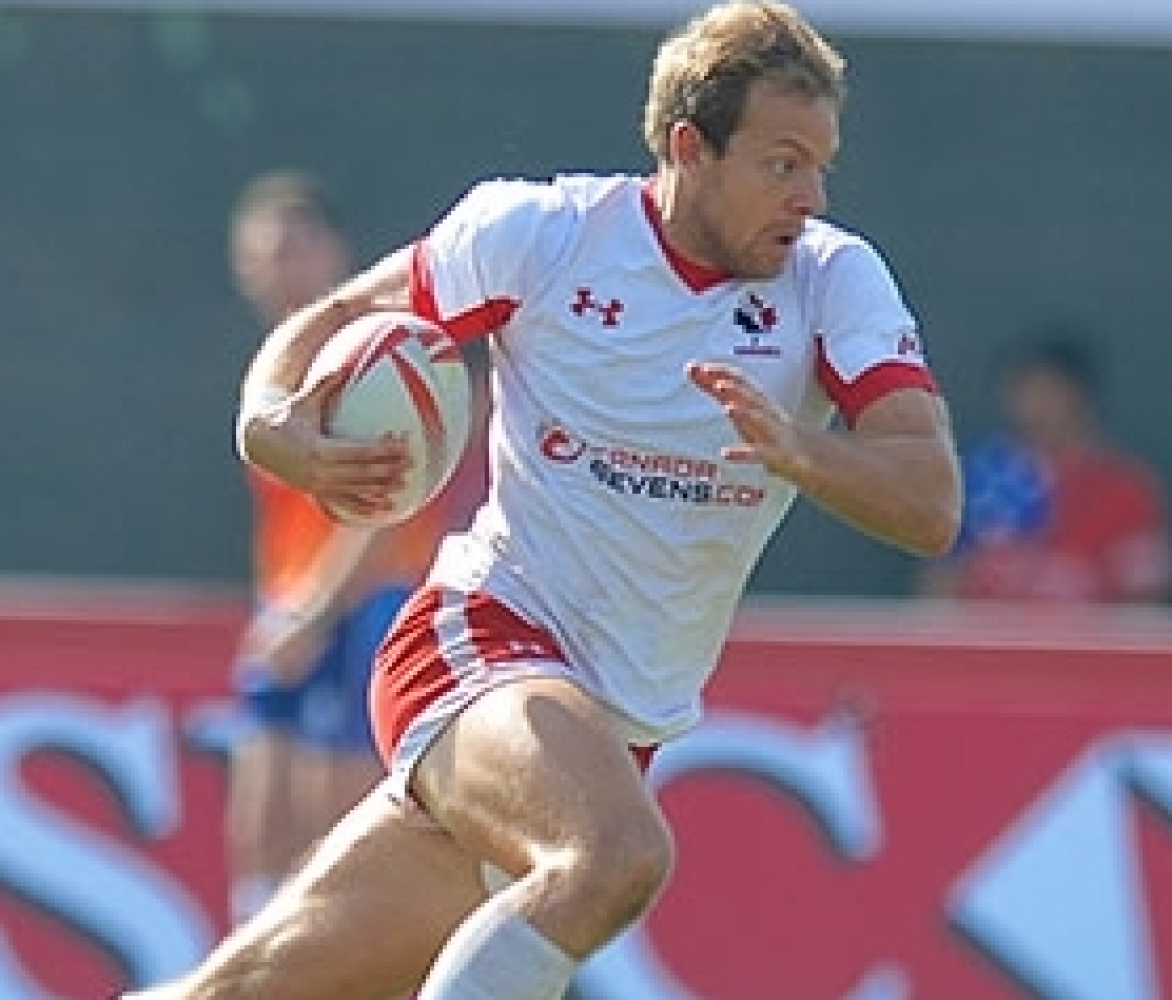 Day #2 at Wellington. Canada (13th rank) vs Russia (14th). When the dust settled on this one, the difference between these teams was huge, with Canada winning, 35 – 12. Harry Jones was clearly M-o-M and bagged a hat-trick to boot. Others to show were; Cejvanovic, Hammond and Hirayama. This match should have set the boys up for the next one vs Samoa, who will be one of their main obstacles in the Repecharge Tourney. Unfortunately, on this day, it was not to be. Samoa had flexed their muscles in Pool play with a 17 – 14 win over England. At 7 – 7 and the half-time hooter imminent, Canada coughed up turnover ball and two missed tackles later, were down 7 – 12, never to recover. One significant stat observed – at the nine minute mark, Canada had missed twenty tackles and it was glaringly noticeable as Samoa grew in confidence. Their win was their second consecutive over our boys this "season". It was a tough game, tough crowd, not much different to playing in Apia, enabling confidence to grow as mentioned and at the same time structure was lost by Canada. So, it's off to Sydney, in a Pool with N.Z., Australia and Portugal. Australia will be tough at home but it was a game that could have been won in Wellington and on any given day an upset in this one could be on, also, a consecutive victory against Portugal will be critical.
AFTERMATH
·Despite the loss to Samoa, who went on to defeat Scotland for the Bowl, Canada hurdled Wales for 12th place.
·First sighting for many since RWC Final, Craig Joubert, on the job.
·Day #1, Fiji looked nigh on invincible but their bubble was burst by a less than full strength RSA in the quarter final. In suffering this loss, the Islanders displayed some characteristics of their play that have been detrimental to them in their past.
·The Final was Sevens at its finest with N.Z. taking the prize and jumping from 7th to 3rd. On debut, SBW was very good. RSA, minus a couple of key players was only a bounce or two behind the Kiwis in both of their losses to same. They maintained their position atop the ladder, deservedly so.
·For Canada, it must have been tough, having come so close to knocking off a young Aussie team that went on to beat the U.S. 17 – 5 and Argentina, 21 – 5 to win the Plate.
·Also, from a Canadian perspective it is fair to say that Jones (4 tries) and Hiriyama (who finished fifth with total points), are truly world class, joining Captain, Moonlight. I thought the efforts of Cejvanovic (4 tries) and Zaruba were very good, with perhaps not full marks on defence and Moonlight always took his chances, working hard and urging the troops. For my money, Philly was not his usual self, particularly, falling short on defence. In general there was no slacking, just needing some more of the luck card. The team did miss the wheels of Duke, Douglas and Trainor. The sevens game is so unpredictable between at least ten of the sixteen teams who, on any given day, could win their game/s. Overall, teams have become far more sophisticated from kickoffs, tap penalties and devising patterns to get ball to their strengths. This is very noticeable when one views the try-scoring stats. It is an amazing spectacle. Bring on Vancouver! Good luck to the boys for Sydney.
CW NEWS
Women's Prems dropped their match on the road vs Burnaby, 22 – 36 yesterday. The big upset in the Women's League saw Caps defeat Seattle in Seattle. CW are experiencing some challenges on the road and the League is taking an interesting shape amongst the top teams.
---