Notre Dame at Night in the Rain
---
---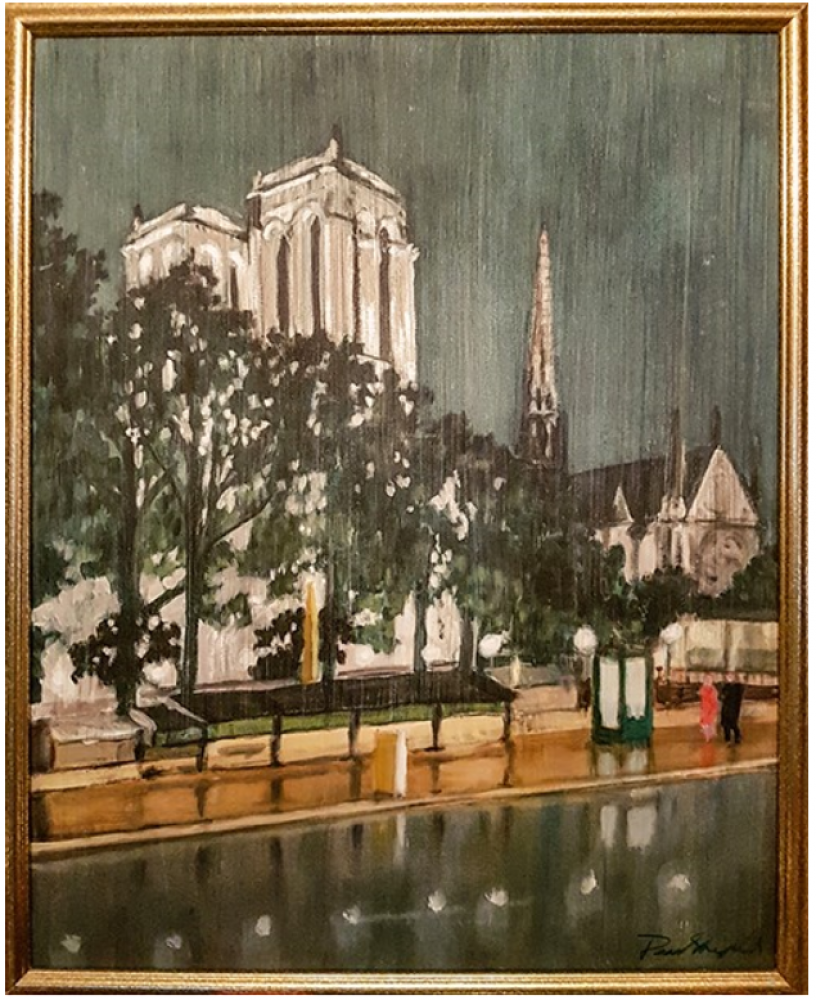 Acrylic on canvas. A wonderful work by our own, Paul Shepherd. No wonder our fields are always so well defined! Amongst a myriad of other things, this commemorative art work is just another talent of Shep's and the Shepherd family's contribution to CW. (Chris Shepherd is our Premier Women's Manager!). BID - Priceless.
Compliments of Prince of Whales Tours. A package for twelve on the zodiac. Perfect for a family reunion or a great outing for a group of friends
As well, a package of six double passes that can be used as a single outing or over time, in smaller groups.

DON"T FORGET - Have some 20's in the pocket for special 'one of' opportunities for $50 and $100 vouchers and surprise prizes!


WHAT IS OUR FUN(D)RAISER DINNER ALL ABOUT?

The CWRFC program today involves over 400 players, starting at six years of age. Our Senior Men's and Women's teams compete in what is widely considered as being the most competitive Division in Canadian Rugby.

Pride of Program has CW looking towards the future, building on our history, continuing to improve and maintaining our status as one of the top rugby clubs in British Columbia and in Canada. To us it is about more than just eighty minutes on the pitch. The CW Rugby Program accentuates the whole rugby experience. We are a club with a foundation based on respect and honour for the game of rugby and for the manner in which the game is to be played. We are committed to the healthy development of our young players and for the people who contribute their time freely because of their love of the game and for the CW club.

---