Mucho Cerveca Esta Noche!
---
---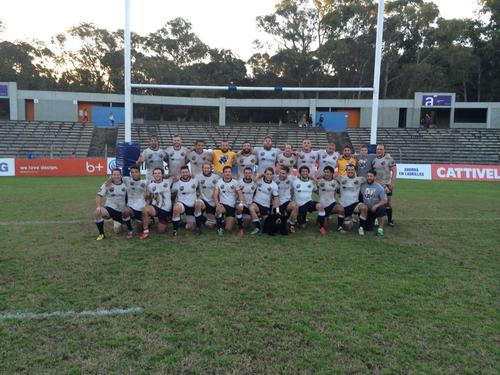 Huge win today for B.C. with a late, come from behind try from UBC's, Brock Staller, no pressure, Pat Kay 3/3 converts and a three try to two victory. Other tallies from Steve Battie (BLRC), who had two very good games on tour and Sean Ferguson notched the other. This makes a perfect record for BC "club sides" over Uruguay. Outstanding job, to all Grizz...hats off at home!
Other significant results today; B.C.'s U19 Men lost to Ontario in Pool play; V.I. U18 Women went 4 - 0 at the Summer Games and V.I U14 #1 Boys ended at 2 - 2 and the #2 Team are 1 - 3, in a Division where it looks like the Valley is putting on a clinic.
---