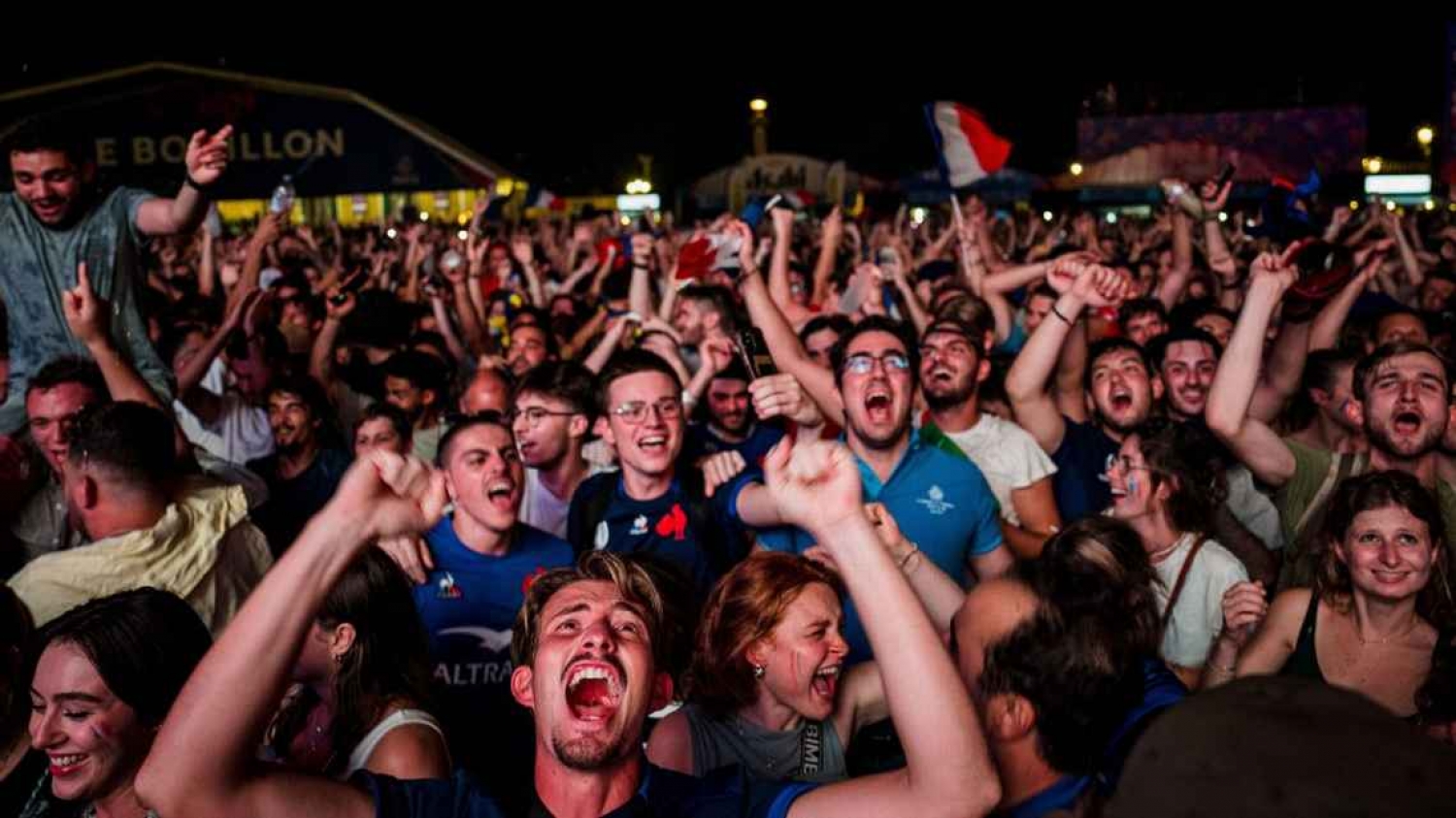 Photo credit - Dimitardilkoff, Getty Images.
ALLEZ, LES BLEUS!
On the BIG stages at the Rugby World Cup, it was France, Australia, South Africa, Ireland, Japan and Wales, all looking pretty sharp in their opening victories at RWC. One must give honorable mention to Fiji, playing "their brand" of rugby at its best. From these first-round games it was obvious that attrition via injuries will play a critical role as to which country finally hoists Bill Ellis. It all brought back great personal memories from sixteen years ago.
On the home front, another campaign got underway! CW started somewhat sluggishly in this one, in the ennui of a glorious summer's day. James Bay alertly snagged a loose ball at the three-minute mark, three or four recycles and a missed tackle, and the hosts were on the board, 7 – 0! CW, with a relatively experienced starting group, appeared to wake up after this happening. It was a quick ball from Pilgrim, supported by Nott, and Denver Fatt crossed, 7 – 7. There followed a good period of James Bay retention and recycling, mixed with some sloppy CW handling before the visitors consolidated again. CW pressure saw Sandner slot a nice diagonal and a lucky bounce enabled Smith to retrieve and score, 14 – 7. Then it was Braddock and Fatt to initiate scrum superiority and constant pressure in this area, along with the lineout resulting in some James Bay penalties, keeping CW in the red zone. Several CW recycles resulted in a try to Pyke and a 21 – 7 lead, both tries initiated by quick ball from Pilgrim. And thus, arrived the interval.
Changes made by CW did not look good, when James Bay, at the two-minute mark, took an alert tap penalty for the easiest of tries. From the kickoff, the scoreline was soon equalized when a JB lock/loose forward/#6, broke a tackle and out-burned the defense for the 21 – 21 tie after a mere five minutes. JB's Stewart was much livelier and dictated play and his teammates, with sure handling of front-foot ball, went ahead at ten minutes, 28 -21, after a deft chip and fortuitous bounce, six pairs of hands and CW heads hanging. With further CW subs, the boys in blue never were threatened and the affair appeared one-sided, with CW ineptitude and JB retention, determined running and safe transfer becoming the pattern. James Bay forwards notched another deserving tally, with #6's brace and a 35 – 21 lead. This was added to, shortly after, 38 – 21. The first CW life of the half occurred with some five minutes remaining after a Griffith break and three pairs of hands produced a try for a bonus point in the loss. It finished, thankfully for The Tricolours, with a couple of positive set scrums and a double bonus point win for the Bays, 38 - 28.
There will be much to analyze for CW from this one, after an obvious difference with combinations. James Bay should feel deservedly pleased with their first outing. Next up for CW, will be at home next Saturday in a Gerwing Shield match against Westshore. A big shout out to the ref, Shanda Assmus. Well handled. Thank you.
NATIONAL SENIOR WOMENS TEAM
The NSWT has announced their selections for their upcoming tour to the U.K. to play #1 ranked, England. The first match will be on September 23rd. CW gives a proud shout-out to Captain, Sophie de Goede, Gabby Senft, and returning to the program, Caroline Crossley, and we take pride in the fact that Olivia DeMerchant also played two seasons with our club. It is an honor to relate to this group, two of whom started playing mini rugby at Windsor and we take great pride in their recognition of CW as being one of the clubs they have played with during their careers to date. We add our congratulations to all team members and wish them well as they take on the always challenging, Red Roses, in their preparation for the World XV Tournament in October. We will follow the outcomes with great interest. Go, you beauties!
---