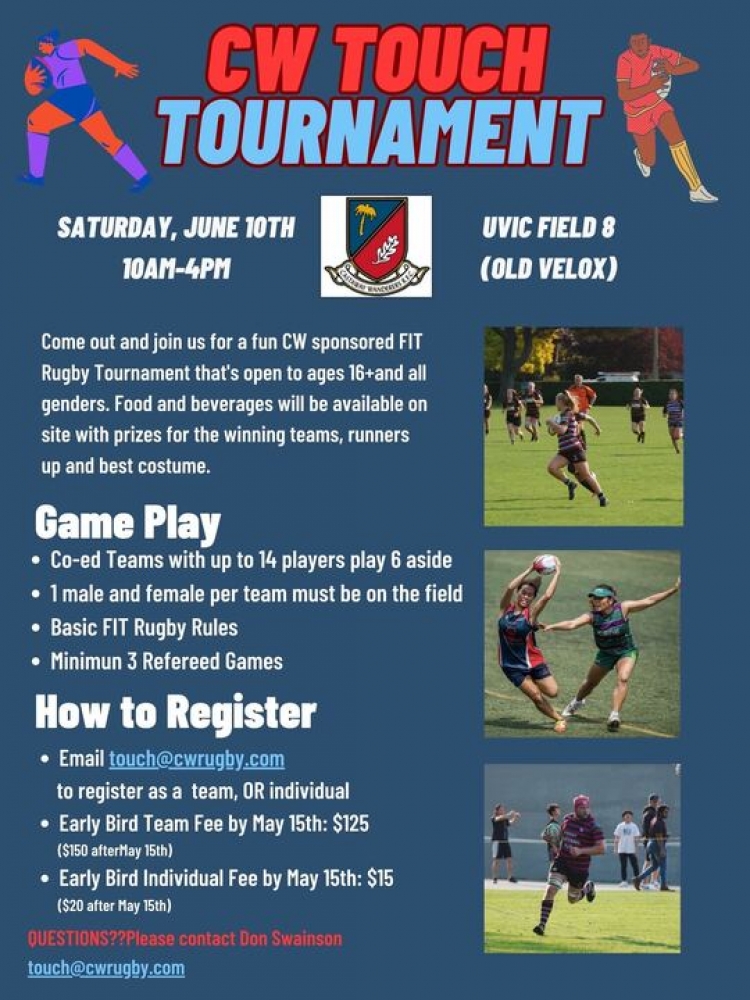 A recent Sixty Minute story about 7' American Aussie Rules star, Texan, Mason Cox brought to mind Canada and CW's, Mike Pyke. Cox is not the first North American athlete to star in the AFL. Today we reflect on Mike's rise to stardom in the strange game, often referred to by Aussies as "aerial ping-pong".
Pyke was the first Canadian national and the first former rugby union professional to play on an Australian Football League (AFL) premiership team, when he played for the Sydney Swans 2012 premiership-winning side. Before his Australian rules football career, Pyke was a professional rugby union player, having played for French Top 14 squad US Montauban and he also represented the Canadian national side.
Pyke first started playing basketball, and soccer at St. Michaels University School in British Columbia, a school which has produced several Canadian national rugby players over many decades. Finally, Pyke's potential was recognized, and he was convinced to play rugby.
Mike was a member of the original Pacific Sport rugby academy, the Pacific Pride, under the tutelage of National coach, Dave Clarke. He led the B.C. Premier League with 210 points in 2003–2004. He then played for both the Castaway Wanderers and UVic as well as the Vancouver Island Crimson Tide. Pyke was probably, by far, the most successful graduate of the Pride, based on financial earnings made in sport. Despite dabbling in pro rugby in England and France, it was strangely enough, his size and skills that were perfect for the Sydney Swans, an Aussie Rules team!
Pykey had achieved rugby fame at the 2007 RWC after running the length of the field and scoring a try having intercepted a pass, courtesy of Dan Carter, noted All Black. He had some good seasons with the Swans despite a slow start and being the target of many of the code's "purists". Mike's career was also hampered by injuries. In 2010 he was awarded the League's Most Improved Player, a prestigious award and in 2012 the Swans won the League in front of 99,000+ fans and a handsome bonus cheque went to the players. Mike had to retire in 2015 due to injuries.
On 15 September 2015 Pyke, who had recently earned a master's degree in Commerce (Finance) from the University of Sydney, was awarded the AFL Players Association's Education and Training Excellence Award "for his outstanding commitment to his Masters in Commerce and career development."
On 16 October 2015, Pyke announced his retirement from the AFL in typically understated fashion by posting a photo on Twitter of his boots hanging inside his locker. "I got to the point where I didn't think I had any more improvement left in me and that's when you know to step aside and let the younger players come through," he said of his decision.
Mike has been a constant CW guy from his days at SMUS to his time with the Pride and remains a fan. (With aspects of credit to Wikipedia.)
CW ALUMNI
Today, we wish to congratulate and offer our best wishes for success to Sophie de Goede (NSWT 7's); Anton Ngongo, Lockie Kratz, and Josiah Morra (NSMT 7's), all playing in Toulouse, France, later in the week. Matches can be found on
HSBC Sevens
,

starting on Friday at 1:44 a.m. (PST). Go, you good things!



Also, to Liam Poulton and Muiredach Casey, playing with Canada's NSMT U20's in Uruguay. They play the host country tomorrow and face Spain on Saturday. These lads have moved on from Age Grade Juniors to UVic and we are proud of their achievements. A final afterthought, we are proud of our 7,200 followers as well!

---